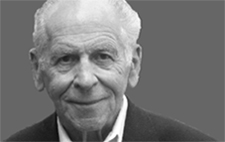 Professor Thomas Szasz, iconic champion for liberty, pioneer in the fight against coercive psychiatry and co-founder of Citizens Commission on Human Rights, has passed away at the age of 92. Considered by many scholars and academics to be psychiatry's most authoritative critic, Dr. Szasz authored hundreds of articles and more than 35 books on the subject, the first being The Myth of Mental Illness, a book which rocked the very foundations of psychiatry when published more than 50 years ago.
To the world, he was the foremost critic on psychiatry and its abusive practices, a brilliant debater and orator. To those who had the privilege of working alongside him, he was witty, charming, charismatic and fearless. But above all else, he was a defender of personal liberty. As Professor Richard E. Vatz of Towson University stated, "Thomas S. Szasz has steadfastly defended the values of humanism and personal autonomy against all who would constrain human freedom with shackles formed out of conceptual confusion, error, and willful deception."  Click here to read more.
Click Image to See Our Latest Video
CCHR's Latest Campaign: Parents Know Your Rights
Parents are quite simply not being given accurate information about psychiatric labels (mental disorders) or the drugs being prescribed to 'treat' children. CCHR has created a new page on its website to give parents facts about mental disorders, drug risks, and non-harmful medical alternatives to psychiatric labels and drugs. This video is to help educate parents on the facts
Also see—CCHR's Parents Know Your Rights page here.
Why Are 5 Million Kids Diagnosed ADHD? — $7.2 Billion A Year In ADHD Drug Sales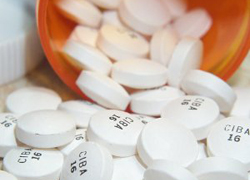 CCHR Editorial — A recent article posted in the Wall Street Journal posed the question, "Are ADHD Medications Overprescribed?"
Is that a rhetorical question? 5 million children are currently taking ADHD drugs in the U.S. alone. In fact the U.S. has the unfortunate distinction of being the world's leader when it comes to child drugging—the top nation fueling the $7.2 billion-a-year ADHD drug industry.The fact that parents are buying into the ADHD marketing campaign is in no small part due to the rampant disinformation being spread by some "leading" psychiatrists, many who have been exposed by federal lawmakers for receiving huge amounts of undisclosed Pharma funding… Click here to read the rest of the article.
She Got Her CCHR Membership Card, Have You Got Yours?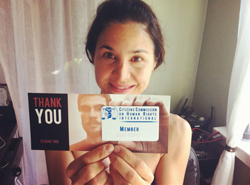 By becoming an official member of CCHR, you help us strengthen the ranks of our membership base, which in turn helps us garner more support from legislators and opinion leaders around the world. By becoming a member for only $25.00 you will receive your CCHR Member card, (with all of our website/ social media and contact information so you can easily refer people to us for more information) CCHR's monthly newsletter and the "Psychiatric Drugs and Your Child's Future" E-book.
Support CCHR's campaign to help children grow up label and drug free — become a member today.