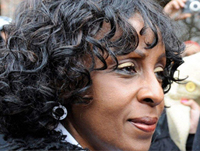 For more than 8 hours, Detroit mother Maryanne Godboldo held off child welfare workers, police and a swat team who were try to remove her teenage daughter from her custody because Godboldo would not give her the antipsychotic drug Risperdal. Ms. Godboldo was charged with multiple felonies but following a lengthy court battle, all criminal charges were dropped and her daughter was finally retured to her custody.
This is a clear example of how government's inclination to drug children with dangerous psychiatric drugs violates the rights of parents. To fight this, Congressman Ron Paul reintroduced the Parental Consent Act of 2011, HR 2769, which prohibits federal funds from being used to establish/implement any universal or mandatory mental health/psychiatric screening program and also reinforces a parents right to refuse psychiatric drugging of their children. Ron Paul plans to continue this fight and encourages everyone interested in parental rights and true health freedom to put a stop to forced mental health screening on American kids at school without their parents' consent.
For more on Maryanne's story, click here.
To sign in support of the Parental Consent Act, click here.
ABC News Exposes the Psychiatric Drugging of Foster Kids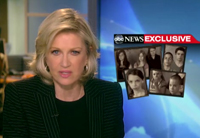 ABC News conducted a yearlong nationwide investigation on the use of the most powerful mind-altering drugs on many of the country's nearly 425,000 foster children.
ABC was given exclusive access to a Government Accountability Office report that included foster children from Florida, Massachusetts, Michigan, Oregon and Texas.
The GAO found that across America, foster children are being put on drugs 13 times more than any other kids. Despite the many reports of tragic deaths such as that of 7 year-old Gabriel Myers, who ended his own life in 2009 after being prescribed a mix of psychotropic drugs, regulators haven't done enough to put an end to the drugging. After five minutes of talking to his psychiatrist, Gabriel was prescribed two psychiatric drugs with black box warnings that showed they could cause increased risk of suicidal thoughts and behavior.
Watch Chill E.B.'s Latest Video!
PROVE IT – Millions of kids and adults are told they're mentally ill and that mental disorders like ADHD or Bipolar are the same thing as having a medical condition like diabetes or cancer. Chill E.B. has one thing to say to those pushing this pharmaceutical agenda: Prove it.