There are one in four Americans currently being prescribed psychiatric drugs; eight million of these are children. A new mental health legislative bill, The Helping Families in Mental Health Crisis Act, will not only do nothing to abate the prescription drug epidemic we are currently facing, but will increase the number of Americans put at risk from psychiatric drugs documented by international drug regulatory warnings to have severe and life-threatening risks.
Click here to read this article in full.
Bradley Stone—3rd Mass Killing in 16 Months by Military Personnel Under Influence of Psychiatric Drugs
Thirty-five-year-old Bradley Stone, an Iraq War veteran and alleged killer of six members of his immediate family, is the third recent case of military personnel committing mass murder on the general public while under the influence of psychiatric drugs.
Click here to read this article in full.
Thank You For Your Support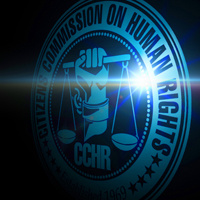 With your support CCHR has informed and educated countless thousands. Here's just one example of someone CCHR was able to help:
"After learning about CCHR and all this information on how destructive the 'medication' actually was, an enormous weight has lifted from my shoulders. I was convinced by psychiatrists and psychologists that I really was crazy. Now I feel like an actual human being. I want all of my friends and family to learn everything I've learned from CCHR. Coming here was my first step to saving my life."
—Vivianne P.
The Human Rights Award Banquet is an annual event honoring outstanding human rights achievements in the field of mental health reform. This event is attended by over 1,000 people from around the world.

Award winners this year include:
• A Renowned Attorney known as the "scourge of the pharmaceutical industry" for his successful multi-billion dollar lawsuits against psychiatric drug makers.
• A National News Journalist who was the first reporter to expose psychiatric drug links to suicide and violence.
• A Doctor and Filmmaker whose film exposing the risks of psychiatric drugs was one of the most watched documentaries on Netflix.
Watch the highlight video for last year's Banquet:
Join us on Saturday, February 28th, 2015 at the Westin Bonaventure Hotel in Los Angeles to honor our Human Rights Award winners for 2015.
Call (800) 869-2247 for more information or to get your tickets today.