While the recent New York Times article, "Thousands of Toddlers Are Medicated for A.D.H.D., Report Finds, Raising Worries," seems shocking, the actual numbers of infants and toddlers being prescribed psychiatric drugs dwarfs the 10,000 2-3 year olds being prescribed ADHD drugs. According to documents CCHR obtained from IMS health, more than 274,000 0-1 year olds are being prescribed psychiatric drugs and a staggering 370,000 toddlers….
According to IMS Health's Vector One: National and Total Patient Tracker Database for 2013 these are the figures for just 0-1 year olds being prescribed psychiatric drugs:
249,669 0-1 year olds are on anti-anxiety drugs (such as Xanax, Klonopin, and Ativan).
26,406 0-1 year olds are on antidepressants (such as Prozac, Zoloft, and Paxil).
There are 1,422 0-1 year olds taking ADHD drugs (such as Ritalin, Adderall, and Concerta).
654 0-1 year olds are taking antipsychotics (such as Risperdal, Seroquel, and Zyprexa).
Click here to read the rest of the article.
Three Perpetrators With Histories of Psych Drug Use Killed Eight in the Last Forty-five Days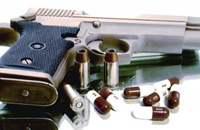 CCHR has long been investigating acts of senseless violence, working alongside investigative reporters, law enforcement, as well as legislative hearings, such as those held in Colorado following the 1999 Columbine massacre.
With the recent Seattle Pacific University shooting, CCHR with investigative journalist Kelly Patricia O'Meara wrote and published the following article, calling on lawmakers to investigate and expose the link between psychiatric drugs and violence. How many more have to die before the mental health industry is held responsible, and accountable, for this deadly "treatment?"
In the last forty-five days there have been three violent killing sprees committed by young men whose only common denominator is a history of mental health services and psychiatric drug use. Given that this is becoming the norm, rather than the exception, one can only wonder how long the mental health community can get away with feigning no responsibility for these ever-increasing senseless acts of violence?
Click here to read the rest of the article.
Support CCHR and Get a CCHR T-shirt at the Same Time!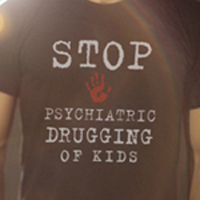 Buy your CCHR "Stop Psychiatric Drugging of Kids" T-shirt and help support CCHR while doing it! The T-shirt comes in a comfortable Tri-Blend of 50% Polyester / 25% Cotton / 25% Rayon. Polyester retains the shape and elasticity; Cotton has both comfort and durability and the addition of Rayon gives it a unique texture and slimming fit. A vintage T-shirt with a new CCHR message.
• Comes in a Tri-Blend black
• Made from a Tri-Blend of 50% Polyester / 25% Cotton / 25% Rayon
• These T-shirts were printed using eco-friendly, acid-free inks
Click here to get your new CCHR T-shirt and support the cause for only $25.00!
Sign the Petition for a Congressional Investigation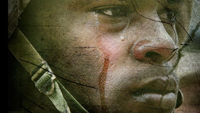 Sign the PETITION—CCHR is calling on lawmakers to address the role of psychiatric drug use and withdrawal as it relates to veteran suicides, "sudden deaths" and mass violence, given that the supporting data on psychiatric drugs and violence already exists and, to date, has been ignored by mental health agencies and the federal government.
Currently, there are over 10,000 signatures on the petition!