A recent study lead by researchers from Boston Children's Hospital, the Department of Pediatrics at Harvard Medical School and several other institutions, recently found that there have never been any studies proving that ADHD drugs are either safe, or effective.
Yet, over 6 million children (including 10,000 toddlers) have been prescribed ADHD drug "treatments" with documented side effects including abnormal heart rate/rhythm, depression, hallucinations, homicidal ideation, insomnia, irritability, hostility, mania/psychosis, seizures, stunted growth, stroke and sudden death to name a few.
Parent's are not being given the facts about these drugs freely prescribed to their children, and this is what CCHR recently exposed.
Click here to read this article in full.
FSU Shooting—Yet Another Mass Shooter Reported to be on Psychiatric Drugs
Within 24 hours of the Florida State University (FSU) shooting, CCHR released its press release documenting yet another mass shooter under the influence of psychiatric drugs.
While the majority of news headlines focused on FSU shooter Myron May's apparent "paranoia and deteriorating mental state," none drew the correlation to the psychiatric drugs prescribed him. As CCHR reported in its article, May's former roommate, Keith Jones, stated, "There is more to his mental health (status) that may have caused some of this. He was taking medications which caused paranoia."
The fact is 22 international drug regulatory agency warnings cite the violence-inducing effects of psychiatric drugs. Myron May now joins the ever-increasing list of shooters who were taking psychiatric drugs, documented by international drug regulatory agencies to cause violence, at the time of their attacks and Congress has yet to hold hearings to investigate this issue.
Read the rest of the article here.
Make Your Year-End Donation to CCHR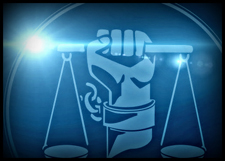 As you may know, CCHR is a non-profit mental health watchdog that has been fighting to restore human rights to the field of psychiatry for the last 45 years. CCHR has helped to enact more than 150 laws protecting individuals from abusive or coercive mental health practices and has educated millions of people about the truth of psychiatric drugs and "treatments."
Here's just one example how your support of CCHR has helped:
"My 15-year-old son, Rony, was admitted to a general hospital for 4 days after suffering fever and chills and, with this, experienced an 'altered mental state' as one doctor described it. However, once in the hospital, a psychiatrist saw my son and labeled him with a so called 'non specific psychotic disorder.' He recommended Rony be immediately transferred to a psychiatric facility.
"My husband and I—and Rony—were scared and frustrated.
"That's where CCHR came to the rescue and told us about the need to get a thorough examination by a competent medical doctor.
"We did this and found out that Rony was actually suffering from dehydration caused, in part, by the wrong antibiotics and medication prescribed to him that had led to the fever….
"I thank God for CCHR and so does my son. In closing I want to say thank you again to CCHR. You saved my family when we needed it most and we shall be forever grateful."
— Irma, Mother
Please continue your support, click here make your year-end donation.