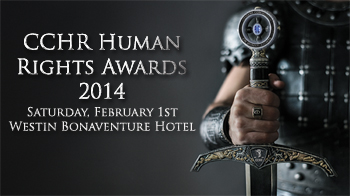 Join us in honoring:
• A Colonel and Military Psychologist who blew the whistle on psychiatry's infiltration of the Armed Forces to hook troops on psychoactive drugs.
• A Highly Awarded Navy Seal on a mission to help get Veterans real help for their problems instead of psychiatric labels and mind-altering drugs.
• A Mother who turned the tragic death of her son into a compelling account of the dangers of psychotropic drugs in the military.
• A Civil Rights Attorney who has faced one of psychiatry's most insidious human rights violations and the force and financial might of its collusion with the pharmaceutical industry.
To purchase tickets or for more information call (800) 869-2247.
New York Post: ADHD Does Not Exist
This article covers a neurologist Richard Saul's view on ADHD and its "treatment".
The article reads:
"After a long career treating patients complaining of such problems as short attention spans and an inability to focus, Saul is convinced that ADHD is a collection of symptoms, not a disease, and shouldn't be listed in the American Psychiatric Association's Diagnostic and Statistical Manual."
"Treating ADHD as a disease is a huge mistake, according to Saul. Imagine walking into a doctor's office with severe abdominal pains and simply being prescribed painkillers. Then you walk away, pain-free. Later you die of appendicitis."
Click here to read the rest of the article.
Behind the Epidemic of Military Suicides: New Documentary Exposes Psychiatry as "The Hidden Enemy" in Military Mental Health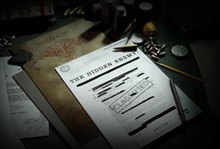 By Kelly Patricia O'Meara
CCHR has just released a groundbreaking documentary, The Hidden Enemy: Inside Psychiatry's Covert Agenda, which exposes how psychiatry is behind the increased diagnoses of PTSD in soldiers and the skyrocketing military suicide rates.
Below are just a few of the facts provided in the documentary:
• In 2012 alone, more U.S. active duty service men and women committed suicide than died in combat.
• Officially, one in six American service members is on at least one psychiatric drug.
• Over the last ten years, the U.S. government has spent more than 4.5 billion dollars just medicating soldiers and veterans, according to the Dept. of Veterans Affairs.
Click here to read the rest of the article.