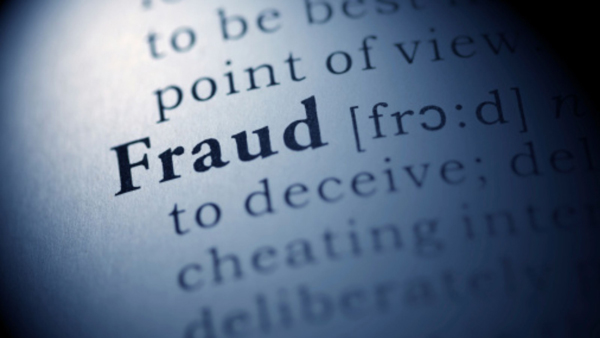 "Since 2015, Citizens Commission on Human Rights (CCHR) has filed more than 14,000 complaints with state and federal authorities about potential fraud and abuse in facilities owned by prominent psychiatric hospital chains, including Universal Health Services (UHS) and Acadia Healthcare."
Governments fail to curb abuse in behavioral hospitals requiring tougher criminal penalties
By Jan Eastgate,
President CCHR International
The Mental Health Industry Watchdog
January 23, 2019
Governments are placing mental health patients at serious risk both in the United States and United Kingdom by ignoring repeated exposure of fraud and patient abuse in the for-profit behavioral health industry. Media and state agency investigations and lawsuits reveal a tsunami of sexual and physical assault of patients, illegal detainment of them to milk their insurance, suicides and other deaths. Millions of dollars are wasted and instead of prosecuting potential crimes and cutting funding to and closing those facilities found negligent in their protection of patients, governments continue to approve their opening new facilities.
Since 2015, Citizens Commission on Human Rights (CCHR) has filed more than 14,000 complaints with state and federal authorities about potential fraud and abuse in facilities owned by prominent psychiatric hospital chains, including Universal Health Services (UHS) and Acadia Healthcare.
Sixteen psychiatric facilities closed in the U.S. in 2018 amid investigations and allegations of patient abuse.  In November, Tarrant County, District Attorney's Office took what is hoped to become a prevalent course of action when it indicted Sundance Behavioral Health System in Texas and one of its psychiatrists for holding four patients against their will and not allowing voluntary patients to leave. The psychiatrist faces up to two years in jail for each day the offense was alleged to have been committed (34 years) and fined.[1]  Sundance could face a nearly $4.5 million fine, which is an abysmal deterrent, although Sundance subsequently announced the closure of its facilities in Texas.[2]  Unfortunately, the DA's action is rare, indicating the need for tougher criminal and financial penalties across the country.
UK Abuses Mirror Those in the U.S.
In the UK, Acadia-owned The Priory currently faces a multi-million pound fine over the suicide death of 14-year-old Amy El-Keria at its psychiatric facility, Ticehurst House. The teen had a history of suicide attempts yet was able to tie a scarf around her neck in her bedroom and died the following day after life support was withdrawn. An inquest in 2016 heard neglect contributed to her death. A criminal investigation was launched by the UK Health and Safety Executive into The Priory. The company indicated a guilty plea after being charged under health and safety laws with being an employer failing to discharge its duty to ensure people were not exposed to risk, in what is thought to be the first prosecution of its kind in the UK and, arguably, needed in the U.S. The company is expected to be sentenced on February 6. It faces a fine which starts at £2.4 million ($3.1 million)—hardly a sufficient deterrent.[3]  The Priory Group takes £720m ($926 million) in public money.[4]
Similar allegations of safety risks have been leveled at for-profit psychiatric hospital chains in the U.S. For example, UHS's Two Rivers Behavioral Health System in Kansas City, Missouri, is permanently shutting down on February 9 after being cited by federal health regulators last year for multiple violations, including the failure to ensure six patients known to be suicidal were placed in a safe setting.[5] UHS's Timberlawn in Texas also came under scrutiny over safety issues, including a patient who warned she was suicidal but was able to hang herself in the facility. Timberlawn closed last year after state officials threatened to shut it down in the wake of allegations of patient sexual assault, including the rape of a 13-year-old girl under its care.[6]
Acadia, UHS, PSI, Priory:  Revolving Door Abuse
Journalist Penn Little investigated Acadia Healthcare for 14 months, finding many patients and families who alleged various incidents of misconduct, which included wrongful death, sexual assault, and abuse/neglect of patients, some of whom were under 18.[7]
In October 2018, Acadia announced it was closing all 10 of its Ascent Children's Health Services in Arkansas after these came under scrutiny in 2017 when a 5-year-old boy died after being left in 140 degree heat in a van outside its West Memphis facility. Criminal charges were filed against workers at the site and Ascent was placed under review by Office of Medicaid Inspector General. [8]
Acadia's executives previously owned another chain of psychiatric hospitals, Psychiatric Solutions, Inc. (PSI) that was sued in 2009 over allegations that patients "suffered from systematic quality of care and patient safety problems."[9] UHS bought PSI in 2010 and settled the suit for $65 million in 2015.
Executives from PSI simply moved ship, taking over Acadia Healthcare. Then on December 16, 2018, Acadia ousted its CEO, Joey Jacobs and replaced him with Debra Osteen, the former UHS behavioral health division director. [10] Osteen was instrumental in UHS's $3.3 billion acquisition of PSI and its $517 million 2017 acquisition of Ascend Health Corp in Arkansas.[11]
In 1987, Osteen was named CEO of UHS's The BridgeWay hospital in North Little Rock, Arkansas.[12] BridgeWay would later come under CCHR's radar due to an abuse case death and two failure-to-prevent suicide law suits.[13] It was under her watch that the protests and headlines about abuses in UHS's behavioral health facilities occurred. These included the physical and sexual assaults and deaths of numerous children, teens and adults as chronicled in CCHR reports and a well-documented website, "UHS: Behind Closed Doors."[14]
Osteen has been named as a defendant in two lawsuits against UHS: on September 25, 2017, Massachusetts residents Carmen Correa and Julio Escobar brought a qui tam lawsuit against UHS and several of its facilities alleging fraud and improper billing to MassHealth (Massachusetts Medicaid program) for mental health services.[15] In May of the same year, Osteen was also named among UHS defendants in a shareholder lawsuit filed by Central Laborer's Pension Fund charging that UHS execs, including Osteen, violated "federal securities laws and state law…for breach of fiduciary duty, abuse of control, gross mismanagement…fraud, corporate waste and unjust enrichment." [16]
$90m Inadequate to Settle Patient Abuse or Billing Fraud Claims
The U.S. Justice Department has been investigating UHS behavioral facilities for more than a decade. In 2017, UHS announced it had set aside $22 million for the potential settlement of a federal civil False Claims Act investigation of billing practices at about 30 of its behavioral facilities and headquarters.[17] That fund has now swelled to $90 million.[18] But that is a pittance compared to the income the company reaps from the for-profit mental health market.
Generally potentially dangerous psychiatric facilities can remain in operation, despite hefty fines.
The delay in prosecuting or resolving allegations under investigation is also questionable, given the affiliation between UHS and the federal government. Osteen represented UHS in the National Alliance for Suicide Prevention, which receives federal funds and has prominent members on its advisory board, including members of Congress, Centers for Disease Control and Prevention, National Institute of Mental Health, Office of the Surgeon General and more. [19] UHS's Advertising Department designed the logo for the group's suicide prevention campaign, "Your Life Matters."[20] Yet, the Service Employees International Union (SEIU) and National Alliance of Professional Psychology Providers has issued a national report on UHS's behavioral operations titled, "A Failure to Care," that highlighted UHS's failure to prevent patients from committing suicide. They say the report, using UHS as an example, "clearly documents why mega healthcare corporations such as UHS need to be held accountable for the services for which they are contractually responsible to provide."[21]
Osteen will now head Acadia which primarily targets the child and adolescent market. According to Acadia, "Management believes that children and adolescents are a patient class that is less susceptible to reductions in reimbursement rates."[22]  "Substantially all of our Medicaid payments relate to the care of children and adolescents," according to Acadia's SEC 10-K filing in 2015.[23]  It estimated that the Child and Adolescent Behavioral Healthcare market alone reached $11 billion in 2014.[24]
"'Warehousing Children' and Treating Undocumented Immigrants"
On February 28, 2018, the Federal Attorney General's office was notified of potentially harmful misconduct at Acadia.[25]  It's unclear, what, if any, action may have been or will be taken.  But on January 7, 2019, Penn Little, writing in the financial trade magazine, "Seeking Alpha," wrote an article headlined, "Ex-Employee: Acadia Healthcare Is 'Warehousing Children' And Treating Undocumented Immigrants On Taxpayer Dime." Little described how "according to a confidential source formerly employed by Acadia Healthcare Company, Inc., involuntary admissions of children and adolescents to U.S. mental and behavioral health care facilities are, many times, based on "homicidal or suicidal ideation assessments." These are "very broadly defined and often prompted in a school setting. These can lead to subsequent extended-stays in U.S. based facilities owned by Acadia, and other for-profit providers."
The unnamed Acadia source, with over 30 years' experience in the finance and operations of health care facilities, also stated, "They're warehousing children, because they get $650 per day from the state."
Little further wrote, "Shockingly, the source informed us that many of their site-level patients are Hispanic, and a large number of those patients are often illegal immigrants," further quoting the source: "they don't have translators there either. They used to have us bring in a translator but that was only for limited use and they're almost meaningless."[26]
A "cluster of 'fat cat' private operators"
The lucrative child and adolescent market extends to the UK. In November 2018, UK media exposed both Acadia and UHS as part of seven providers described as a "cluster of 'fat cat' private operators" that are "creaming off hundreds of millions of pounds from the NHS [National Health Service] after muscling in on the cruel but lucrative trade in locking up people with autism and learning disabilities."[27] The Daily Mail headlined an article "Profiteers of Misery: Parents slam health fat cats in UK and US who are raking in as much as £730,000 [$938,000] annually for every autistic child they 'lock up' in secretive secure psychiatric units." [28]
On December 12, 2018, the UK House of Commons held hearings on the deplorable treatment and involuntary commitment of children in psychiatric facilities, some operated by Acadia Healthcare. Families gave shocking testimony about children being locked away, isolated and fed through holes—stirring calls for immediate reform. "In a stunning hearing here that left onlookers in tears and lawmakers aghast, families of children with autism and other mental health disorders testified about their kids' deplorable treatment at inpatient facilities funded by the UK government. One girl was being fed through a six-inch square hole in a wall. Others were physically and psychologically abused, while one father described his daughter and other patients like her as 'cash cows,'" according to Penn Little.[29]
The chair of the UK Joint Committee on Human Rights, Harriet Harman, MP, explained: "We are shining a spotlight on the human rights of individuals who are being shut away and made invisible. Regulation is not enough. The only way to stop abuses is to guarantee the full rights of these children, adults and their families."[30]
That spotlight must include who profits from psychiatric hospitals, including the psychiatrists treating there. On December 28, 2018, Ian Birrell, writing for The Mail on Sunday said that multinationals, hedge funds and private equity groups are buying up psychiatric units holding these people and opening new centers. They earn fees of up to £2,007 ($2,582) a day per patient while paying support staff scarcely more than minimum wage.[31]
U.S. governments need to also investigate the system upon which Centers for Medicare and Medicaid Services (CMS) funds are approved for psychiatric hospitals. The Joint Commission accredits more than 21,000 U.S. health care organizations and programs. CMS says "Medicare certification is based on surveys by the Joint Commission."
"It's kind of like the good housekeeping seal of approval," explained Lee Spiller who heads CCHR in Texas.[32] But those surveys are paid for by the hospitals—a system rife with potential conflicts of interest.[33]
The Joint Commission does not require accredited hospitals to report certain adverse events called "sentinel events," which they define as "unexpected occurrences involving death or serious physical or psychological injury, or risk thereof."[34]
A Texas CBS11 TV "I-Team" story on a suicide at Sundance Behavioral health found that The Joint Commission had accredited the facility and repeatedly gave the hospitals an above average or gold seal rating in many healthcare areas.[35]
In November 2016, the SEIU opposed UHS's application to establish a psychiatric facility in Wilsonville, Washington County, Oregon, citing: "UHS has repeatedly been the subject of news reports, lawsuits, and state and federal regulatory citations for failing to provide a safe care setting to prevent suicide incidents within their facilities." SEIU also pointed out that while "UHS touts Joint Accreditation as a marker of quality care, many of its Joint Commission-accredited facilities have had serious quality of care breakdowns, some of which even involved patient deaths."[36]
Numerous Federal and state legislators have called for action to be taken in relation to abuses exposed at UHS and Acadia behavioral facilities, yet both chains remain operational.  In 2017, two former U.S. Congressmen, Ronnie Snows and Bart Stupak wrote about the fraud and waste so prevalent in the mental health and substance abuse sectors and drew attention especially to UHS and/or Acadia. Snows said that when it comes to healthcare fraud, "mental health and drug treatment programs are some of the worst actors."[37] Further, "Clearly, the government, specifically [CMS], needs to investigate. I am singling out PSI, UHS and Acadia, because they've received media attention, but there are many more bad actors," Snows added.  Congressman, Rep. Stupak, writing in The Hill, encouraged the CMS to review the Medicare and Medicaid charges made by UHS and Acadia.[38]
The Federal Energy and Commerce Committee should also renew its investigation into the Joint Commission and patient safety problems in hospitals, which was shelved last year.[39]
UHS's behavioral division has come under fire recently when on October 1, 2018 a lawsuit was filed in the U.S. District Court, Eastern District of Texas on behalf of nine plaintiffs against UHS and several of its psychiatric facilities Mayhill Behavioral Health; Millwood Hospital; Behavioral Hospital of Bellaire; Hickory Trail Hospital; and several staff, including psychiatrists. The lawsuit alleges:
"The enterprise works to admit people to facilities, whether they need to be admitted or not. Then, once admitted, the enterprise goes to extraordinary lengths to ensure that a patient is kept as long as a payor will pay or, upon suspicion and belief, until such time as a replacement patient or set of patients can be obtained. In furtherance of this scheme, admission documents are forged; documents to secure that a patient will remain in a facility are falsely notarized and then filed into the state court system; and, in some cases, a person's medical record is written to reflect that services were provided or that certain events occurred, when, in fact, they did not occur."
Further: "UHS and its affiliates will enter in clandestine joint ventures with physicians, predicated upon increasing referrals, increasing admissions and increasing lengths of stay."[40]
Clearly, profit is still being placed above patient care and governments need to get tougher about psychiatric abuse, which is especially rife in the for-profit behavioral industry. None of the major psychiatric hospital chains should be allowed to open or expand their facilities until all lawsuits, allegations and government investigations of their practices are concluded.
In CCHR's recent report, "CHILD RAPES, SUICIDES, DEATHS, AND HUNDREDS OF MILLIONS OF DOLLARS IN HEALTHCARE FRAUD BY THE FOR-PROFIT BEHAVIORAL INDUSTRY," it details what oversight is needed. This includes regulations that provide stringent accountability, including:
(1) Greater criminal and civil penalties for continued violations of standard of care, including patient safety infringements, especially for patient suicides occurring while patients are not properly supervised;
(2) Police investigation and prosecution of every patient restraint death and other wrongful death;
(3) Tougher penalties for fraudulent billing practices, including cancellation of CMS funding and hospital closures for repeated abuse and/or fraud.
RELATED ARTICLES
Behavioral Health Malpractice: CCHR Calls for Termination of Medicare and Medicaid Contracts with For-Profit Psych Hospital Chains
Timberlawn Mental Hospital Cut Off from Federal Funding Over Safety Issues
Lawmakers urge faster action to protect youths at largest "behavioral health" centers
Psychiatrists Over-represented in Commission of Fraud: CCHR Seeks Public Input on Psychiatric Fraud, Psychotropic Drug and Other Abuse
Psychiatric Hospital Chain Reports Further Govt. Troubles—Universal Health Services' Timberlawn Hospital Could Close Because of Jeopardy to Patients
Timberlawn, TX Psych Hospital Loses Federal Funding After Reports of Unsafe Conditions & Falsified Records
Another UHS Psych Facility, Another Patient Death… CCHR Files Complaints to MA Authorities About UHS Psychiatric Facility Abuse
Sexual Assault of Patients, Restraint Deaths, Billing Fraud… Allegations Against National Psychiatric Hospital Chain Continue
https://www.cchrint.org/2016/01/18/psych-hospital-chain-closes-florida-facility
Police Label Georgia Psychiatrist "Dr. Death" Following Arrest for 36 Patient Drug Deaths
State Investigations Expand Into Psychiatric Hospital Patient Deaths & Safety Violations
Private Psychiatric Hospital Chain Sued and Plagued By Allegations of Patient Abuse and Safety Concerns
Rock River Psychiatric Center Closed and Sued Over Rape Allegations—Another Universal Health Services (UHS) Psychiatric Facility Accused of Abuse
Concerns Increase About Abuses & Rights Violations Reported at Universal Health Services Behavioral Centers
CCHR Calls for Legislative Intervention Against For-Profit Psych Facility Planned for Pennsylvania
Largest US Psychiatric Hospital Chain (UHS) Loses $1.5 Billion Within 6 Hours of BuzzFeed News Exposé
Psychiatric Hospital Chain (UHS) Lost $1.9 Billion within Less Than Two Weeks of Fraud and Abuse Allegations
More Lawsuits Against UHS Psychiatric Hospital Chain: CCHR Calls for Whistleblowers to Report Fraud in Mental Health Industry
Lawmakers Support Investigation into Largest U.S. Psychiatric Hospital Chain (UHS) Amid Fraud Allegations
Media & Other Reports of Adverse Events Regarding Universal Health Services Behavioral Facilities: 2013-2016
Psychiatric Chain Under Investigation for Billing Fraud & Abuse in U.S. Now Buys U.K. Behavioral Facilities
New Report Discloses How Psychiatric Fraud Creates Harm–It Costs Both Financially and in Patients' Lives
Mental Health Watchdog Supports State Authorities Refusing to Allow UHS Psychiatric Chain to Open More Facilities
Universal Health Services Psychiatric Hospital Chain Under Department of Defense & FBI Investigation
Staff at Largest Psychiatric Hospital Chain Applauded & Encouraged to Further Speak Out About Patient Abuse and Potential Fraud
A 48-Year Mission to Bring Criminal Psychiatrists Under the Law
Business as Usual at America's Largest Psychiatric Hospital Chain: Patient Sexual Assault, Abuse & Violence…
Texas Church Shooter's Psychotropic Drug History and Treatment at Universal Health Services Behavioral Facility
Largest Psych Hospital Chain, UHS, Facing More Allegations it Failed to Protect Patients from Sexual Abuse
Patient Abuse, Potential Fraud in Largest U.S. Psych Hospital Chain Expands to the UK
Psychiatric Hospital Rife With Sexual Assault Allegations Finally Shuts Down While Another Faces Lawsuit over Teen Rape
Largest Psych Hospital Chain Loses Another Facility Over Abuse & Violence
References:
[1] Deanna Boyd, "North Texas hospital corporation accused of holding patients illegally is indicted," Fort Worth Star-Telegram, 15 Nov. 2018, https://www.star-telegram.com/news/local/community/arlington/article221709350.html; "I-Team: North Texas Mental Health Hospital Indicted For Holding Patients 'Involuntarily And Illegally,'" CBS Dallas Fort Worth, 16 Nov. 2018, https://dfw.cbslocal.com/2018/11/15/i-team-north-texas-mental-healthcare-system-indicted-violating-health-code/; Sarah Sarder, "Arlington mental hospital disputes charges that it illegally detained patients," Dallas News, 16 Nov. 2018, https://www.dallasnews.com/news/crime/2018/11/15/arlington-mental-hospital-faces-charges-illegally-detained-patients; Deanna Boyd, "Sundance hospital indicted on 11 more counts for allegedly holding patients illegally," Fort Worth Star-Telegram, 14 Nov. 2018, https://www.star-telegram.com/news/local/community/arlington/article223102785.html.
[2] "North Texas Mental Hospital Faces Additional Criminal Charges," CBS DFW, 14 Dec. 2018, https://dfw.cbslocal.com/2018/12/14/texas-mental-hospital-criminal-charges/
[3] "The Priory faces multi-million pound fine following death of 14-year-old girl with a history of suicide attempts," Telegraph (UK), 9 Jan. 2019, https://www.telegraph.co.uk/news/2019/01/09/priory-faces-multi-million-pound-fine-following-death-14-year/.
[4] https://twitter.com/ianbirrell/status/1083269440173731841.
[5] Andy Marso, "105-bed KC psychiatric hospital to close; 129 employees losing jobs," Kansas City Star, 7 Jan. 2019, https://www.kansascity.com/news/business/health-care/article223922800.html.
[6] Sue Ambrose, "Timberlawn psychiatric hospital to close Feb. 16 after safety violations," Dallas News, 31 Jan, 2018, https://www.dallasnews.com/news/investigations/2018/01/18/dmn-investigates-troubled-timberlawn-psychiatric-hospital-closing-before-state-can-shut.
[7] Penn Little, "Acadia Healthcare: Very Scary Findings from A 14-Month Investigation," Seeking Alpha, 16 Nov. 2018, https://seekingalpha.com/article/4222788-acadia-healthcare-scary-findings-14-month-investigation.
[8] "Update: Children's behavioral health provider Ascent to close all Arkansas facilities," Arkansas Times, 2 Oct. 2018, https://www.arktimes.com/ArkansasBlog/archives/2018/10/02/childrens-mental-health-provider-ascent-to-close-all-arkansas-facilities; "Family of 5-year-old hires attorney, 4 charged with manslaughter," WMC Action News 5, 16 June 2017, http://www.wmcactionnews5.com/story/35680902/4-charged-with-manslaughter-after-5-year-olds-death-on-van/.
[9] Op. cit., Penn Little.
[10] "Ex-Employee: Acadia Healthcare Is 'Warehousing Children' And Treating Undocumented Immigrants On Taxpayer Dime," Seeking Alpha, 7 Jan 2019, https://seekingalpha.com/article/4231927-ex-employee-acadia-healthcare-warehousing-children-treating-undocumented-immigrants-taxpayer.
[11] Beth Kutscher and Rachel Landen, "Beyond the glass ceiling: The Top 25 Women in Healthcare honorees take on key roles as significant change in the industry unfolds," Modern Healthcare, 6 Apr. 2013, https://www.modernhealthcare.com/article/20130406/magazine/304069984.
[12] https://theactionalliance.org/about/staff/debbie-osteen.
[13] John Lynch, "North Little Rock Arkansas psychiatric hospital settles suit: Suicidal Danville woman fled from lobby, jumped off I-430 bridge," Arkansas Democrat-Gazette, 18 July 2007.
[14] http://uhsbehindcloseddoors.org/.
[15] USA and Commonwealth of Massachusetts ex rel Carmen Correa and Julio Escobar v. Universal Health Services, Inc., UHS of Delaware, Inc. and HRI Clinics, Inc, Case 1:17-cv-11843-DPW, United States District Court for the District of Massachusetts, filed 9/25/17.
[16] Heed v. Miller, U.S. District Court for Eastern District of Pennsylvania, Civil actions 17-1476, 17-2187, 17-2595, and 17-3404, March 29, 2018.
[17]"Universal Health Services sets reserve for fraud settlement," Phily.com, 1 Mar. 2018, http://www.philly.com/philly/business/universal-health-services-sets-reserve-for-fraud-settlement-20180301.html.
[18] "UHS sees jump in net income, ups reserve for DOJ investigations to $90M," Becker's Hospital Review, 25 Oct. 2018, https://www.beckershospitalreview.com/finance/uhs-sees-jump-in-net-income-ups-reserve-for-doj-investigations-to-90m.html
[19] http://actionallianceforsuicideprevention.org/member/robert-w-turner
[20] Page 10, http://www.uhsinc.com/media/278582/uhs-news_fallwinter2014.pdf
[21] A Failure to Care," Service Employees International Union and National Alliance of Professional Psychology Providers, pp. 1, 5, 20, http://nappp.org/pdf/uhs.pdf
[22] https://www.sec.gov/Archives/edgar/data/1520697/000119312515069793/d854534d10k.htm.
[23] Ibid.
[24] Acadia Healthcare, Investor Presentation, 2015, p. 13.
[25] Op. cit., Penn Little, "Acadia Healthcare: Very Scary Findings From A 14-Month Investigation.".
[26] "Ex-Employee: Acadia Healthcare Is 'Warehousing Children' And Treating Undocumented Immigrants On Taxpayer Dime," Seeking Alpha, 7 Jan 2019, https://seekingalpha.com/article/4231927-ex-employee-acadia-healthcare-warehousing-children-treating-undocumented-immigrants-taxpayer
[27] "Profiteers of Misery: Parents slam health fat cats in UK and US who are raking in as much as £730,000 annually for every autistic child they 'lock up' in secretive secure psychiatric units," The Daily Mail, 10 Nov. 2018, https://www.dailymail.co.uk/news/article-6375895/Parents-slam-health-fat-cats-getting-730-000-annually-autistic-child-lock-up.html
[28] Ibid.
[29] Penn Little, "Kids As 'Cash Cows': Abuses At U.K. Mental Health Centers, Including Acadia's," Seeking Alpha, 13 Dec. 2018, https://seekingalpha.com/article/4228230-kids-cash-cows-abuses-u-k-mental-health-centers-including-acadias.
[30] "Parents Share Harrowing Accounts Of Autistic Young People Locked Up In Secure Hospitals," Human Rights News, Views & Info, 13 Dec. 2018, https://rightsinfo.org/parents-share-harrowing-accounts-of-autistic-young-people-being-locked-up-in-secure-hospitals/.
[31] "I have seen so many horrors…but this is barbarism: IAN BIRRELL on the 'cruel and destructive' conditions children with learning disabilities have been kept in around Britain," Daily Mail on Sunday, 22 Dec. 2018, https://www.dailymail.co.uk/news/article-6523805/IAN-BIRRELL-seen-horrors-barbarism.html.
[32] Ginger Allen, "Suicide Latest Incident At North Texas Mental Health Hospital," CBS Dallas Fort Worth, 27 Sept. 2018, https://dfw.cbslocal.com/2018/09/27/suicide-mental-health-hospital/.
[33] https://www.jointcommission.org/facts_about_federal_deemed_status_and_state_recognition/
[34] "Adverse Events in Hospitals: State Reporting Systems,"GAO, 2008, p. ii, https://oig.hhs.gov/oei/reports/oei-06-07-00471.pdf.
[35] https://dfw.cbslocal.com/2018/09/27/suicide-mental-health-hospital/.
[36] https://olis.leg.state.or.us/liz/2017R1/Downloads/CommitteeMeetingDocument/117795.
[37] Ronnie Shows, "Dear GOP: Eliminate Waste And Fraud To Help Pay For Healthcare Bill," The Daily Caller, 29 June 2017, http://dailycaller.com/2017/06/29/dear-gop-eliminate-waste-and-fraud-to-help-pay-for-healthcare-bill/
[38] Fmr Congressman Bart Stupak, "Eliminating fraud is key to adequate funding for opioid treatment," The Hill, 13 July, 2017, http://thehill.com/blogs/pundits-blog/healthcare/341913-eliminating-fraud-is-key-to-adequate-funding-for-opioid.
[39] Stephanie Armour, "Psychiatric Hospitals With Safety Violations Still Get Accreditation," Wall Street Journal, 26 Dec. 2018, https://www.wsj.com/articles/psychiatric-hospitals-with-safety-violations-still-get-accreditation-11545820201.
[40] http://www.psychsearch.net/wp-content/uploads/MEIER-vs.-UNIVERSAL-HEALTH-SERVICES-INC.-Copy.pdf.