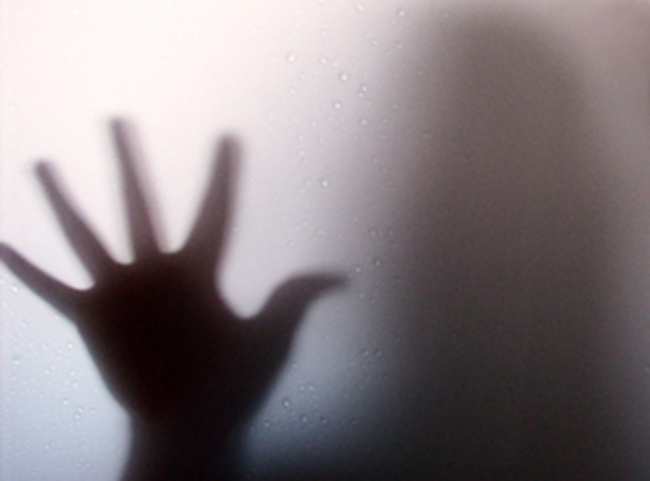 "Since June this year, UHS has faced a Medicaid contract being terminated, a psychiatric facility ordered shut down, admissions to another facility stopped, fines of more than $207,000 and eight lawsuits, largely alleging sexual assault or rape of patients, including a 16-year-old boy, while under the care of UHS facilities or its subsidiaries."
By CCHR International
The Mental Health Industry Watchdog
October 3, 2017
Universal Health Services (UHS), which owns the largest for-profit psychiatric hospital chain in the United States, has had Oklahoma added to the nine other states where the company's behavioral facilities are under federal investigation for potential billing fraud. In April, the Department of Justice (DOJ) added Shadow Mountain Behavioral Health in Tulsa, Oklahoma to the 26 other UHS facilities under investigation, when it subpoenaed records and opened a criminal investigation. The Oklahoma Department of Human Services also opened investigations into treatment of patients there.[1] Since 2013, the Federal Office of Inspector General and DOJ have been investigating more than two-dozen UHS behavioral facilities and the company's headquarters in Pennsylvania.[2]
It's been a tough last few months for the embattled UHS. Since June this year, UHS has faced a Medicaid contract being terminated, a psychiatric facility ordered shut down, admissions to another facility stopped, fines of more than $207,000 and eight lawsuits, largely alleging sexual assault or rape of patients, including a 16-year-old boy, while under the care of UHS facilities or its subsidiaries.
In August, Shadow Mountain also lost its court bid to halt the termination of Medicaid contracts known in the state as "SoonerCare." In a letter dated June 1, 2017, the Oklahoma Health Care Authority (OHCA) advised officials of the facility that it intended to terminate three of its SoonerCare Medicaid contracts on July 31.  A judge denied Shadow Mountain's request to block OHCA's decision. The move to cut off funding for Medicaid-eligible patients followed what OHCA describes in court records as "repeated instances involving deficiencies" at the hospital.[3]
Shadow Mountain, in its request for an injunction to the courts, blamed media reports for some of its problems with regulators and accreditors.
In December 2016, UHS lost over $1.5 billion in value in the stock market following an acclaimed BuzzFeed News investigative report of allegations of patient abuse and fraud.[4]
It's not uncommon for UHS's behavioral division to blame media and others for its failures rather than fess up to allegations against it. A letter by an executive from UHS' Behavioral Health Division to a city mayor in 2016 excused the multi-Federal investigations into its behavioral facilities and headquarters as an "unfortunate but common reality facing the healthcare provider industry." It dismissed complaints the Citizens Commission on Human Rights (CCHR) had filed with health and law enforcement agencies about allegations of abuse, sexual assault and restraint damage, claiming it was a "misguided attempt to interfere with the expansion of vital and beneficial psychiatric care and treatment…."
UHS further claimed this all "appears to be part of a consolidated effort with union bosses at the SEIU (Service Employees International Union) in New York and Washington, D.C. in their effort to unsuccessfully disparage UHS as part of the SEIU's corporate campaign." CCHR has no affiliation with SEIU.
In February this year, the Oregon Health Authority rejected UHS's application to build a 100-bed psychiatric hospital in Wilsonville. Critics had raised questions about the quality of care at some UHS institutions and the federal criminal investigation into possible billing fraud.[5] This time UHS blamed the fact that "the powerful entities that have lined up against it are trying to protect their turf to the detriment of patients," according to the Portland Business Journal.[6]
A compelling and insightful exposé of UHS by The Dallas Morning News in March 2016 was met by UHS saying it had reviewed the data that was used by the reporter and "The data does not support his conclusions" (it doesn't appear the company ever addressed this directly with the reporter or the newspaper). Rather, in its defense, UHS claimed that in 2015, its behavioral facilities underwent 75 Joint Commission surveys with a 100% success rate for re-accreditation and is regularly given "Top Performers" awards.
However, the Commission's surveys are paid for by the very health care corporations or facilities it is accrediting—a questionable conflict of interest.[7] An Office of the Inspector General report found that staff from 15 of 26 States "acknowledged that hospitals do not always submit reports when adverse events occur." Further, "staff from nearly all of these States were reluctant to estimate the extent to which adverse events go unreported, typically expressing that they could not know how many events actually occur." Additionally, the Joint Commission does not require accredited hospitals to report certain adverse events deemed "sentinel events," which they define as "unexpected occurrences involving death or serious physical or psychological injury, or risk thereof."[8]
In May 2017, the Joint Commission downgraded Shadow Mountain's status after its investigators found "an immediate threat to life" there. In April, Oklahoma's Governor Mary Fallin and Senator Jim Inhofe had asked the Oklahoma Department of Human Services to investigate the facility following an eight-month investigation by BuzzFeed News, which found possible systemic abuses of patients.[9]
UHS dismissed the earlier award-winning BuzzFeed News exposé from December 2016, stating: "The reporter seriously diminishes the complexity of behavioral health assessments and treatment necessary to properly care for the individual patient based upon their specific needs."[10]
However, a recap of some recent examples of that "proper care" includes a reported former 23-year-old patient suing Shadow Mountain over a staff member slamming a door shut on her fingers, two of which needed to be amputated.[11]
Sexual Assault, Other Lawsuits & Abuse
A complaint that CCHR filed with a federal Senator in February 2017 detailed a sample of 21 incidents of patients, including children, being sexually assaulted in UHS behavioral facilities. Two UHS hospital staff were convicted and jailed for a combined 35 years over the sexual abuse of residents and two facilities closed down in the wake of sexual abuse incidents and other allegations. A sample of nearly 30 incidents of abuse included six patient deaths, four convictions of staff relating to patient assault, patient injuries incurred during restraint procedures, including a nasal fracture and one behavioral facility shut down in Illinois following allegations of restraint use being eight times the medium for the rest of the similar facilities in the state.
September 15, 2017: Associated Press reported a lawsuit had been filed against UHS' Anchor Hospital in College Park near Atlanta, Georgia.  The facility is accused of negligence after a 16-year-old sexual assault victim said she was raped in a bathroom by another patient. Lawyer Chris Stewart said he filed suit on behalf of the girl's mother, who accused Anchor Hospital of failing to provide adequate security and supervision. "This is just inexcusable because they have cameras. They're supposed to have round-the-clock nurses and medical staff monitoring the patients," Stewart said. "Once we started digging into it, we just saw how bad their history is over there."[12]
Since 2015, CCHR International has filed hundreds of complaints to Georgia health and law enforcement authorities about patient safety issues at UHS behavioral facilities. Three of UHS's 12 psychiatric facilities in Georgia are already part of the Federal investigation

—

Coastal Harbor Health System in Savannah; St. Simons by the Sea in St. Simons; and Turning Point Care Center in Moultrie.

[13]

CCHR's complaint listed abuses, including a nurse that was arrested for the 2013 sexual assault of a patient at Anchor Hospital.

[14]
June 29, 2017: A woman filed a sexual assault lawsuit against UHS of Hartgrove, Inc. in Illinois for allegedly failing to take sufficient measures to the prevent sexual assault of her by a hospital staff member. According to the complaint, the plaintiff alleges she sustained serious physical injuries from a sexual assault that occurred while she was in the defendant's facility.[15]
August 7, 2017: The Boston Herald reported that a patient from Jamaica Plain hospital, part of UHS's subsidiary Arbour Health System in Massachusetts, was arraigned for beating his roommate to death at the facility in 2015, when both were being treated there. The facility's license with the state Department of Mental Health was due to expire August 17. Over the past decade, Arbour has been cited repeatedly by state regulators over poor care and inadequate staffing at its hospitals and clinics, according to The Boston Globe. Jamaica Plain was one of four to face monitoring by the state last year after violations during inspections.[16]
August 19, 2017: Media reported that the family of a 16-year-old boy has sued UHS's Riveredge Hospital in Forest Park, Illinois, charging that the facility was negligent in the supervision of patients when the boy was "violently sexually assaulted" by another patient on March 11, 2015. The alleged assault took place while the teen was in a secured room with the other patient. The family claims the hospital never disclosed the other patient's history of violent behavior and failed to care for the teen after it became aware of the assault.[17]
August 25, 2017: The Massachusetts Department of Mental Health (DMH) closed Westwood Lodge psychiatric hospital, another Arbour Health System facility due to "issues concerning patient safety and quality of care."[18] The closure was amid a sexual assault investigation.Westwood's psychiatric unit for children was earlier ordered shut down following a surprise inspection. The hospital is one of five operated by UHS in the state under investigation by federal officials for alleged billing fraud.[19]
September, 2017: Massachusetts also halted all admissions to another embattled UHS facility, Lowell Treatment Center. This was after finding "serious issues involving patient safety" during a surprise inspection carried out August 31.[20] In August, the Center faced $207,690 in proposed penalties from the U.S. Department of Labor's Occupational Safety and Health Administration (OSHA) for violations found while conducting a follow-up inspection.[21] In 2016, Lowell had failed a hazard check of the facility that predisposed the workplace to violence. At the time, the owners of the center paid $9,000 in worker safety fines.[22]
September, 2017: Five lawsuits were also announced as having been filed against Shadow Mountain and media reported that the facility may be "facing nearly half a dozen lawsuits from former patients and employees."  Lawsuits filed by former patients and the guardians of juvenile patients allege negligence and abuse by staff at the facility, such as the following:
o   A civil lawsuit filed in the District Court of Muskogee County alleges that the hospital provided negligent training and supervision to its employees.
o   The mother of an 11-year-old girl filed a lawsuit on June 28, 2017, in Tulsa County, alleging negligence, assault and battery and intentional infliction of emotional distress. The child was frequently seen with large bruises and welts during her stay, the lawsuit alleges.
In the previously mentioned case involving a 12-year-old who had two fingers amputated, UHS is moving to have the suit dismissed, claiming UHS is only a "holding company" that had no contact with the state of Oklahoma and does not "own or operate hospitals" in the state. In response, the attorney for the plaintiff, Jacob Biby said that argument was "disingenuous at best," and submitted several exhibits purporting to show UHS's connections with the state and Shadow Mountain.[23]
CCHR concurs with the attorney, having seen this tactic before. The UHS corporate structure is convoluted. The Dallas Morning News said that "the company operates hospitals under a variety of names that can make it difficult for patients and watchdogs to evaluate its overall care."[24] As an example, in 2015, UHS acquired Foundations Recovery Network (FRN) for a purchase price of approximately $350 million.[25] Subsequently, UHS posted job listings for Seven Waters Treatment Center in Mount Dora, Florida, describing it as a subsidiary of Foundations Recovery Network—a subsidiary of UHS.[26] Foundations Recovery Network doesn't mention UHS on its homepage or in its history.
UHS says approximately 440 psychiatrists are employed by its subsidiaries either directly or through contracts with affiliated group practices structured as 501A corporations (non-profit). CCHR says that investigations into UHS should not be limited to the corporation but also treating psychiatrists. CCHR documented a sample of 19 psychiatrists and an "addictionologist" that are currently, or were in recent years, working at or affiliated with UHS behavioral centers in 11 states.  These had previous licensing board reprimands or license suspensions, including for abuse of controlled substances, sexual relations with a patient, failing to keep adequate medical records and resisting arrest and striking a police officer.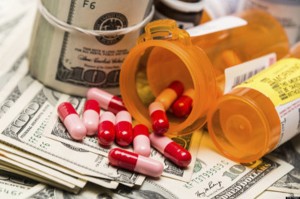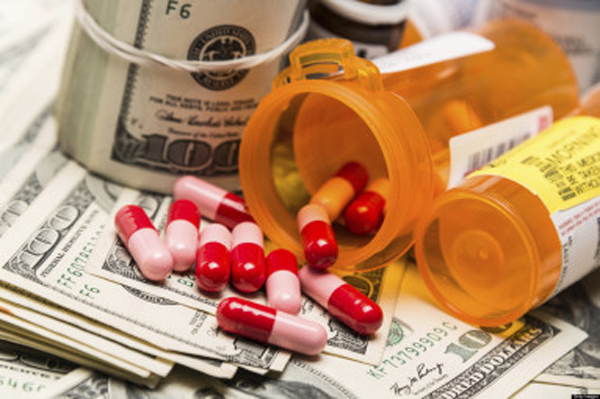 "Improper care" rampant in the psychiatric system, and exemplified by UHS's behavioral division, needs federal and state investigation and resolution. In 2013, the U.S. spent an estimated $201 billion on "mental disorders," which made it the costliest medical condition in the country, according to a study published in the journal Health Affairs in September 2017. The analysis found mental health care surpassed both heart conditions and trauma and injury by almost $60 billion, which includes the general and institutionalized populations. The costs of pharmacological interventions were factored into the total and are a booming industry.[27] How much of it that is defrauded in the for-profit behavioral health sector is not entirely known.
On June 29, 2017, former Congressman Ronnie Snows, wrote about "eliminating wasteful spending." He stated, "According to one government analysis, Medicare fraud costs the American taxpayer over $50 billion dollars a year…. Sadly, when it comes to healthcare fraud, mental health and drug treatment programs are some of the worst actors." Among those cited was Psychiatric Solutions, Inc., which "was eventually purchased by Universal Health Services in 2010…. Now, UHS has more than 200 psychiatric facilities across the country and more than a third of the company's $7.5 billion annual revenue comes from Medicare and Medicaid."[28]
It's time UHS followed in the steps of National Medical Enterprises (NME)—a predecessor large for-profit psychiatric hospital chain that was busted for fraud and abuse in the 1990s. Faced with government investigations, lawsuits, and egregious allegations from patients, their families and staffs—NME dumped its behavioral division, stating that this had signaled its "resolve to exit the psychiatric business." Likewise, UHS would do better to stick with acute medical, not psychiatric treatment.
References:
[1]"At least five lawsuits target Tulsa psychiatric facility after allegations draw national attention," The Frontier, 11 Sept. 2017, https://www.readfrontier.org/stories/former-employee-patients-sue-tulsa-psychiatric-facility-allegations-draw-national-attention/
[2] "2016 Annual Report," Universal Health Services, Inc., 2016, http://ir.uhsinc.com/phoenix.zhtml?c=105817&p=irol-reportsannual.
[3] "Shadow Mountain loses court bid to halt SoonerCare contract termination," Tulsa World, 2 Aug. 2017, http://www.tulsaworld.com/homepagelatest/shadow-mountain-loses-court-bid-to-halt-soonercare-contract-termination/article_ff73bfbb-1135-58e4-a729-4bca7e5e0e2c.html
[4] https://www.buzzfeed.com/matthewzeitlin/uhs-loses-1-5-billion-in-value?utm_term=.sbBERO4XN#.vxwgNGBvR
[5] "State turns thumbs-down on Wilsonville psychiatric hospital," The Oregonian, 24 Feb. 2017, http://www.oregonlive.com/business/index.ssf/2017/02/state_turns_thumbs_down_on_wil.html
[6] Elizabeth Hayes, "Mental breakdown: Battle rages on over Wilsonville psychiatric hospital," Portland Business Journal, 20 Jul 2017, https://www.bizjournals.com/portland/news/2017/07/20/oregon-mental-breakdown-battle-rages-on-over.html.
[7] https://www.jointcommission.org/facts_about_federal_deemed_status_and_state_recognition/
[8] "Adverse Events in Hospitals: State Reporting Systems,"GAO, 2008, p. ii, https://oig.hhs.gov/oei/reports/oei-06-07-00471.pdf
[9] Op cit. "Shadow Mountain loses court bid to halt SoonerCare contract termination; "Report: Shadow Mountain presented a 'threat to life' during recent inspection, slips in accreditation status: Shadow Mountain was deemed a 'threat to life' during recent inspection," Tulsa World, 30 May 2017, http://www.tulsaworld.com/news/health/report-shadow-mountain-presented-a-threat-to-life-during-recent/article_72f3a7a0-c43e-539d-ad58-417767f1d3a2.html
[10] http://ir.uhsinc.com/phoenix.zhtml?c=105817&p=irol-newsArticle&ID=2228446
[11] Op cit. "At least five lawsuits target Tulsa psychiatric facility after allegations draw national attention," The Frontier.
[12] "Lawsuit: Psychiatric hospital negligence led to teen's rape," ABC News, Associated Press, 15 Sept. 2017, http://abcnews.go.com/Health/wireStory/lawsuit-claims-psychiatric-hospital-negligent-teens-rape-49873253
[13] UHS Inc, SEC Filing, For 8K, 31 Mar. 2015, Item 7:01, Regulation FD Disclosure, http://www.sec.gov/Archives/edgar/data/352915/000119312515113094/d898400d8k.htm ; "UHS posts strong quarter even as it faces federal probe," Phily.com,30 Apr. 2015, http://articles.philly.com/2015-04-30/business/61657494_1_steve-filton-uhs-strong-quarter
[14] "Nurse accused of being drunk while sexually assaulting patient," WSB-TV, 30 Apr. 2013, http://www.wsbtv.com/news/news/local/nurse-accused-being-drunk-while-sexually-assaultin/nXcnk/
[15] "UHS of Hartgrove Inc. allegedly failed to prevent sexual assault," County Cook Record, 28 July 2017, http://cookcountyrecord.com/stories/511143636-uhs-of-hartgrove-inc-allegedly-failed-to-prevent-sexual-assault
[16] "Murder charge in 2015 hospital slay: Man allegedly beat roommate to death," Boston Herald, 7 Aug. 2017, http://www.bostonherald.com/news/local_coverage/2017/08/murder_charge_in_2015_hospital_slay
[17]"Boy, 16, sexually assaulted by patient at Forest Park hospital: lawsuit," WGN19 News, 19 Aug. 2016, http://wgntv.com/2016/08/19/boy-16-sexually-assaulted-by-patient-at-forest-park-hospital-lawsuit/
[18] Alex Newman, "Sexual Assault Investigation At Now-Shuttered Westwood Psychiatric Hospital: Westwood police are investigating an alleged sexual assault at Westwood Lodge, which state officials permanently closed Friday,"  The Westwood Patch, 30 Aug. 2017, https://patch.com/massachusetts/westwood/sexual-assault-investigation-now-shuttered-westwood-psychiatric-hospital
[19] http://www.masslive.com/news/index.ssf/2017/08/massachusetts_psychiatric_hosp.html
[20] "State halts admissions at Lowell psychiatric hospital," The Boston Globe, 12 Sept. 2017, https://www.bostonglobe.com/metro/2017/09/12/state-halts-admissions-lowell-psychiatric-hospital/uI35TIvQkDTN0INlvdIpaK/story.html
[21] https://www.bna.com/medical-facility-faces-n73014463123/
[22] http://sunnewsreport.com/serious-workplace-hazards-psychiatric-hospital/; https://www.bna.com/medical-facility-faces-n73014463123/
[23] "At least five lawsuits target Tulsa psychiatric facility after allegations draw national attention," The Frontier, 11 Sept. 2017, https://www.readfrontier.org/stories/former-employee-patients-sue-tulsa-psychiatric-facility-allegations-draw-national-attention/
[24] "Danger in the psych ward: Safety issues plague a chain of mental-health hospitals in Texas and across the United States," The Dallas Morning News, 18 Mar. 2016, http://interactives.dallasnews.com/2016/danger-in-the-psych-ward/
[25] http://www.prnewswire.com/news-releases/universal-health-services-inc-announces-acquisition-of-foundations-recovery-network-300145529.html
[26] https://www.practicelink.com/JobBoard/FacilityDetail.aspx?facilityId=54696
[27] "More spent on mental health than other illnesses in U.S.," The Daily Helmsman, 19 Sept. 2017, http://www.dailyhelmsman.com/news/more-spent-on-mental-health-than-other-illnesses-in-u/article_1478e394-9d79-11e7-abde-6b0f706bf1f5.html
[28] Ronnie Shows, "Dear GOP: Eliminate Waste And Fraud To Help Pay For Healthcare Bill," The Daily Caller, 29 June 2017, http://dailycaller.com/2017/06/29/dear-gop-eliminate-waste-and-fraud-to-help-pay-for-healthcare-bill/