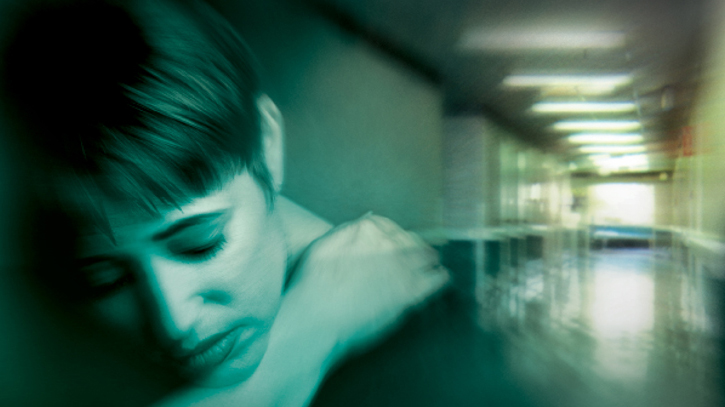 "Clearly, the government, specifically the Centers for Medicare and Medicaid Services, needs to investigate. I am singling out PSI, UHS and Acadia, because they've received media attention, but there are many more bad actors." — Rep. Ronnie Snows, Former U.S. Congressman
Why are Abusive Mental Health Treatment Facilities Still in Business?
With dozens of for-profit psychiatric hospitals exposed last year for physical and sexual abuse of patients, violent restraint use, wrongful deaths, lawsuits and allegations of potential billing fraud, Citizens Commission on Human Rights (CCHR) questions why government funding hasn't been frozen pending a full investigation and hospital closures. Protections are in place for company and psychiatric profits but not for the vulnerable patients seeking help or forced into treatment.
By CCHR International
The Mental Health Industry Watchdog
January 15, 2018
In a recent review of the book, Mental Health Inc: How Corruption, Lax Oversight and Failed Reforms Endanger Our Most Vulnerable Citizens, health writer Martha Rosenberg said, "Mental Health, Inc. does an outstanding job of exposing a key player in the $220 billion-a-year behavior health field: the formerly Bain Capital-owned CRC Health, now Acadia Healthcare, the nation's largest provider of addiction treatment services. Levine chronicles at least six, gory and preventable deaths at Acadia's Sierra Tucson facility leading readers to wonder why the facility—or even the chain—is still in business and why the responsible parties have not been sentenced or jailed." Art Levine, prize-winning investigative journalist and author, exposes how "indifferent professional associations, pharmaceutical-subsidized patient advocacy groups and government regulators" either push a drug-industry agenda or fail to halt what amounts to an epidemic of behavioral health malpractice."[1]
CCHR has filed thousands of complaints in recent years to U.S. state legal and health authorities and legislators about Acadia Healthcare and its competition, the behavioral division of Universal Health Services (UHS)—owner of the largest chain of psychiatric hospitals in the U.S. The two companies' psychiatric delivery has come under considerable federal and state exposure for allegations of putting patients at risk, yet the most the companies seem to face are fines and requests for "correction plans" that are not commensurate with the level of patient abuse uncovered.
Hundreds of millions of taxpayer dollars continue to be poured into behavioral health malpractice and neglect.
Last year, two former U.S. Congressmen wrote about the fraud and waste in the mental health and substance abuse sectors and drew attention to Acadia and UHS. Congressman Ronnie Snows said a government analysis determined Medicare fraud costs the American taxpayer over $50 billion dollars a year and that when it comes to healthcare fraud, "mental health and drug treatment programs are some of the worst actors." He added, "One company with a problematic record was Psychiatric Solutions, Inc….a shareholder lawsuit filed against PSI in 2009 alleged abuse, neglect and even death of patients. PSI was eventually purchased by Universal Health Services in 2010, which settled the lawsuit for $65 million in 2015."[2]
Congressman Snows said that of the seven individuals Acadia lists as the senior management team, all but one previously worked at or with PSI. As at PSI, employees at Acadia have reported disregard for employee and patient safety and alleged the company cherry picks patients based on their insurance benefits, Snows alleged. "Clearly, the government, specifically the Centers for Medicare and Medicaid Services [CMS], needs to investigate. I am singling out PSI, UHS and Acadia, because they've received media attention, but there are many more bad actors," Snows added.
Former U.S. Congressman, Rep. Bart Stupak, writing in The Hill, also cited PSI, UHS and Acadia. He encouraged CMS to review the Medicare and Medicaid charges made by UHS and Acadia.[3]
CCHR says that those financial charges should also include the 115 methadone and Suboxone drug rehab facilities Acadia has in about 20 states, with the most clinics centered in Pennsylvania (15), Wisconsin (13), Massachusetts (12) and Oregon (8). Substance abuse treatment is a profitable business for psychiatry and hospitals delivering its treatments, and especially the cash cow treatment for opioid addiction: Suboxone (a mixture of buprenorphine and naloxone) is a form of opioid that is used in opioid withdrawal.[4]
A Suboxone clinic can charge $200 to $300 per month, per patient, for a 5-to-10 minute checkup to renew a Suboxone prescription. According to psychiatrist, Steven R. Scanlan, board-certified in addiction medicine, Suboxone is estimated to be 25 to 40 times more potent than morphine.  "Furthermore, the lucrative nature of Suboxone on a maintenance basis creates a disincentive to tapering the drug and its income-generating potential," he said.[5] So, Acadia and UHS, which has outpatient Suboxone programs, could potentially profit from long-term patients, dependent either on opioids or Suboxone.
For example, in West-Virginia alone, these disingenuously called "Medication-assisted" treatment programs (often using addictive drugs to treat drug addiction) are far from small business in the state. According to the 2016 annual report from the state Health Care Authority, "West Virginia's nine methadone treatment centers brought in $24.3 million in revenue in 2015, with a profit margin of a whopping 49 percent. Acadia's firms wield roughly 87 percent of the total revenue in the methadone treatment center industry," The Charleston-Gazette Mail reported.[6]
Suboxone abuse has now become the new drug of dependence: As The New York Times reported, abuse of the drug has become an epidemic.[7]
As of September 30, 2017, Acadia operated a network of 579 behavioral healthcare facilities in 39 U.S. states, the UK and Puerto Rico.[8] Acadia's revenue for 2017 was anticipated to be between $2.82 billion and $2.83 billion.[9]
As such, when any of its facilities are investigated for patient abuse, the repercussions are minimal—usually a slap on the wrist, a request for a correction plan and perhaps, a fine, then back to business.
Fines Fail to Safeguard Patients, But Ensure Continued Profits for Acadia
For example: Acadia's Sierra Tuscon behavioral facility in Arizona that Mental Health Inc. refers to:
In May 2016, Sierra Tucson paid $4,000 over its failures to care for its patients, with services provided in its acute psychiatric unit reported to have "posed a high potential risk to the health and safety of patients."
In 2014-15, three patients died in a 13-month period, with one man hanging himself with a belt in his room while missing from a program at the center. According to the autopsy report, the man had been on suicide watch and "per protocol if the patient misses any classes that he is assigned to, [staffs] are supposed to immediately search for the patient." The facility tells patients to "expect a miracle."[10]
In June 2014, the state fined Sierra Tucson $2,000 for violating four rules and regulations related to patient safety connected to a patient suicide in January of that year.
In June 2017, four employees were charged with manslaughter after a 5-year-old boy was left in a sweltering van outside Ascent Children's Health Services, a facility owned by Acadia Health Care in Arkansas. Additionally, state health authorities said there was an investigation into the facility's Medicaid billings.[11] In July 2017, the family of the child filed a wrongful death suit against Ascent, the employees and its corporate entities for $135 million.[12] Ascent (Acadia) has 10 facilities across Arkansas.[13]
In New Baltimore, Michigan in November 2017, Acadia's Harbor Oaks behavioral hospital was accused of rampant patient and staff abuse and inflated staffing levels only when hospital watchdogs visited, according to current and former employees. A WXYZ Detroit News report said allegations against Acadia were just "the latest in a string of revelations calling into question the safety of those inside Harbor Oaks Hospital." A nurse said the facility increased staffing levels only when they expected an audit by the Joint Commission, an organization that is approved by CMS to inspect and give a seal of approval for facilities covered by CMS.[14]
The month-long news investigation revealed "a pattern of assaults on staff dating back years, repeated allegations of physical and sexual abuse involving patients."[15]
Also in November, Acadia's Park Royal Hospital in Fort Myers, Florida, was under investigation over staff levels, ignoring patient complaints. Park Royal was fined $2000 in August 2017 over staff refusing to treat three patients.[16]
In April 2017, a former patient of Park Royal alleged in a lawsuit that a patient had sexually abused her while she was undergoing an involuntary mental health evaluation at the health center. On admission, she was prescribed an antidepressant, an antipsychotic and a relaxant drug. "Her insight and judgment were both deemed fair to poor," the lawsuit notes. In this condition, she was assaulted by a patient despite the fact that medical staff was supposed to check on her welfare every 15 minutes.[17]
Acadia receives much of its reimbursement for services from government agencies. This included 38 percent from Medicaid and 19 percent from Medicare in 2014.[18] Government officials should be expecting much better service in return for the millions of dollars given this for-profit chain and UHS's behavioral sector. Like their predecessor privately owned psychiatric hospital chains—National Medical Enterprises and Charter Behavioral Hospitals—Acadia and UHS's Medicare and Medicaid contracts should be terminated. Thousands of legislators across the country have been notified of this necessity.
References:
[1] Martha Rosenberg, "Mental Health Inc: How Corruption, Lax Oversight and Failed Reforms Endanger Our Most Vulnerable Citizens," Alternet, 8 Jan. 2018, https://www.alternet.org/mental-health-inc-how-corruption-lax-oversight-and-failed-reforms-endanger-our-most-vulnerable.
[2] Ronnie Shows, "Dear GOP: Eliminate Waste And Fraud To Help Pay For Healthcare Bill," The Daily Caller, 29 June 2017, http://dailycaller.com/2017/06/29/dear-gop-eliminate-waste-and-fraud-to-help-pay-for-healthcare-bill/.
[3] Fmr Congressman Bart Stupak, "Eliminating fraud is key to adequate funding for opioid treatment," The Hill, 13 July 2017, http://thehill.com/blogs/pundits-blog/healthcare/341913-eliminating-fraud-is-key-to-adequate-funding-for-opioid.
[4] http://www.drugfree.com/drug-guide/suboxone-abuse-symptoms-signs-and-addiction-treatment/is-suboxone-an-opiate/; https://www.prnewswire.com/news-releases/watchdog-warns-about-replacing-opioid-epidemic-with-a-psychotropic-one-300525829.html.
[5] Steven R. Scanlan, MD, "Suboxone: concerns behind the miracle,"  Addiction Professional website, 1 Nov. 2010, http://www.addictionpro.com/article/suboxone-concerns-behind-miracle.
[6] Jake Zuckerman, "Firm with ties to WV DHHR head lobbied department, records show," Charleston Gazette Mail, 24 June 2017, https://www.wvgazettemail.com/news/health/firm-with-ties-to-wv-dhhr-head-lobbied-department-records/article_10dc759e-6a06-570d-8774-6a028b87db72.html.
[7] Evelyn Pringle and Martha Rosenberg, "How Big Pharma Is Cashing in on Addiction to Alcohol and Illicit Drugs," AlterNet, 18 Mar. 2016, http://www.alternet.org/drugs/how-big-pharma-cashing-addiction-alcohol-and-illicit-drugs.
[8] http://www.acadiahealthcare.com/investors.
[9] https://www.zacks.com/stock/news/287431/acadia-healthcare-2017-was-no-good-will-2018-be-better?cid=CS-MKTWTCH-HL-287431.
[10] "Third Sierra Tucson patient death in 13 months," Tuscon.com, 7 Feb. 2017, http://tucson.com/news/local/third-sierra-tucson-patient-death-in-months/article_b073f788-4af9-512f-bb37-8692aecb9292.htm.
[11] "4 West Memphis Daycare Employees Charged With Manslaughter in Toddler's Hot Van Death," Arkansas Matters, 16 June 2017, http://www.arkansasmatters.com/news/local-news/4-west-memphis-daycare-employees-charged-with-manslaughter-in-toddlers-hot-van-death/743260795, "Another inquiry for Ascent, this one on Medicaid billings," Arkansas Times, 17 June 2017, https://www.arktimes.com/ArkansasBlog/archives/2017/06/17/another-inquiry-for-ascent-this-one-on-medicaid-billings.
[12] "Family sues West Memphis day care for $135 million after 5-year-old died in hot van," News 3, 20 July 2017, http://wreg.com/2017/07/20/family-sues-west-memphis-day-care-for-135-million-after-5-year-old-died-in-hot-van/.
[13] "Arkansas Day Care Investigated for Leaving Child Unattended," US News & World Report, 3 Aug. 2017, https://www.usnews.com/news/best-states/arkansas/articles/2017-08-03/arkansas-day-care-investigated-for-leaving-child-unattended.
[14] "Ex-employees: Metro Detroit psych hospital so understaffed it's dangerous," WXYZ Detroit News (ABC), 14 Sept. 2017, http://www.wxyz.com/news/local-news/investigations/ex-employees-psych-hospital-so-understaffed-that-patients-workers-in-danger.
[15] "Harbor Oaks inflated staffing levels when watchdogs visited, insiders claim," WXYZ Detroit News (ABC), 21 Nov. 2017, https://www.wxyz.com/news/local-news/investigations/harbor-oaks-inflated-staffing-levels-when-watchdogs-visited-insiders-claim; "Ex-employees: Metro Detroit psych hospital so understaffed it's dangerous," WXYZ Detroit News (ABC), 14 Sept. 2017, http://www.wxyz.com/news/local-news/investigations/ex-employees-psych-hospital-so-understaffed-that-patients-workers-in-danger.
[16] "Park Royal Hospital patient care deficiencies highlighted in federal inspection report," News-Press, 16 Nov. 2017, http://www.news-press.com/story/news/2017/11/16/park-royal-hospital-patient-care-deficiencies-highlighted-federal-inspection-report/866310001/.
[17] "Patient sues Park Royal Hospital for alleged sex abuse," News-Press, 4 Apr. 2017, http://www.news-press.com/story/news/2017/04/04/patient-sues-park-royal-hospital-alleged-sex-abuse/100018554/.
[18] https://www.sec.gov/Archives/edgar/data/1520697/000119312515069793/d854534d10k.htm.