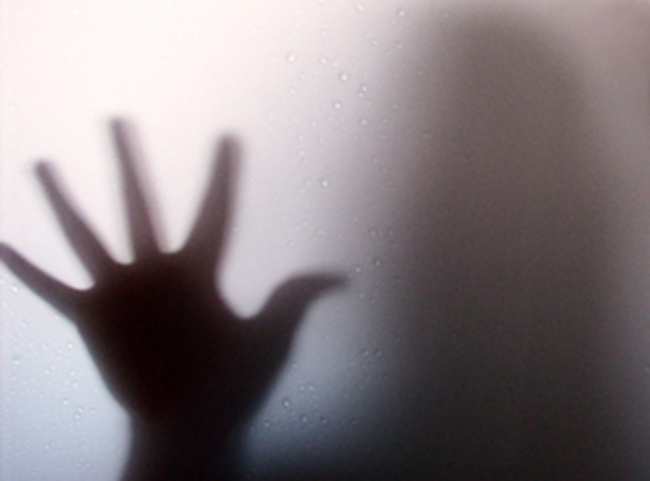 "CCHR reiterates the need for greater oversight and prosecution of deceptive marketing to lure patients into for-profit behavioral facilities, detaining patients until their insurance runs out and delivering expensive "treatments" such as ECT to further detain and bill insurance companies, Medicaid and Medicare."
Amid abuse allegations, fraud investigations and lawsuits
By CCHR International
The Mental Health Industry Watchdog
October 23, 2018
The Citizens Commission on Human Rights (CCHR), an international mental health industry watchdog, reports that the for-profit psychiatric industry continues to face hospital closures amid allegations of patient abuse, healthcare fraud investigations and lawsuits. Since 2015, CCHR International, headquartered in the U.S., has filed more than 8,000 complaints with law enforcement, health authorities and legislators about practices in two of the country's most profitable behavioral hospital chains: Acadia Healthcare and Universal Health Services (UHS).
In 2016, CCHR had filed a series of complaints to health and law enforcement authorities about Acadia's behavioral facilities in Arkansas, including to the Arkansas Department of Human Services (DHS), Division of Children and Family Services.  CCHR called for greater oversight of its behavioral facilities, noting that substantially all of Acadia facilities' Medicaid payments relate to the treatment of children and adolescents. According to an Acadia 10K Securities and Exchange Commission (SEC) filing, "Management believes that children and adolescents are a patient class that is less susceptible to reductions in reimbursement rates."[1]
In September 2018, Acadia Healthcare announced that it was closing three pediatric behavioral facilities operated by its Ascent Children's Health Services in Arkansas. [2]  Then on October 2, the state DHS reported that Ascent was closing all remaining seven facilities by the end of November. [3]  While Ascent claimed this was for budgetary reasons,[4] the chain of facilities that has the capacity to treat more than 2,090 children and adolescents, has been plagued with complaints and state/police investigations.
In 2017, four Ascent employees were charged with manslaughter after leaving a 5-year-old boy, Christopher Gardner, in a van outside an Ascent children's facility. On June 12, the child was picked up from his family home at 6:40 a.m. The van arrived at the facility at 7:20 a.m. and Christopher was signed in, but remained in the van for about eight hours, sweltering in 141 degree heat before his death. [5]
West Memphis Police Capt. Joe Baker said the youngster had freed himself from a child seat and taken off his shirt and one shoe.  Authorities found his body sitting upright in a seat across the aisle from where he first sat.[6] State health authorities said there was also an investigation into the facility's Medicaid billings.[7]
Following the death of Christopher, CCHR filed a further complaint with Arkansas state legislators about this and other abuses in Acadia-owned facilities.
Children and adolescents are a profit-driven population for psychiatry: Acadia estimated that the Child and Adolescent Behavioral Healthcare market alone would have reached $11 billion in 2014.[8] Acadia's revenue for 2018 is expected to be around $3.08 billion. At December 31, 2017, Acadia operated a network of 582 behavioral healthcare facilities with approximately 17,800 beds in 39 states, the United Kingdom and Puerto Rico.[9]
On July 20, 2017, Christopher's family filed a wrongful death suit in Crittenden County Courthouse against Ascent, the employees and its corporate entities, Acadia, for $135 million.[10]
In August the same year, Ascent Children's Health Services in North Little Rock was put on DHS probation, after officials said another boy was left unsupervised outside a facility for hours. A woman who discovered the boy found him under a slide, in tears, with torn up clothes, bruises, and a bloody lip.[11] Then in December, a Jacksonville mother, Alisha Gurley, reported having filed complaints with DHS and police after alleged negligent treatment of her 3-year-old daughter at an Ascent facility.[12]
Yet Acadia continues to be allowed to open facilities and in September 2018, it reported a deal in North Carolina with Erlanger Medical which recently opened the Erlanger Behavioral Health Hospital in partnership with Acadia Healthcare.[13] This is despite a history of abuses discovered in Psychiatric Solutions Inc. (PSI), a company owned by executives now running Acadia. In 2009, a shareholder lawsuit was filed against PSI over alleged abuse, neglect and even death of patients. PSI was eventually purchased by UHS in 2010, which settled the lawsuit for $65 million in 2015."[14]
In June 2018, Acadia's United Kingdom interests came under scrutiny for psychiatrists allegedly getting kickbacks as a reward for referring rich patients to one of Acadia's drug and rehab facilities, Life Works, part of The Priory Group that Acadia owns.[15] In February, The Daily Mail quoted Joey Jacobs, CEO of Acadia, saying he hoped UK's NHS (National Health Service) would axe more psychiatric facilities to boost Acadia's coffers further. [Note: not actually a direct quote from Jacobs] He told shareholders, "What we hope does occur is that they continue to close beds and have a need to outsource those patients to the private providers. We would be the big winner there."[16]
UHS, which owns the largest chain of behavioral facilities in the U.S., continues to be under scrutiny for potential billing fraud and patient abuse.  The latest report came from Palmetto Pee Dee Behavioral Health in South Carolina. It is one of 11 residential treatment centers licensed by the state for troubled children ages 7 to 21 and treats children from across South Carolina and from other states.  Like Acadia, it accepts private insurance and Medicaid.
Since 2013, UHS has been under Department of Justice (DOJ) investigation for potential billing fraud and earlier this year, reported it had swelled its legal settlement fund to $43 million from $22.5 million.[17]
On October 1, 2018, The Greenville News reported that a child was punched by a staff member and grabbed in a headlock while other children were repeatedly bitten, prompting the state's regulatory agency to accuse the facility of failing to provide basic protection, records collected by them reveal.[18]
In July, The Greenville News had requested records of complaints, inspections and investigations as well as any penalties assessed against Palmetto Pee Dee Behavioral Health since February 2017.
Those records, recently released by the Department of Health and Environmental Control (DHEC), showed 23 complaints, including:
In a March 2017 report, the agency alleged that a staff member was attempting to separate two fighting residents when the employee heard a "popping sound" coming from a child's arm that was being pulled. The resident was later sent to the hospital. His condition was blacked-out on the report. The complaint that triggered the investigation alleged the resident's arm was broken. The facility was cited for not reporting the incident to DHEC within five days.
In April 2017, a staff member entered a bedroom, according to a surveillance camera, and "was observed punching"a resident, then placing him in a headlock, a report alleged. The report stated the altercation lasted more than two minutes before it was broken up by another staff member. The staff member who punched the resident was fired.
On October 1, 2018, a lawsuit was filed in federal court on behalf of nine plaintiffs against UHS, its Millwood hospital in Texas and psychiatrists working at the facility, doctors Gary Malone and Sejal Mehta. The lawsuit also included UHS's Hickory Trail Hospital and Behavioral Health Connections, Inc.  The lawsuit alleged, among a number of allegations:
"The enterprise works to admit people to facilities, whether they need to be admitted or not. Then, once admitted, the enterprise goes to extraordinary lengths to ensure that a patient is kept as long as a payor will pay or, upon suspicion and belief, until such time as a replacement patient or set of patients can be obtained. In furtherance of this scheme, admission documents are forged; documents to secure that a patient will remain in a facility are falsely notarized and then filed into the state court system; and, in some cases, a person's medical record is written to reflect that services were provided or that certain events occurred, when, in fact, they did not occur."
"Services are provided but are billed to reflect that the services occurred more times than it actually did occur."
"UHS and its affiliates will enter in clandestine joint ventures with physicians, predicated upon increasing referrals, increasing admissions and increasing lengths of stay." [19]
Despite ongoing allegations of abuse, UHS said it is opening more facilities in Florida and Washington State. Among child and adolescent units and separate adult units for individuals experiencing behavioral health issues in its Florida facility, it also planned to launch in the coming months a mobile assessment team, broadening its ability to capture and detain new patients.[20]
Jan Eastgate, president of CCHR International said her office and its Florida chapter have been investigating UHS's behavioral and Acadia hospitals in Florida for at least three years, especially five UHS facilities that deliver electroconvulsive therapy (ECT) or shock treatment.  "CCHR also investigates how electroshock is promoted on hospital websites and any deceptive marketing or potential consumer fraud. This is where the long-term risks of ECT are grossly distorted or undermined and which could lead to patients agreeing to ECT without being warned of its serious risks, including brain damage," Eastgate said.
In August 2018, UHS revealed the average length of stay among its behavioral health patients declined 2.3% on average compared with the same quarter in 2017, and patient days declined 1.2%. UHS said it is working to reverse the trend to justify longer stays.[21]
Recently a financial expert reviewing the use of ECT and its costs found that no-response or adverse effects of ECT can prolong the length of hospital stay by 2 days.[22]
CCHR reiterates the need for greater oversight and prosecution of deceptive marketing to lure patients into for-profit behavioral facilities, detaining patients until their insurance runs out and delivering expensive "treatments" such as ECT to further detain and bill insurance companies, Medicaid and Medicare.
References:
[1] https://www.sec.gov/Archives/edgar/data/1520697/000119312515069793/
d854534d10k.htm.
[2] "Ascent closing three centers for children," Arkansas Times, 19 Sept. 2018, https://www.arktimes.com/ArkansasBlog/archives/2018/09/19/ascent-closing-three-centers-for-children.
[3] "Update: Children's behavioral health provider Ascent to close all Arkansas facilities," Arkansas Times, 2 Oct. 2018, https://www.arktimes.com/ArkansasBlog/archives/2018/10/02/childrens-mental-health-provider-ascent-to-close-all-arkansas-facilities.
[4] Ibid.
[5] http://www.wmcactionnews5.com/story/35647605/6-year-old-found-dead-on-day-care-bus/.
[6] "Arkansas lawmaker to retire from Ascent child care; boy died in hot van during his tenure," Arkansas online, 12 Aug. 2017, http://www.arkansasonline.com/news/2017/aug/12/lawmaker-to-retire-from-ascent-child-ca-1/.
[7]  "Another inquiry for Ascent, this one on Medicaid billings," Arkansas Times, 17 June 2017, https://www.arktimes.com/ArkansasBlog/archives/2017/06/17/another-inquiry-for-ascent-this-one-on-medicaid-billings.
[8] Acadia Healthcare, Investor Presentation, 2015, p. 13.
[9] https://www.businesswire.com/news/home/20180221006190/en/Acadia-Healthcare-Reports-Fourth-Quarter-Revenue-724.5.
[10] "Family sues West Memphis day care for $135 million after 5-year-old died in hot van," News 3, 20 July 2017, http://wreg.com/2017/07/20/family-sues-west-memphis-day-care-for-135-million-after-5-year-old-died-in-hot-van/.
[11] "NLR Childcare Center Under Investigation After Child Found Unattended," Fox 16, 1 Aug. 2017, https://www.fox16.com/news/local-news/nlr-childcare-center-under-investigation-after-child-found-unattended/780771831.
[12] Ibid.
[13] https://www.timesfreepress.com/news/breakingnews/story/2018/sep/11/erlanger-expands-north-carolina/478823/.
[14] Ronnie Shows, "Dear GOP: Eliminate Waste And Fraud To Help Pay For Healthcare Bill," The Daily Caller, 29 June 2017, http://dailycaller.com/2017/06/29/dear-gop-eliminate-waste-and-fraud-to-help-pay-for-healthcare-bill/.
[15] Arthur Martin, "Psychiatrists accept kickbacks as a reward for referring rich patients suffering from addictions to top clinics," Daily Mail UK, 3 Jun. 2018, http://www.dailymail.co.uk/news/article-5801817/Psychiatrists-accept-kickbacks-reward-referring-rich-patients-clinics.html; Michael Sandler, "Acadia buys London-based Priory" Modern Healthcare, 4 Jan. 2016, http://www.modernhealthcare.com/article/20160104/NEWS/160109986.
[16] Nick Craven, "Troubling truth at rehab clinic to the stars including Kate Moss as probe reveals claims over understaffing and 'unacceptable' behaviour by workers," The Daily Mail, 17 Feb. 2018, http://www.dailymail.co.uk/news/article-5404311/Rehab-clinic-probe-reveals-claims-understaffing.html.
[17] "UHS'S DOJ settlement fund swells to $43 million," Modern Healthcare, 25 Jul. 2018, http://www.modernhealthcare.com/article/20180725/NEWS/180729940/uhs-doj-settlement-fund-swells-to-43-million.
[18] "Child punched by staff member at treatment center, state investigation alleges," The Greenville News  1 Oct. 2018, https://www.greenvilleonline.com/story/news/local/south-carolina/2018/10/01/staff-member-punched-child-treatment-center-dhec-palmetto-pee-dee-behavioral-health/1221935002/.
[19] http://www.psychsearch.net/wp-content/uploads/MEIER-vs.-UNIVERSAL-HEALTH-SERVICES-INC.-Copy.pdf.
[20] https://www.behavioral.net/news-item/management/uhs-opens-facilities-washington-and-florida.
[21] http://www.modernhealthcare.com/article/20180801/NEWS/180809986.
[22] Draper B, Luscombe G. Quantification of factors contributing to length of stay in an acute psychogeriatric ward. International Journal of Geriatric Psychiatry 1998; 13:1–7.