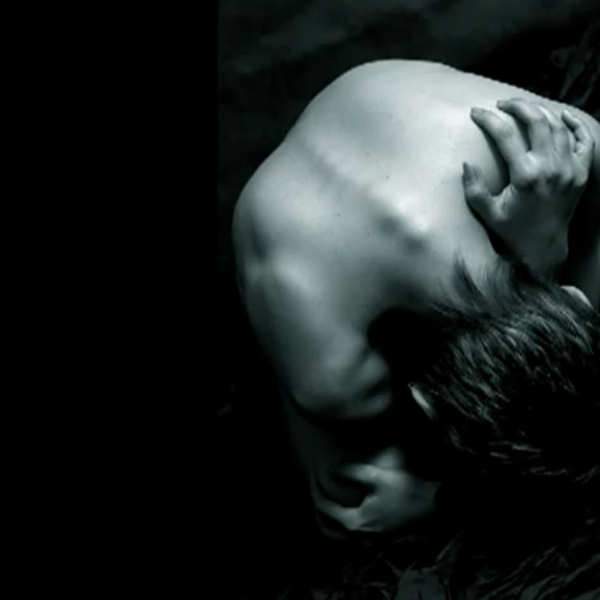 "The pattern of conduct described by the report paints a picture of greed and raises serious questions about patient safety." — Senator Charles Grassley, (R-IA), head of the Senate Judiciary Committee
Senators Call for DOJ & Health Dept. Resolution
By CCHR International
The Mental Health Industry Watchdog
December 20, 2016
Within less than two weeks of a BuzzFeed News exposé alleging abuse and potential fraud in America's largest psychiatric hospital chain, Universal Health Services (UHS), stocks have fallen 16% or $1.9 billion.[1] In response to the BuzzFeed News exposé, Senator Charles Grassley (R-IA), head of the Senate Judiciary Committee, wrote to the Federal Health and Human Services giving it a December 23rd deadline to report what steps are being taken to investigate UHS. Senator Grassley said, "The pattern of conduct described by the report paints a picture of greed and raises serious questions about patient safety."[2]
According to a follow up piece from BuzzFeed News, stock analysts from Raymond James brokerage firm said that Senator Charles Grassley writing to the Department of Health and Human Services about UHS provided "an escalation in events surrounding last week's BuzzFeed article" that "takes the political risk to a new level."[3] This is because Health and Human Services oversees the Medicare and Medicaid programs utilized by UHS, and 26 of its psychiatric facilities are already under federal investigations for potential billing fraud.
Mental health rights watchdog, Citizens Commission on Human Rights International (CCHR), said there is a vital need for Federal authorities to quickly respond to letters from Senator Grassley (R-IA), Sen. Elizabeth Warren (D-MA), and Rep. Joe Kennedy, III's (D-MA) supporting a federal investigation into allegations raised on UHS.[4]
CCHR is also recommending reforms to policy makers that could help prevent or detect potential fraud and abuse in the future after filing more than 2,800 complaints regarding the psych hospital chain in the past 18 months.
In response to the BuzzFeed story, Senator Warren also stated: "The Department of Justice must put an end to these shameful practices for the safety of patients" across the country.
Changes Needed
CCHR is calling on the Federal and state governments to investigate the for-profit mental health industry in general because of increasing allegations that "profit" has become a priority over patient care. A series of reforms to help detect abuse and potential fraud is being proposed by CCHR, including an extensive report system required by for-profit psychiatric facilities receiving government funds. This would include details of the number of patients admitted as voluntary patients and, once admitted, converted into involuntary patients until their insurance coverage had expired, as well as the types of treatment billed and outcomes. "In this way, the system would be held accountable for the taxpayer funds given it," Jan Eastgate, international president of CCHR said. "We want to ensure patients are protected against being held captive in psychiatric facilities to milk their insurance and to also see results for the millions of dollars expended on treatment in the for-profit psychiatric industry."
BuzzFeed's independent year-long investigation reported that "scores of employees from at least a dozen UHS hospitals said those facilities tried to keep beds filled even at the expense of the safety of their staff or the rights of the patients they were locking up." Further, "Current and former employees from at least 10 UHS hospitals in nine states said they were under pressure to fill beds by almost any method—which sometimes meant exaggerating people's symptoms or twisting their words to make them seem suicidal—and to hold them until their insurance payments ran out." In its statement to BuzzFeed, UHS said, "Decisions regarding admission are made by an attending psychiatrist in consultation with members of the clinical treatment team."[5]
Concerns about psychiatrists affiliated with UHS were also the subject of the 2,867 official complaints CCHR has filed since June 2015 with Federal and state health and law enforcement agencies. CCHR found that dozens of psychiatrists were top state prescribers of psychotropic drugs and billed Medicare Part D millions of dollars for such prescriptions.
One whistleblower attorney firm also pointed out: "It can be equally difficult for patients who have been abused by healthcare companies to be heard, or to get the justice they deserve. It is all too easy for a hospital facing fraud and abuse allegations to be dismissive of patients with documented mental health challenges." It cited CCHR's 2,800 reports filed on UHS behavioral facilities with allegations raised by more than 20 whistleblowers and dozens of patient families "regarding fraud, waste, and abuse at various branches of the hospital."[6]
CCHR applauds both the BuzzFeed investigation and subsequent calls by Congresspersons to bring to account any injustices or abuse within the for-profit mental health industry. People can also report any concerns they have by filling out the form here.
References:
[1] http://finance.yahoo.com/quote/UHS?ltr=1, accessed 19 Dec 2016 (Stock value on 12/6/2016 before BuzzFeed News article was released was $126.37.  By the time the stock market closed on Monday the 19th, it was valued at $106.64.  This is a $19.73 loss, multiplied by 96,950,586 outstanding shares is worth $ 1,912,835,061.78)
[2] Rosalind Adams, "Lawmakers Sound Alarms on UHS Psychiatric Hospitals," BuzzFeed News, 9 Dec. 2016, https://www.buzzfeed.com/rosalindadams/lawmakers-sound-alarms-on-uhs-psychiatric-hospitals?utm_term=.hoDDblMYw#.pxBz71wxP.
[3] Matthew Zeitlin, "Hospital Giant UHS Has Lost $2.4 Billion In Value In A Week," BuzzFeed News, 14 Dec. 2016, https://www.buzzfeed.com/matthewzeitlin/healthcare-giant-uhs-has-lost-2-4-billion-in-value-in-a-week?utm_term=.gbwXAlyR3#.yyYqDRG5V; Rosalind Adams, "Intake," BuzzFeed News, 7 Dec. 2016, https://www.buzzfeed.com/rosalindadams/intake?utm_term=.fgZ69127n#.amO6aY3PL.
[4] Op. cit., Rosalind Adams, "Lawmakers Sound Alarms on UHS Psychiatric Hospitals," BuzzFeed News, 9 Dec. 2016.
[5] Op cit., Rosalind Adams, "Intake," BuzzFeed News, 7 Dec. 2016.
[6] "UHS Accused of Fraud, Waste, and Abuse in Mental Healthcare Facilities," The Whistleblower Attorneys, 15 Dec 2016, https://www.whistleblowerattorneys.com/blog/uhs-fraud-waste-abuse-mental-healthcare/.