Detroit mother Maryanne Godboldo made international headlines when she refused to administer a dangerous psychiatric drug to her daughter, resulting in Child Protective Services (CPS) assaulting her civil and human rights to the extent that many could not believe this could occur in America.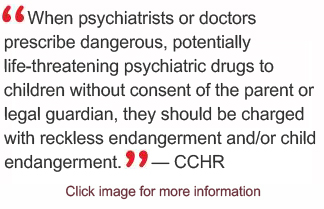 The truth is any parent could be targeted by the mental health system via CPS and lose their rights as a parent. The following timeline of events show the facts leading to the illegal seizure and drugging of Maryanne Godboldo's daughter.
Maryanne Godboldo is a former dance teacher who had never had any encounters with the law in her life. In fact, she never even had a parking ticket.
•   Maryanne's daughter, Ariana, was born with a defective leg which had to be amputated below the knee. Other than this, Ariana was a normal, happy child. Maryanne schooled Ariana at home.
•    Under Maryanne's guidance, Ariana flourished despite her physical disability: She swam, rode horseback, did well in reading and spelling, she took dance classes and piano lessons and sang in the Church choir since the age of five.
2009
•    At age 11, Ariana wanted to start attending public school. She was required to catch up on her immunizations before she could attend.
•    Ariana exhibited severe behavioral changes (a severe adverse reaction) date coincident with the immunizations she received.
2010
•    Maryanne realized the vaccines had appeared to radically change Ariana's behavior, so she sought help from The New Oakland Center, which provides, among other things, mental health treatment for children. She was told vaccines were not the issue (despite evidence that vaccines can cause behavioral changes).
•    On February 17, 2010, the Center's psychiatrist  Daniel Zak conducted a mental health assessment on Ariana and prescribed the antipsychotic Risperdal.
•    Three months later, Maryanne had the wisdom to obtain a consent form as Ariana's parent, stipulating that she could discontinue giving her daughter the Risperdal at any time.
•    Drug regulatory agency warnings on Risperdal include five warnings of it causing death, in addition to causing high blood sugar, weight gain, diabetes, high cholesterol and withdrawal reactions. According to drug regulatory agencies, Risperdal is a potentially dangerous, even lethal drug.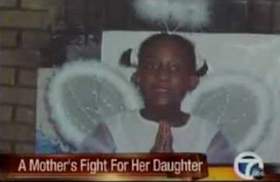 •    Ariana took Risperdal for several months.
•    Ariana's condition worsened from the Risperdal.
•    Given that the consent form that Maryanne had signed for Ariana (as her parent) at the Children's Center gave her the right to discontinue Risperdal at any time, and observing that the drug was worsening Ariana's behavior, Maryanne consulted another doctor. In coordination with that doctor, she began the long process of carefully weaning her daughter off the drug. Ariana also received chelation therapy which "helped immensely," according to Maryanne.
•    In November 2010, Ariana was diagnosed by a pediatrician with encephalitis (swelling of the brain) caused by the immunizations (vaccines).
•    Upon discovering that Maryanne had weaned her daughter off the drug, according to the Detroit News (4/22/11), "at least four sources, including the Children's Center," and New Oakland Center reported Maryanne to county social services for medical neglect.
•    Another source, the Michigan Citizen (8/21/11), stated that "therapists and child psychologists" were among those that reported Maryanne to social services.
•    On approximately March 10, 2011, social services demanded that Maryanne adhere to the Center's plan to continue the Risperdal. Knowing the potentially life-threatening risks to her daughter, Maryanne refused.
•    On March 24, 2011, social services, accompanied by the Detroit Police and an illegal order, forcibly entered Maryanne's home to remove Ariana, citing Maryanne's refusal to give her Risperdal.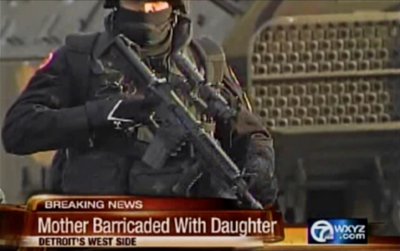 Timeline of Events on the Day of the 10-Hour Standoff with Police:
4:10 pm – Maryanne was cooking dinner when she heard a knock on the door.
4:11 pm – Maryanne opened the door to the Detroit Police who announced they have an order to remove her daughter.
4:12 pm – She demanded to see the order they claimed to possess.
4:17 pm – Police did not produce the "order" and she closed the door.
4:19 pm – Police knocked, she opened the door a second time and they still did not show the "order." She again closed the door.
4:21pm – Police banged on the door and Ariana cried in fear of constant loud noise. Maryanne yelled out, "Please go away, you are upsetting my daughter."
4:27 pm – Police used a crow bar to break into the home, gaining entry into the first door into her home. She shielded herself and her daughter in the home as police illegally entered her home without a proper warrant or order from a judge.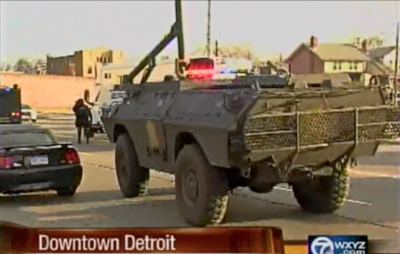 •    A 10-hour standoff ensued between Maryanne and the Detroit Police's "Special Response Team."
•    Maryanne made phone calls to the leaders of the Detroit community to help her in the effort to save her child.
•    On March 25, 2011, in the early morning hours, Maryanne agreed to turn over her daughter only after the police and CPS assured her that Ariana would be placed in the custody of Maryanne's sister, Penny Godboldo and would NOT be drugged. This was the agreement between Maryanne, the police and CPS.
•    Social services lied to Maryanne: They placed Ariana at the Hawthorn Center, a state-run juvenile psychiatric facility.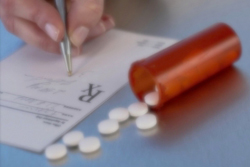 •    At Hawthorn, psychiatrist George Mellos prescribed Ariana a powerful antipsychotic drug despite the fact he did not have her medical records nor the consent of her mother, Maryanne.
Risperdal:  Drug regulatory agencies have issued 14 warnings that RISPERDAL, an antipsychotic drug, can cause death, high blood sugar, weight gain, diabetes, high cholesterol and withdrawal reactions.
Documented side effects include agitation, anxiety, seizures, weight gain, restlessness, confusion, difficulty breathing and irregular pulse.
The U.S. FDA's MedWatch program has received 12,883 reports of adverse Risperdal reactions, including 532 cases of death, 467 case of diabetes, 443 suicides, 408 instances of psychotic disorder, 370 reports of aggression and 364 cases of neuroleptic malignant syndrome (a life-threatening neurological condition).
•    Psychiatrist George Mellos and the medical staff at Hawthorn did not consult with Ariana's other health care providers or acquire her medical records from them prior to again prescribing her Risperdal. They did not bother to find out that her mother had spent months carefully weaning her daughter off this drug under medical supervision.
•    It took Ariana's family two days to find out where she'd been taken.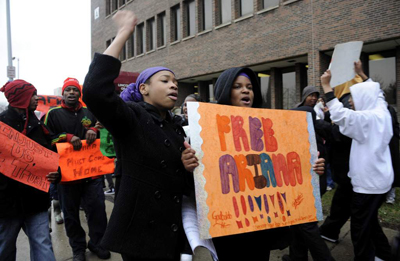 •    Ariana was so drugged that she was drooling and despondent when attorney Allison Folmar arrived with a court order to cease the Risperdal.
•    Maryanne was jailed following the standoff. She was released on bond five days later.
•    The judge later dismissed the criminal charges against Maryanne declaring that the order was not valid.
•    Ariana was released from Hawthorn on May 8, 2011 and placed into the custody of her aunt.
•    On August 29, 2011, all eight felony counts against Maryanne were dropped on the basis that the court order was bogus.
•    On September 29, 2011, a Wayne County Family Court Judge ordered Ariana be returned to her mother.
•    In December 2011, all child neglect charges against Maryanne were dismissed.
Read more on Maryanne's story here: "What Modern Day Heroes Look Like—Detroit Mother Maryanne Godboldo & Attorney Allison Folmar"