by Kelly Patricia O'Meara – December 18, 2012
Sign the Petition for Federal Investigation into relationship between school shootings and psychiatric drugs.
In the coming days, as a nation, we will respectfully bow our heads for those brief moments of silence in remembrance of the victims of Newtown, Ct. Then, with the same outrage expressed at the murderous act, the nation must rise up and demand a sweeping investigation behind all the possible causes, including the mental health system itself.
According to news reports, the Sandy Hook shooter, Adam Lanza, was a product of the mental health system and had been taking "medication" since the age of ten and reportedly seeing a psychiatrist from at least the age of 15. Lanza's mother reportedly told friends that Lanza "was getting worse" and "she was having trouble reaching him." The questions that need to be answered is when did Adam Lanza first receive mental health treatment, what diagnoses did he receive and what drugs had he been prescribed over his short life.
The larger question is how many times does this senseless scenario have to play out before lawmakers finally acknowledge that the supporting data already exist and, to date, has repeatedly and deliberately been ignored. Between 1998 and 2012, fourteen school shootings occurred, taking the lives of 58 and wounding 109. All fourteen of those shooters were taking or withdrawing from a psychiatric drug and seven of them had been under the "care" of a psychiatrist or psychologist.
In other mass shootings, such as James Holmes, the suspected perpetrator of the July 20, 2012 mass shooting at a movie theatre in Aurora, Colorado, it is known that Holmes was seeing psychiatrist Lynne Fenton, yet no mention has been made of what psychiatric drugs he had been prescribed.
The majority of these shooters had been prescribed psychiatric mind-altering drugs that had not been approved by the Food and Drug Administration, FDA, for treatment of children under the age of 18. Yet, antidepressants are at the top of the list of drugs indicted in these shootings, including Prozac, Trazodone, Effexor, Celexa and Luvox, to name a few.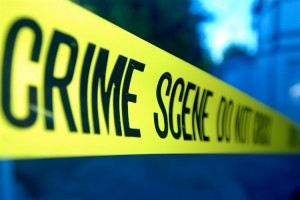 And, a recent study reviewing the FDA's adverse drug event data reveals that "the data provide new evidence that acts of violence towards others are a genuine and serious adverse drug event that is associated with a relatively small group of drugs. Varenicline, which increases the availability of dopamine, and serotonin reuptake inhibitors were the most strongly and consistently implicated drugs." In other words, antidepressants are the consistently implicated drugs.
There is no question that psychiatric drugs cause violence as 22 international drug regulatory warnings have been issued on psychiatric drugs citing effects such as mania, hostility, violence and even homicidal ideation.  Dozens of high profile shootings/killings have been tied to psychiatric drug use, yet there has been no federal investigation into the link between psychiatric drugs and acts of senseless violence.
Each of these psychiatric drug "treatments" carry the FDA's Black-box warning, the federal agency's most serious warning, which reads in part: "Antidepressants increased the risk of suicidal thinking and behavior (suicidality) in short-term studies in children and adolescents with Major Depressive Disorder (MDD) and other psychiatric disorders."  Despite the FDA's warning, these psychiatric drugs are prescribed to children between the ages of 12-17 at a rate of one in 25.
But the data gets much worse, and certainly it is information that is available to those who are in a position to effect the change that is way past necessary. For example, 11 percent of the U.S. population over the age of 12 is taking at least one antidepressant, nine out of ten children who visit a child psychiatrist leave with a prescription for a mind-altering drug and, even more outrageous, 1 in 70 preschoolers are taking a psychiatric drug. These are the same drugs name in the above study.
And these data only deal with the ever-increasing drugging of the nation's children.  It is a sad but true fact that while the U.S. comprises only five percent of the world's population, it consumes two-thirds of the world's use of psychiatric drugs.  The reason behind these insane numbers can be directly linked to the increased diagnosing of mental illness.
The truth is, without the diagnosis these psychiatric drugs cannot be prescribed. Even the muckety-mucks of psychiatry understand the detrimental power of the mental illness diagnoses. Dr. Allen J. Frances, a former chairman of the American Psychiatric Association's DSM-IV-R Task Force revealed in a recent op-ed that "new diagnoses in psychiatry are more dangerous than new drugs because they influence whether or not millions of people are placed on drugs…."
Today, the numbers of American's being diagnosed as mentally ill is skyrocketing. Each year $100 billion is spent on mental health in the U.S. and in 2006, alone, psychiatric disorders cost 200 percent more than general medical care. And, the pharmaceutical industry isn't shy about cashing in on the diagnosing, racking up $150 billion dollars in sales of mind-altering psychiatric drugs in 2009 – half of all prescription sales in the U.S.
There is no shortage of data to support the connection between psychiatric drugs and violence. What is missing is a serious discussion about the effect the mental health industry is having on the national well-being. More than a decade ago, a few insightful lawmakers in New York understood the growing problem and introduced what can only be described as groundbreaking legislation.
New York Senate Bill 1784, introduced in 2001 by then Senator Owen H. Johnson, would require law enforcement agencies in New York to collect data on certain violent crimes and what, if any, psychiatric drugs the offender may have been on during the commission of the crime.
The bill's authors had done their homework and based the need for the legislation on research "which has been published in peer reviewed publications such as the American Journal of Psychiatry, the Journal of the American Academy of Child and Adolescent Psychiatry and the Journal of Forensic Science, has shown, among other things that: certain drugs can induce mania, some patients on psychotropic drugs have an increase in suicidal thoughts and/or violent behavior, self-injurious ideation or behavior is intensified, users of certain drugs can become aggressive or suffer hallucinations and/or suicidal thoughts and certain drugs can produce an acute psychotic reaction."
Although this bill did not make it out of committee, no part of the information provided in it, or the call for swift action, has changed. If anything, these legislators were ahead of their time. But with more than a decade of increasing violent acts associated with psychiatric drugs, there is no better time to take action.
Short of a serious investigation into the ever-increasing diagnosing of mental illness and the connection between psychiatric drugs and violence, the nation will continue to relive the tragic events of Newtown…Aurora, Co, Columbine, Co, and dozens more over the past decade, and those who are in the position to effect change and fail to do so should hang their head in shame.
Kelly Patricia O'Meara is an award winning investigative reporter for the Washington Times, Insight Magazine, penning dozens of articles exposing the fraud of psychiatric diagnosis and the dangers of the psychiatric drugs – including her ground-breaking 1999 cover story, Guns & Doses, exposing the link between psychiatric drugs and acts of senseless violence.  She is also the author of the highly acclaimed book, Psyched Out: How Psychiatry Sells Mental Illness and Pushes Pills that Kill.  Prior to working as an investigative journalist, O'Meara spent sixteen years on Capitol Hill as a congressional staffer to four Members of Congress. She holds a B.S. in Political Science from the University of Maryland.