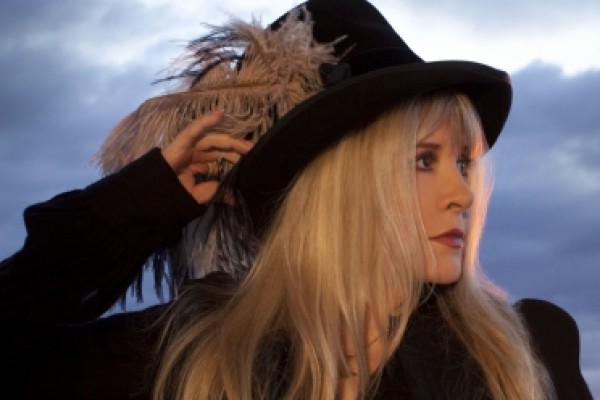 Stevie Nicks opens up about the psychiatrist she blames for ruining her chances of having a family
Daily Mail – September 17, 2013
She was as famous for her drugs battle and rock and roll lifestyle as for her distinctive voice during the height of her fame with Fleetwood Mac.

And as Stevie Nicks returns on tour with the band, she reveals that she holds a 20-year grudge against the psychiatrist she claims prevented her from marrying and having children when he treated her for over eight years in her thirties.
The 65-year-old star accused her psychiatrist of being a gossip-hungry groupie who fed her high doses of valium to keep her coming back.
Miss Nicks became addicted to cocaine for 10 years but following her treatment at the Betty Ford clinic in America in the 1980s she then started seeing a psychiatrist.

She said: 'When I came out of Betty Ford I was in great shape and then I went to see the psychiatrist that everybody was seeing at that point and I think he was just a groupie.
'He just wanted to put me on something that would bring me into his office whenever I was in town, once a week for an hour, so he could get all the scoop on what was going on in the rock and roll world.'
The star has been married once – to her best friend's widower Kim Anderson after his wife, Robin, died from Leukaemia, however the couple split after eight months and she has not re-married.

The singer, who once had a brief relationship with band mate Mick Fleetwood, said she blames the doctor for her lack of a family.

Speaking on the Radio 4 Woman's Hour programme, she said: 'I say to people I've chosen not to have a boyfriend, I've chosen not to have kids, I've chosen to be an artist and follow my muse and all that and blah blah blah.
'But during those eight years, that was late thirties to 45, who knows what might have happened during those eight years? I might have met someone, I might have even had a baby.
'So I will go to my grave angry at that man [the doctor] for that, because he took eight years of the prime of my life away.' Read the rest of the article here:
Also read My Favorite Mistake by Stevie Nicks,
published May 1, 2011
by Stevie Nicks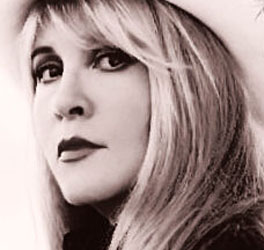 "The biggest mistake I ever made was giving in to my friends and going to see a psychiatrist. It was in the mid-1980s, and I had just gotten out of Betty Ford. I was feeling buoyant and saved and fantastic. But everyone said, "We're sure you're going to start using again. You should go to a psychiatrist." Finally, I said, "All right!" and went. What this man said was: "In order to keep you off cocaine we should put you on the drug that we're using a lot these days called Klonopin." Stupidly, I said, "All right." And the next eight years of my life were destroyed."
Klonopin is in the Valium family, but Valium is fuzzy and Klonopin is insidious because it's so subtle that you can hardly tell you took it. I got through 1986 and 1987. Thank God I'd already written the words for my record The Other Side of the Mirror. But what started happening was that if I didn't take it, my hands started to shake. I felt like I had a neurological disease or Parkinson's. I started not being able to get to Lindsey Buckingham's house on time, and I would get there and everybody was drinking, so I'd have a glass of wine. Don't mix tranquilizers and wine. Then I'd sing horrific parts on his songs, and he would take the parts off. I was hardly on Tango of the Night, which I happen to love.
The next six years were terrible. Looking back on it, I think this therapist was basically a groupie. He loved hearing stories of rock and roll and he started upping my dose. He watched me go from a beautiful, 125-pound, newly sober woman who had the world at her feet to a 170-pound woman who had the lights go out in her eyes.
Finally, in 1993, I'd had enough. I said, "Take me to a hospital." I went in for 47 days, and it made Betty Ford look like a cakewalk. My hair turned gray and my skin molted. I could hardly walk. You can detox off heroin in 12 days. Coke is just a mental detox. But tranquilizers—they are dangerous. I was terrified to leave, and I came away knowing that that would never happen to me again.
I learned so much in that hospital. I wrote the whole time I was there, stuff that I consider to be some of my best writing ever. I learned that I could have fun and laugh and cry with amazing people and not be on drugs. I learned that I could live my life and still be beautiful and fun and still go to parties and not even have to have a glass of wine. I never went to therapy again after that—why would I?
http://www.newsweek.com/2011/05/01/my-favorite-mistake-stevie-nicks.html