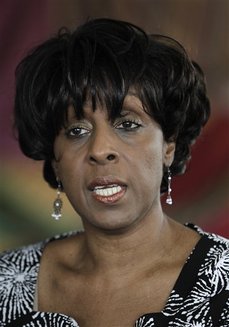 Frustration over her physically impaired daughter's medical care led Maryanne Godboldo to lash out at what she considered state interference and into a 12-hour standoff when Detroit police came to take the girl away.
When it ended, the unemployed mother was in handcuffs; her daughter placed in a psychiatric hospital for children.
Godboldo now is locked in a bitter battle with Michigan's Department of Human Services over her right to determine whether the girl should continue taking the anti-psychotic drug Risperdal and the government's responsibility to look after the child's welfare.