Livingston Daily
By Gina Damron
May 8, 2011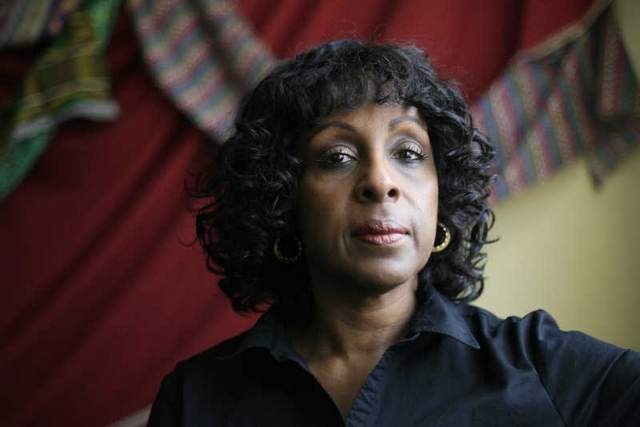 Maryanne Godboldo's supporters will gather today for a reunion party at Hartford Memorial Baptist Church in Detroit.
They're celebrating the fact that Godboldo's 13-year-old daughter — at the center of a struggle between her parents and the state over her medical care — was released Friday from a medical facility in Northville into her aunt's care.
Godboldo, who has garnered significant community support, says she has the right to determine her daughter's care and had been weaning her off a prescribed psychotropic drug in favor of holistic treatments.
But in an order to take the child into protective custody in March, Child Protective Services accused Godboldo of being in denial about her daughter's mental health.
The state also accused her of neglecting the girl by not giving her the psychotropic drug.
With police assistance, state workers came to take the girl, but Godboldo has said she wasn't going to allow that.
She is accused of firing a gun, triggering an hours-long standoff, and is facing criminal charges.
Last month, authorities determined there was no emergency need for the girl to be medicated.
On the order of a Wayne County juvenile court judge, doctors for the family and of a facility where the girl was taken after the standoff have come up with a treatment plan that can be implemented now that the girl is in family custody.
The trial in the case is set to begin in June.
"We still have a long way to go," read an e-mail Saturday from the Justice 4 Maryanne Action Committee. But now that the girl is back with family, "we have much cause to celebrate."
A love of dance
Godboldo, 56, said she and the girl's father, Mubarak Hakim, met at a Detroit restaurant in the 1990s. Hakim, she said, was a jazz musician.
The two began to date and, in 1998, they had a baby girl.
"It was wonderful," Godboldo said. "It was absolutely delightful."
The girl's right leg had to be amputated below the knee when she was 3 days old, but Godboldo said her daughter became athletic, frequented social occasions with her aunt and loved to dance.
She got that from her mom.
Godboldo was a young girl when she and her sister, Penny, started taking dance classes on Saturdays. They learned ballet, modern dance and tap.
Godboldo said she grew up on the city's west side, born to parents who moved to Detroit from the South. She was the youngest girl and 11th in a line of 12 children.
In the early 1980s, Godboldo and her sister went to New York to study dance. Godboldo later went back to pursue dance and landed with a jazz dance company. Her father died in the late '80s and, in 1993, she came home to take care of her mother. But dance was always within reach, and her sister hooked her back in. The art has been a release for Godboldo.
"It's relaxing," she said. "It rejuvenates you."
A treatment plan
Dr. Margaret Betts, the family's physician and friend, said Godboldo's daughter used to be active — she danced, was in choir, took horseback riding lessons.
But a series of immunizations in 2009, Godboldo has said, changed her.
Now she seems shy, Betts said.
According to the order to take the girl, she was diagnosed with an unspecified psychosis and was placed on medication.
In a petition filed by CPS, allegations were made that the girl became aggressive after Godboldo stopped the medication, and her behavior was unpredictable.
Betts, who believes in alternative medicine, questioned the original diagnosis and said more tests will be done.
The new treatment plan includes resuming an alternative regimen, while consulting with a psychiatrist, neurologist and other medical specialists.
Betts said alternative medicine may not work for everyone, but "it should be the starting point for most."
According to the National Center for Complementary and Alternative Medicine, a 2008 survey of Americans showed that in 2007, more than 38% of adults and nearly 12% of children were using some form of complementary and alternative medicine.
The organization is a federal government agency for scientific research on complementary and alternative medicine, which the agency defines as "a group of diverse medical and health care systems, practices and products that are not generally considered part of conventional medicine."
According to the survey, some diseases or conditions for which complementary or alternative medicine were used most frequently included back or neck pain, colds, anxiety or stress, Attention Deficit Hyperactivity Disorder and insomnia.
Betts said parents have the right to determine what is best for their children.
"As guardian and parent, that is our responsibility," she said. "No one knows you better."
Read article here: http://www.livingstondaily.com/article/C4/20110508/NEWS01/105080569/Maryanne-Godboldo-s-daughter-released-parents-state-wrangle-over-her-medical-care?odyssey=nav|head
For more information on alternatives, click here: https://www.cchrint.org/alternatives/