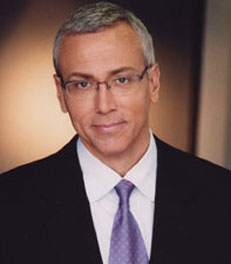 (NaturalNews) Radio personality Dr. Drew Pinsky once touted GlaxoSmithKline PLC's antidepressant Wellbutrin as one of a few such medications he prescribed to patients suffering from depression because it "may enhance or at least not suppress sexual arousal" as much as other antidepressants.
What he didn't tell listeners during that 1999 endorsement; however, was that two months earlier Dr. Pinsky – who rose to fame as "Dr. Drew," co-hosting a popular radio sex-advice show, "Loveline" – received the second of two payments from GSK for a total of $275,000 for "services for Wellbutrin," The Wall Street Journal reported.
The paper said the payments were made to Pinsky via a communications firm that worked for GSK, according to revelations in an attachment to a complaint filed by the U.S. government in October 2011 in a Massachusetts federal court. The documents were disclosed in early July after the Justice Department announced a $3 billion criminal and civil settlement with GSK over illegal medication marketing, among other things.