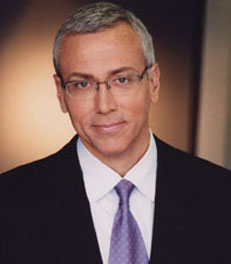 (NaturalNews) Radio personality Dr. Drew Pinsky once touted GlaxoSmithKline PLC's antidepressant Wellbutrin as one of a few such medications he prescribed to patients suffering from depression because it "may enhance or at least not suppress sexual arousal" as much as other antidepressants.
What he didn't tell listeners during that 1999 endorsement; however, was that two months earlier Dr. Pinsky – who rose to fame as "Dr. Drew," co-hosting a popular radio sex-advice show, "Loveline" – received the second of two payments from GSK for a total of $275,000 for "services for Wellbutrin," The Wall Street Journal reported.
The paper said the payments were made to Pinsky via a communications firm that worked for GSK, according to revelations in an attachment to a complaint filed by the U.S. government in October 2011 in a Massachusetts federal court. The documents were disclosed in early July after the Justice Department announced a $3 billion criminal and civil settlement with GSK over illegal medication marketing, among other things.
In an email response to an inquiry about the payments by the Journal, Pinsky said: "In the late '90s I was hired to participate in a two-year initiative discussing intimacy and depression which was funded by an educational grant by Glaxo Wellcome," one of the pharmaceutical firms that eventually merged into GlaxoSmithKline.
Pinsky added that the campaign he was involved with "included town hall meetings, writings and multimedia activities in conjunction with [a] patient advocacy group."
"My comments were consistent with my clinical experience," he concluded, according to the paper.
Revelations stem from Big Pharma fraud settlement
According to published reports, GSK pleaded guilty to promoting popular antidepressants Paxil and Wellbutrin for uses that had not been approved by U.S. drug licensing officials at the Food and Drug Administration.
In its original complaint, the federal government said GSK improperly promoted Paxil as safe for children and adolescents, though the FDA had never given its okay for such patients, and the company's own clinical trials raised red flags over increased suicide risk concerns.
Federal prosecutors alleged that GSK promoted Wellbutrin for improper uses as well, which included treatment of attention deficit disorder, bipolar disorder, obesity, sexual dysfunction and anxiety, though it was never shown to have been safe or effective for such uses, The Associated Press reported.
The government's complaint came on the heels of a nine-year investigation of GSK's marketing practices, which led to the huge settlement.
As the Journal noted, physicians can prescribe medications as they deem appropriate, but it's illegal for companies to promote a drug for any uses not approved by the Food and Drug Administration – a practice that's known as "off-label" marketing.
In the case of Dr. Drew and Wellbutrin, the drug's prescribing label says nothing about it being "less inhibiting of sexual libido than other antidepressants," WSJ reported.
In an email to the paper earlier this month, GSK refused to answer questions about the company's financial ties to Pinsky or any other physicians.
Taken out of context?
"The complaint to which you refer concerns events in 1999, 13 years ago. It does not reflect what would be allowed in GSK today," a company spokesperson told the paper.
"The government has made many allegations and legal conclusions concerning Wellbutrin that GSK disputes," the spokesperson continued. "GSK admits; however, that during the period from January 1999 to December 2003, there were some occasions in which certain GSK sales representatives, speakers, and consultants promoted its antidepressant Wellbutrin to physicians for uses which were not FDA-approved in violation of federal law."
Pinsky, the paper said, is only one doctor mentioned in the government's complaint. It also accuses other doctors of taking payments from GSK and improperly endorsing the company's drugs. One doctor received $2 million from GSK between 2001 and 2003.
That physician, James Pradko, "gave hundreds of talks to doctors and Glaxo sales reps about depression and frequently made 'off-label claims' about Wellbutrin's effectiveness against a number of conditions for which it isn't FDA-approved, including weight loss, chronic fatigue syndrome, erectile dysfunction and chemical dependencies," said WSJ.
In an telephone interview with the paper, Pradko said the U.S. government complaint takes the speeches he gave "very much out of context," adding he only ever spoke about treating depression and that his speeches "weren't meant to sell drugs, ever."
Sources: