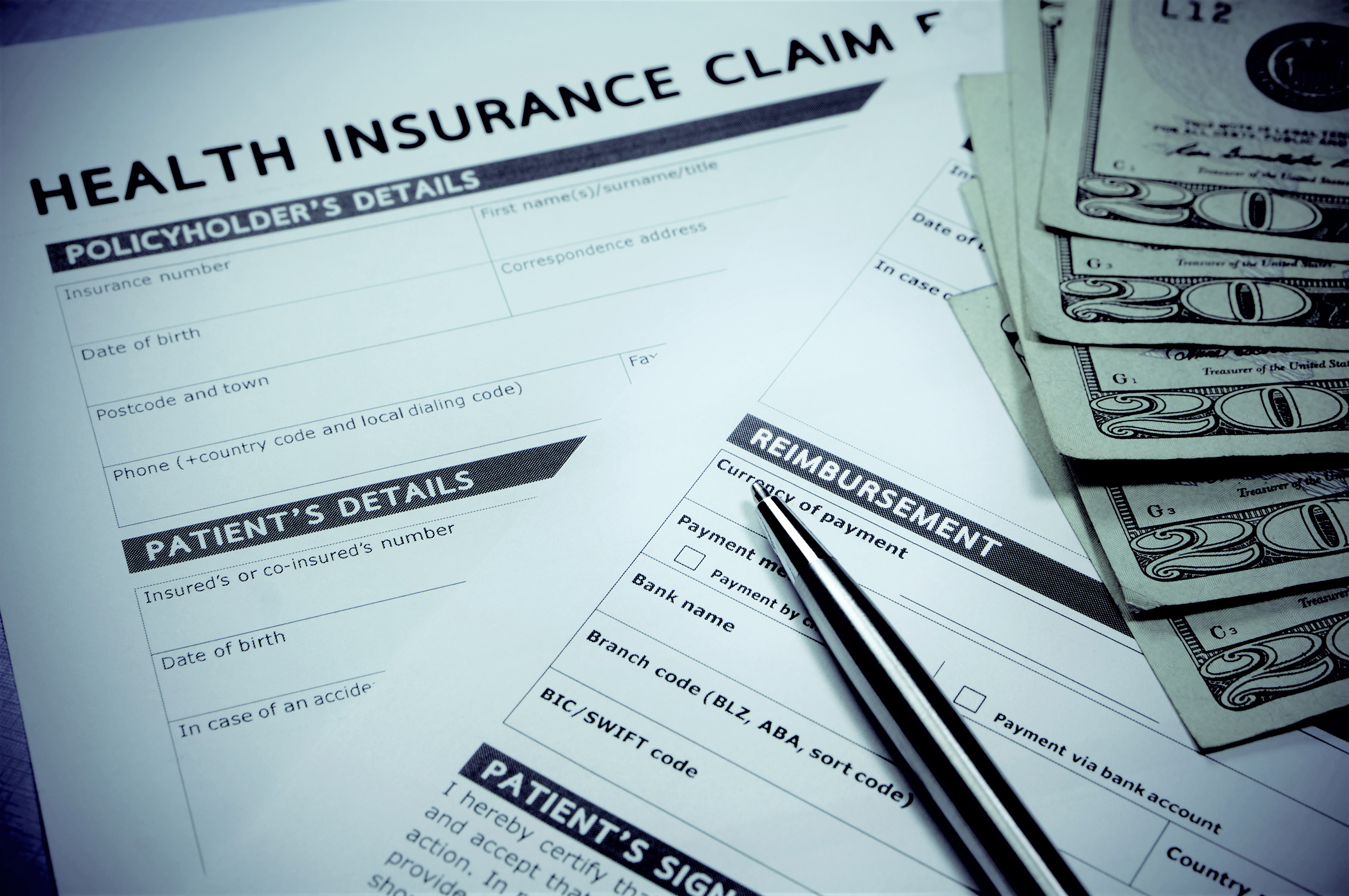 "Some [former patients] are alleging staff listened to phone calls and if there were trigger words like 'get me out' or 'attorney' phone access was shut off. And that was the only access to the outside world, because it is a lockdown unit." – Aaron Cash, Attorney
CCHR says the recent exposure of a psychiatrist falsely imprisoning patients, exemplifies how our mental health system allows psychiatrists to employ forced treatment and fraudulent billing practices
By Jan Eastgate
President CCHR International
August 2, 2023
Recent allegations that Arkansas psychiatrist Brian Hyatt imprisoned nearly 100 patients in the Northwest Medical Center's Behavioral Health Unit and forced treatment on them exemplify the systemic coercion and fraud that is found in today's mental health systems.[1] According to the Arkansas State Attorney General's office, Hyatt is accused of running an insurance scam and billing Medicaid at "the highest severity code on every patient," according to a search warrant affidavit.[2] This was while Hyatt also served as chairman of the Arkansas Medical Board.[3] Patients have accused the psychiatrist of keeping them locked in Northwest's behavioral unit so he could overbill insurance companies.[4]
Hyatt denies illegally detaining patients and defrauding Medicaid of hundreds of thousands of dollars, but as reported by Channel 5 News in Arkansas, a federal investigation found evidence that Hyatt had not even entered patients' rooms despite filing in-depth reports on their health into their medical records to justify the Medicaid payments.[5] The New York Post reported on video footage showing Hyatt touring hospital hallways without spending any time with patients.[6]
Under Hyatt's leadership, Northwest's behavioral unit bed numbers went from 25 to 75 and Medicaid and Medicare claims rocketed, earning the psychiatrist $1,367 a day, according to an affidavit from the Arkansas Attorney General.[7] From January 2019 through June 2022, Medicaid paid out more than $800,000 to Hyatt's unit.[8]
In a warrant affidavit, federal officials allege that between January 1, 2019, and May 2022, 99.95% of Hyatt's claims for Medicaid were for the highest level of patient severity — and therefore the highest reimbursement rate — without seeing those patients face-to-face. This is compared to only about 21% of doctors across the country billing Medicaid for the highest code.[9]
Concurrently, Hyatt also runs his own private practice, Pinnacle Premier Psychiatry.[10] Despite being under investigation by the Arkansas Attorney General and facing a federal law enforcement probe, a recent Daily Mail investigation revealed that Hyatt is still visiting his private clinic in the nearby city of Rogers.[11]
Northwest Medical Center houses the psychiatric services unit where Hyatt was the medical director since January 2018. His contract with the center was "abruptly terminated" in May 2022.[12] In April 2023, Northwest hospital agreed to repay $1.1 million to the state Medicaid program in a settlement agreement in which they denied any wrongdoing.[13] The settlement was the latest development in the Medicaid fraud investigation against Hyatt. The final sum of $1,112,631 was for 249 Medicaid claims that couldn't be justified by existing documentation, according to state Attorney General Tim Griffin.[14]
According to the Daily Mail, nearly 100 former patients of Northwest's behavioral health unit "are now filing lawsuits against wealthy 50-year-old Hyatt," which also includes Northwest Medical Center as a defendant. They start by saying: "This case arises from the concerted actions of the above-named defendants to prey on, coerce, abuse, and unlawfully hold patients… in order to fraudulently bill their private health insurance, Medicare, Medicaid, or other applicable insurance coverage for alleged care and treatment that was not provided."[15]
Attorney Aaron Cash, who is leading the fight against Hyatt and the Northwest Medical Center, told the Daily Mail that some of the former patients "are alleging staff listened to phone calls and if there were trigger words like 'get me out' or 'attorney' phone access was shut off. And that was the only access to the outside world, because it is a lockdown unit."[16]
Detainment for Profit
NBC News featured an interview with former Northwest behavioral unit patient William VanWhy, who last year was kept in the facility against his will and had to obtain a court order to secure his release. A sheriff's deputy had walked into the hospital with the order and escorted VanWhy safely out of the facility. According to court records, VanWhy's release had marked the second time in two months that a patient was released from Hyatt's unit only after a sheriff's deputy showed up with a court order.[17]
Even prior to this, Hyatt's billing practices had come under the scrutiny of the Arkansas Office of the Medicaid Inspector General (OMIG). In 2015, the office reviewed the medical records of beneficiaries under Hyatt's care and found 328 instances where the documentation didn't support the services billed. Hyatt refunded Medicaid $17,577 and submitted a corrective action plan.[18]
In August 2017, the OMIG once again audited Hyatt's Medicaid records for February of that year and found no documentation for certain services billed and that the services provided didn't meet the correct billing codes for the procedures. It required Hyatt to repay Medicaid $9,847.[19]
Despite this, in January 2018, Hyatt was appointed as the medical director of the behavioral unit inside Northwest Medical Center.[20]
Starting in 2019, Hyatt started serving as chairman of the Arkansas Medical Board until his resignation on May 16, 2023.[21]
In October 2018, the Citizens Commission on Human Rights filed a complaint against Hyatt with the federal Office of Inspector General, citing Medicare treatment billings from as far back as 2014 that were nearly four times higher than those of the average psychiatrist.
On February 24 of this year, Hyatt's Medicaid billing privileges were suspended.[22] Three months later, the Drug Enforcement Administration conducted a raid on Hyatt's premises over accusations of Medicaid fraud.[23]
The Daily Mail investigation detailed patient abuse while being falsely imprisoned. One Northwest behavioral unit victim was forcibly held for five days, and said, "They sent in four nurses, techs and they each grabbed my arms and my legs and held me down on my stomach and shot me up with a sedative."[24]
Another former patient, Clyde Hunnicutt, who used to be a law enforcement official, said, "Hyatt threatened to get me jailed if I didn't agree to be sedated and then have me brought back to him. In fact, I would rather have been in the county lock-up and stayed there. But in the end I agreed to the shot. It was horrible – I could hardly walk afterwards."[25]
The Northwest Medical Center's Behavioral Health Unit's use of coercion and forced treatment demonstrates how psychiatric facilities continue to employ these abusive practices despite admonishments from the World Health Organization and the United Nations. In 2021, the World Health Organization published its "Guidance on Community Mental Health Services: Promoting Person-Centered and Rights-Based Approaches" which condemned coercive psychiatric practices that are increasingly used, "despite the lack of evidence that they offer any benefits and the significant evidence that they lead to physical and psychological harm and even death."[26]
In 2022, the Annual Report of the UN High Commissioner for Human Rights found that "countries needed to scale up investment in rights-based mental health services, including services that were free from coercion, including forced admission and treatment."[27]
Even as far back as 2015, the UN Committee on the Rights of Persons with Disabilities called for the complete elimination of forced treatment practices, which include seclusion and various forms of physical, chemical, and mechanical restraints. The Committee's findings classified these practices as tantamount to torture, emphasizing the urgency of abolishing such harmful approaches to mental health care. The stories of those like William VanWhy and Clyde Hunnicutt underscore the importance of advocating for humane practices in the mental health field.[28]
The U.S. Bazelon Center for Mental Health Law warns that "the experience of forced treatment is traumatic and humiliating, often exacerbating a person's mental health condition."[29] A 2017 article in JAMA Psychiatry reported that involuntary hospitalization was associated with an increased risk of suicide both during and after hospitalization.[30]
Researcher Dr. Peter Gøtzsche determined: "It has never been shown that forced treatment does more good than harm, and it is highly likely that the opposite is true."[31] A 2014 study of 2,429 suicides showed that the closer the contact with psychiatric staff—which often involves forced treatment—the worse the outcome."[32] That treatment includes psychiatric drugs, which Dr. Gøtzsche and other researchers point out in a 2019 study, can cause akathisia—a terrifying restlessness—which predisposes the patient to "suicide, violence and homicide. Akathisia does not occur spontaneously, but is a harm caused by psychiatric drugs. Many types of psychiatric drugs, including antipsychotics, can cause suicide and violence via this mechanism…."[33]
Yet involuntary commitment (such as that at Northwest's behavioral unit) and forced treatment are pervasive. The rates of forced detainment vary depending on state laws. A 2019 study published in Psychiatric Services reported that in the U.S. between 2011 and 2018, involuntary psychiatric detentions increased three times faster than the population growth in those states for which involuntary commitment data was available. The largest increases were in Nevada (139.2%) and Indiana (102.7%) over an 8-year period and in Colorado (88.6%) over 6 years.[34] In North Carolina during the last decade, there's been a 91% increase in the use of involuntary commitment.[35]
Dr. Gøtzsche says: "The evidence we have tells us that forced treatment increases the harm done not only to patients but also to others. Violence breeds violence."[36]
All of this is evidence and substantiation for why governments need to follow World Health Organization guidelines to abolish coercive psychiatric practices.[37]
As Dr. Gøtzsche further points out: "Forced treatment in psychiatry cannot be defended, neither on ethical, legal or scientific grounds" because "It is a myth that psychiatrists need access to forced treatment."[38]
It's an abuse for which Dr. Hyatt and Northwest Medical Center's behavioral unit—indeed any psychiatric facility using coercive practices—should be held to account.
---
[1] "Top Arkansas psychiatrist accused of falsely imprisoning patients and Medicaid fraud," NBC News, 23 July 2023, https://www.nbcnews.com/news/top-arkansas-psychiatrist-accused-falsely-imprisoning-patients-medicai-rcna93430
[2] "Top Arkansas psychiatrist accused of falsely imprisoning patients and Medicaid fraud," NBC News, 23 July 2023, https://www.nbcnews.com/news/top-arkansas-psychiatrist-accused-falsely-imprisoning-patients-medicai-rcna93430
[3] Mark Friedman, "Records Show State Medical Board Failed to Act on Complaints Against Chairman Brian Hyatt," Arkansas Business News, 5 June 2023, https://www.arkansasbusiness.com/article/144722/records-show-state-medical-board-failed-to-act-on-complaints-against-chairman-brian-hyatt
[4] Greg Woodfield, "Exclusive: Psychiatrist Brian Hyatt used huge goons – including ex-NBA player – to bully patients into hospital stays 'so he could embezzle hundreds of thousands of dollars to fund his lavish lifestyle,'" Daily Mail, 31 July 2023, https://www.dailymail.co.uk/news/article-12345047/Psychiatrist-Brian-Hyatt-huge-goons-hospital-bully-NBA-player-Isaiah-Morris.html
[5] "Federal agents search office of Rogers psychiatrist," 5 News, 25-26 May 2023, https://www.5newsonline.com/article/news/crime/search-warrant-executed-rogers-psychiatrist-medicaid-fraud/527-9a31cf79-2669-4535-891c-668048739f51
[6] Lee Brown, "Top Arkansas psychiatrist accused of keeping patients against their will in huge Medicaid scam: 'Like a prison,'" New York Post, 24 July 2023, https://nypost.com/2023/07/24/psychiatrist-accused-of-keeping-patients-against-their-will/
[7] Melissa Koenig, "Eerie moment top Arkansas psychiatrist Dr. Brian Hyatt 'pretends to visit patients he had locked in hospital units' – as 26 victims claim he had them shut away for days or WEEKS as part of sick $800k Medicaid scam," Daily Mail, 24 July 2023, https://www.dailymail.co.uk/news/article-12330353/Arkansas-psychiatrist-held-patients-ran-insurance-scam.html
[8] Melissa Koenig, "Eerie moment top Arkansas psychiatrist Dr. Brian Hyatt 'pretends to visit patients he had locked in hospital units' – as 26 victims claim he had them shut away for days or WEEKS as part of sick $800k Medicaid scam," Daily Mail, 24 July 2023, https://www.dailymail.co.uk/news/article-12330353/Arkansas-psychiatrist-held-patients-ran-insurance-scam.html
[9] "Federal agents search office of Rogers psychiatrist," 5 News, 25-26 May 2023, https://www.5newsonline.com/article/news/crime/search-warrant-executed-rogers-psychiatrist-medicaid-fraud/527-9a31cf79-2669-4535-891c-668048739f51; Hunter Field, "Arkansas Medical Board chairman suspended from state Medicaid program," Arkansas Advocate, 28 Feb. 2023, https://arkansasadvocate.com/2023/02/28/arkansas-medical-board-chairman-suspended-from-state-medicaid-program/
[10] "Top Arkansas psychiatrist accused of falsely imprisoning patients and Medicaid fraud," NBC News, 23 July 2023, https://www.nbcnews.com/news/top-arkansas-psychiatrist-accused-falsely-imprisoning-patients-medicai-rcna93430
[11] Greg Woodfield, "Exclusive: Psychiatrist Brian Hyatt used huge goons – including ex-NBA player – to bully patients into hospital stays 'so he could embezzle hundreds of thousands of dollars to fund his lavish lifestyle,'" Daily Mail, 31 July 2023, https://www.dailymail.co.uk/news/article-12345047/Psychiatrist-Brian-Hyatt-huge-goons-hospital-bully-NBA-player-Isaiah-Morris.html
[12] "Hyatt gives up his seat on state Medical Board amid Medicaid billing questions," Arkansas Democrat Gazette, 27 May 2023, https://www.arkansasonline.com/news/2023/may/27/hyatt-gives-up-his-seat-on-state-medical-board/
[13] "Northwest Health to repay Arkansas $1 million in Medicaid settlement," Arkansas Advocate, https://arkansasadvocate.com/2023/04/28/northwest-health-to-repay-arkansas-1-million-in-medicaid-settlement/; "Former chairman resigns from Arkansas Medical Board facing scrutiny in state, federal probes," KUAR Public Radio, 26 May 2023, https://www.ualrpublicradio.org/local-regional-news/2023-05-26/former-chairman-resigns-from-arkansas-medical-board-facing-scrutiny-in-state-federal-probes
[14] "Northwest Health to repay Arkansas $1 million in Medicaid settlement," Arkansas Advocate, https://arkansasadvocate.com/2023/04/28/northwest-health-to-repay-arkansas-1-million-in-medicaid-settlement/; "Top Arkansas psychiatrist accused of falsely imprisoning patients and Medicaid fraud," NBC News, 23 July 2023, https://www.nbcnews.com/news/top-arkansas-psychiatrist-accused-falsely-imprisoning-patients-medicai-rcna93430
[15] Greg Woodfield, "Exclusive: Psychiatrist Brian Hyatt used huge goons – including ex-NBA player – to bully patients into hospital stays 'so he could embezzle hundreds of thousands of dollars to fund his lavish lifestyle,'" Daily Mail, 31 July 2023, https://www.dailymail.co.uk/news/article-12345047/Psychiatrist-Brian-Hyatt-huge-goons-hospital-bully-NBA-player-Isaiah-Morris.html
[16] Greg Woodfield, "Exclusive: Psychiatrist Brian Hyatt used huge goons – including ex-NBA player – to bully patients into hospital stays 'so he could embezzle hundreds of thousands of dollars to fund his lavish lifestyle,'" Daily Mail, 31 July 2023, https://www.dailymail.co.uk/news/article-12345047/Psychiatrist-Brian-Hyatt-huge-goons-hospital-bully-NBA-player-Isaiah-Morris.html
[17] "Top Arkansas psychiatrist accused of falsely imprisoning patients and Medicaid fraud," NBC News, 23 July 2023, https://www.nbcnews.com/news/top-arkansas-psychiatrist-accused-falsely-imprisoning-patients-medicai-rcna93430
[18] Hunter Field, "Arkansas psychiatrist suspected of fraud steps down from chairman position on medical board," Arkansas Advocate, 2 Mar. 2023, https://arkansasadvocate.com/2023/03/02/arkansas-psychiatrist-suspected-of-fraud-steps-down-from-chairman-position-on-medical-board/; Hunter Field, "Lawsuits pile up against former Arkansas Medical Board chairman at center of fraud probe," Arkansas Advocate, 8 May 2023, https://arkansasadvocate.com/2023/05/08/lawsuits-pile-up-against-former-arkansas-medical-board-chairman-at-center-of-fraud-probe/
[19] Mark Friedman, "Records Show State Medical Board Failed to Act on Complaints Against Chairman Brian Hyatt," Arkansas Business News, 5 June 2023, https://www.arkansasbusiness.com/article/144722/records-show-state-medical-board-failed-to-act-on-complaints-against-chairman-brian-hyatt?oly_enc_id=4913H7594489J8I
[20] Mark Friedman, "Records Show State Medical Board Failed to Act on Complaints Against Chairman Brian Hyatt," Arkansas Business News, 5 June 2023, https://www.arkansasbusiness.com/article/144722/records-show-state-medical-board-failed-to-act-on-complaints-against-chairman-brian-hyatt?oly_enc_id=4913H7594489J8I
[21] Mark Friedman, "Records Show State Medical Board Failed to Act on Complaints Against Chairman Brian Hyatt," Arkansas Business News, 5 June 2023, https://www.arkansasbusiness.com/article/144722/records-show-state-medical-board-failed-to-act-on-complaints-against-chairman-brian-hyatt?oly_enc_id=4913H7594489J8I
[22] C.C. McCandless, "Patient suing NWA psychiatrist for false imprisonment adds two attorneys," KNWA, 13 Mar. 2023, https://www.nwahomepage.com/news/patient-suing-nwa-psychiatrist-for-false-imprisonment-adds-two-attorneys/
[23] Mark Friedman, "Records Show State Medical Board Failed to Act on Complaints Against Chairman Brian Hyatt," Arkansas Business News, 5 June 2023, https://www.arkansasbusiness.com/article/144722/records-show-state-medical-board-failed-to-act-on-complaints-against-chairman-brian-hyatt?oly_enc_id=4913H7594489J8I
[24] Melissa Koenig, "Eerie moment top Arkansas psychiatrist Dr. Brian Hyatt 'pretends to visit patients he had locked in hospital units' – as 26 victims claim he had them shut away for days or WEEKS as part of sick $800k Medicaid scam," Daily Mail, 24 July 2023, https://www.dailymail.co.uk/news/article-12330353/Arkansas-psychiatrist-held-patients-ran-insurance-scam.html
[25] Greg Woodfield, "Exclusive: Psychiatrist Brian Hyatt used huge goons – including ex-NBA player – to bully patients into hospital stays 'so he could embezzle hundreds of thousands of dollars to fund his lavish lifestyle,'" Daily Mail, 31 July 2023, https://www.dailymail.co.uk/news/article-12345047/Psychiatrist-Brian-Hyatt-huge-goons-hospital-bully-NBA-player-Isaiah-Morris.html
[26] "Guidance on Community Mental Health Services: Promoting Person-Centered and Rights-Based Approaches," World Health Organization, 10 June 2021, https://www.who.int/publications/i/item/9789240025707
[27] Annual report of the UN High Commissioner for Human Rights and reports of the Office of the High Commissioner and the Secretary-General, 49th session, Human Rights Council, "Summary of the outcome of the consultation on ways to harmonize laws, policies and practices relating to mental health with the norms of the Convention on the Rights of Persons with Disabilities and on how to implement them," 28 Feb.–1 Apr. 2022, https://digitallibrary.un.org/record/3959075?ln=en
[28] https://www.cchrint.org/2023/07/10/investigation-needed-involuntary-commitment-royal-jubilee/; Committee on the Rights of Persons with Disabilities. Guidelines on article 14 of the Convention on the Rights of Persons with Disabilities. The right to liberty and security of persons with disabilities. Adopted during the Committee's 14th session, held in September 2015, https://www.ohchr.org/en/treaty-bodies/crpd
[29] "Forced Treatment," Judge David L. Bazelon Center, https://www.bazelon.org/our-work/mental-health-systems/forced-treatment/
[30] https://www.cchrint.org/2023/01/23/involuntary-commitment-forced-mental-health-treatment-violate-human-rights/; Peter Simons, "Involuntary Hospitalization Increases Risk of Suicide, Study Finds," Mad In America, 24 June 2019, https://www.madinamerica.com/2019/06/involuntary-hospitalization-increases-risk-suicide-study-finds/
[31] Peter C. Gøtzsche, MD, "Abolishing Forced Treatment in Psychiatry is an Ethical Imperative," Mad In America, 17 June 2016, https://www.madinamerica.com/2016/06/abolishing-forced-treatment-in-psychiatry-is-an-ethical-imperative/
[32] Carsten Rygaard Hjorthøj, et al., "Risk of suicide according to level of psychiatric treatment: a nationwide nested case-control study," Soc Psychiatry Psychiatr Epidemiol., 2014 Sep;49(9):1357-65. doi: 10.1007/s00127-014-0860-x. Epub 2014 Mar 18, https://pubmed.ncbi.nlm.nih.gov/24647741/
[33] Peter C. Gøtzsche, Simon Vinther, and Anders Sørensen, "Forced Medication in Psychiatry: Patients' Rights and the Law Not Respected by Appeals Board in Denmark," Clin Neuropsychiatry, v.16(5-6); 2019 Oct, https://www.ncbi.nlm.nih.gov/pmc/articles/PMC8650169/
[34] Gi Lee, M.S.W., and David Cohen, M.S.W., Ph.D., "Incidences of Involuntary Psychiatric Detentions in 25 U.S. States," Psychiatric Services, 72:1, Jan. 2021, https://ps.psychiatryonline.org/doi/pdf/10.1176/appi.ps.201900477; Taylor Knopf, "More NC psych patients are ending up handcuffed in a police car. Why?" NC Health News, 14 Dec. 2020, https://www.northcarolinahealthnews.org/2020/12/14/more-nc-psych-patients-are-ending-up-handcuffed-in-a-police-car-why/
[35] Taylor Knopf, "More NC psych patients are ending up handcuffed in a police car. Why?" NC Health News, 14 Dec. 2020, https://www.northcarolinahealthnews.org/2020/12/14/more-nc-psych-patients-are-ending-up-handcuffed-in-a-police-car-why/
[36] Peter C. Gøtzsche, MD, "Abolishing Forced Treatment in Psychiatry is an Ethical Imperative," Mad In America, 17 June 2016, https://www.madinamerica.com/2016/06/abolishing-forced-treatment-in-psychiatry-is-an-ethical-imperative/
[37] Jan Eastgate, "World Health Organization New Guidelines Are Vital To End Coercive Psychiatric Practices & Abuse," CCHR International, 11 June 2021, https://www.cchrint.org/2021/06/11/world-health-organization-new-guidelines-are-vital-to-end-coercive-psychiatric-practices-abuse/
[38] Peter C. Gøtzsche, MD, "Abolishing Forced Treatment in Psychiatry is an Ethical Imperative," Mad In America, 17 June 2016, https://www.madinamerica.com/2016/06/abolishing-forced-treatment-in-psychiatry-is-an-ethical-imperative/