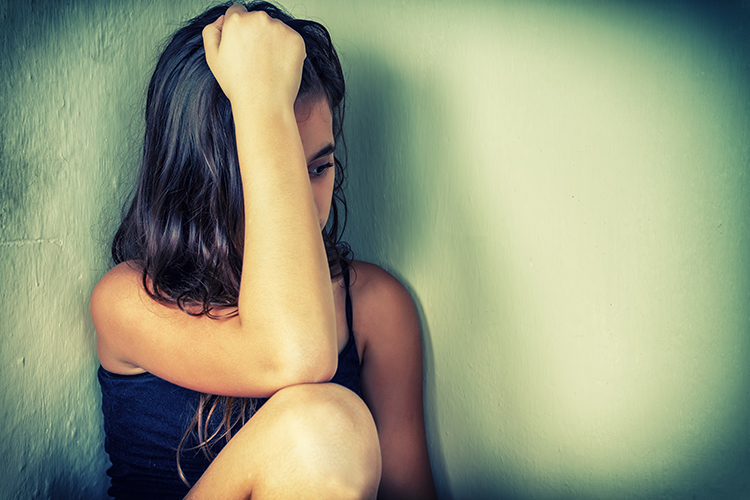 "Whether or not this is a state or federal responsibility, it is unconscionable that we've left this [troubled teen] industry unregulated.... I believe that is criminal, or at least it should be." – Sen. Sara Gelser
A $23 billion behavioral treatment industry has put thousands of foster care children and troubled teens at risk; a new report recognizes how profit has taken precedence over safe care, leading to massive psychiatric harm and child abuse
By Jan Eastgate
President CCHR International
February 21, 2022
Citizens Commission on Human Rights International welcomes the Private Equity Stakeholder Project's newly released report, "The Kids Are Not Alright: How Private Equity Profits Off of Behavioral Health Services for Vulnerable and At-Risk Youth." The report vindicates the work of many community groups—CCHR among them—that for years have been exposing the abuse and harm prevalent in behavioral and psychiatric facilities throughout the U.S. Such facilities have become a gravy train for investors in what has become a $23 billion a year "child abuse" industry.[1]
The Private Equity Stakeholder (PES) Project report, released on 17 February 2022, concluded: "Private equity's track record for investing in youth behavioral services is troubling. A pattern of harmful conditions, often related to insufficient staffing and other cuts to expenses, suggests that private equity firms' focus on maximizing profit over short periods of time may come at the cost of children's and teens' safety and well-being. Despite horrific conditions at some youth behavioral health companies, their private equity owners have in some cases reaped massive profits."[2] Firms often aim to double or triple their investment over 4-7 years.[3]
The $23 billion refers to congregate care facilities that include wilderness and boot camps (for youths with behavioral issues), residential treatment programs, centers or facilities (hospitals); "therapeutic" boarding schools (aka "academies"); behavior modification programs; and youth justice facilities.[4] However, a 2018 exposé put the entire behavioral health field at $220 billion per year.[5]
Fueling this is a psychiatric diagnostic system—Diagnostic and Statistical Manual of Mental Disorders (DSM)—that defines nearly every aspect of childhood as a mental disorder, although there are no physical tests that can confirm these. Psychiatrists overseeing the DSM say this has created a false epidemic in certain behavioral conditions.[6] This has led to nefarious labeling of vulnerable children and adolescents, including those in foster care, that has made this industry a lucrative investment for many companies.
For more than 30 years, CCHR has exposed how children have been exploited in the name of "mental health care" in for-profit facilities that reap huge profits. In the 1990s, two major psychiatric hospital chains—National Medical Enterprises' Psychiatric Institutes of America and Charter Behavioral Health—closed in the wake of exposure of hundreds of millions of dollars in fraud and abuse of children, including those dying from restraint use in their facilities.[7]
However, some of those residential centers were sold to other behavioral hospital chains still operational today and currently under scrutiny. Since 2015, CCHR International has filed more than 70,000 complaints to state and federal legislators about alleged child abuse uncovered in these behavioral hospitals owned by UHS, Acadia Healthcare and since 2019, Sequel Youth and Family Services, and others.
UHS once boasted a high profitable operating margin of 28.1%.[8] A groundbreaking 2016 Buzzfeed News investigation raised "grave questions about the extent to which those profits were achieved at the expense of patients." Employees from at least 10 UHS hospitals in nine states said they were under pressure to fill beds by almost any method—which sometimes meant exaggerating people's symptoms or twisting their words to make them seem suicidal—and to hold them until their insurance payments ran out.[9]
At the time, there were federal and state legislative responses to the allegations.[10] However, the Private Equity Stakeholder Project report shows the problem continues.
Four years later, as reported in July 2020, 19 individual complaints were made public after being kept under seal throughout a Federal Department of Justice fraud case that alleged UHS's psychiatric hospitals had a range of techniques to "Maximize payment by admitting as many patients as possible and keeping them as long as possible."[11]
CCHR's message since the early 1990s is that there is a lack of oversight, transparency and accountability in the child and adolescent psychiatry field.
The current report addresses private companies making a profit off behavioral health services in the troubled teen industry in a way that involves a reliance on unlicensed staff, inadequate training and failure to maintain facilities. This has led to "abuse, neglect, and unsafe living conditions for youth under the care of those companies."[12]
It cites a study conducted by the US Senate Finance Committee into for-profit foster care which found that 31 of the 33 states that participated in the study reported using private agencies to provide foster care services. The report found that, while foster care providers are "sometimes impossible to monitor," the privatized system can lead to prioritization of profits over children's well-being.[13]
Further, "For-profit youth behavioral health facilities and for-profit foster care have garnered criticism from youth justice and disability rights advocates," it adds. In residential facilities, criticism has included "physical, sexual, and emotional abuse; forced isolation; use of physical and chemical restraints; and squalid living conditions."[14]
Acadia Healthcare is one of the hospital chains referenced. As CCHR has previously documented, substantially all of Acadia Healthcare facilities' Medicaid payments have related to the treatment of children and adolescents.[15] "Management believes that children and adolescents are a patient class that is less susceptible to reductions in reimbursement rates," and the company could profit from this.[16]
According to award-winning investigative journalist Art Levine's 2018 book, Mental Health Inc: How Corruption, Lax Oversight and Failed Reforms Endanger Our Most Vulnerable Citizens, Acadia was the nation's largest provider of addiction treatment services. It chronicled "at least six, gory and preventable deaths at Acadia's Sierra Tucson facility leading readers to wonder why the facility—or even the chain—is still in business and why the responsible parties have not been sentenced or jailed." A review of the book said Levine exposes how "indifferent professional associations, pharmaceutical-subsidized patient advocacy groups and government regulators…either push a drug-industry agenda or fail to halt what amounts to an epidemic of behavioral health malpractice."[17]
Sequel Youth and Family Services catches CCHR's attention in the PES Project report. Foster youth make up about a quarter of the population at Sequel's residential facilities. States pay Sequel to house and treat children in foster care and children in the juvenile justice system.[18]
Sequel came to CCHR's attention in 2018 after a series of articles exposed serious abuse. More came to light the following year.[19]
An NBC News investigation in 2020 sorted through more than 10,000 pages and records from 14 states, and interviews with former Sequel residents and parents showing how Sequel became one of the largest behavioral health youth facilities in the U.S. The company used marketing to secure state funding, despite government inspections flagging violations.[20]
During a 2015 lecture at the University of Baltimore's business school, Jay Ripley, the co-founder of Sequel, discussed how his behavioral health model became so profitable—that with the demand for behavioral treatment programs being high, "if we can execute great programs you are going to have more clients than you can possibly think of. It's really like drinking from a fire hose."[21] Ripley emphasized the importance of government clients to the company's business model: "We focused on public pay because we figured kids are always going to have issues and they're always going to get in trouble, and again, the government has to figure out a way to take care of them."[22]
Ripley said that Sequel revenue was more than $200 million and that its profits were between $30 to $32 million. He mentioned how "you can make money in this business if you control staffing."[23]
Sequel has been owned by different private equity firms for at least 13 years. One, Alaris Royalty, reported generating a $71 million profit, or 23% annual return, on its investment in the company, according to the PES Project report.[24]
In one state, Alabama, Sequel accrued $68 million from the Department of Human Resources, which sent between 500 and 600 children to Sequel programs.[25]
In a July 2020 letter to state officials, the Alabama Disabilities Advocacy Center alleged that "Sequel Owens Cross Roads, Sequel Courtland, Sequel Tuskegee, and Sequel Montgomery…[were] violent and chaotic places where youth are physically and emotionally abused by staff and peers, subjected to wretched living conditions, provided inadequate supervision and medical care, and subjected to illegal seclusion and restraint, all in violation of their Fourteenth Amendment constitutional right to protection from harm, and of state and federal laws and regulations."[26]
A catalyst in the calls for action to be taken against Sequel was the tragic death of Cornelius Frederick, a 16-year-old African American, on May 1, 2020, two days after being pinned to the ground by staff at Sequel's Lakeside Academy in Kalamazoo, Michigan, for having thrown a sandwich in the cafeteria. His death ignited national outrage, sparked further by the police restraint death of George Floyd some three weeks later on May 25. Both gasped, "I can't breathe" during the fatal restraints. The "horrific video" of Frederick's death reveals a "culture of fear and abuse" at Lakeside, where "suffocation is a regular practice…as a form of discipline," said Geoffrey Fieger, the lawyer for Frederick's family, while making the video of Cornelius' fatal restraint public. NBC News released the video footage on national TV.[27]
Frederick "was executed on April 29 for the crime of throwing a sandwich," Fieger said. The seven staff members who pinned him down "deprived him of oxygen and his brain suffered irreversible damage." "Cornelius's scream of 'I can't breathe' was not enough to get the staff members to stop the excessive restraint," Fieger wrote in a lawsuit filed on behalf of Cornelius' family.[28]
Following Cornelius' death, the National Juvenile Justice Network launched a petition calling for Sequel to be shut down, with more than 335,650 as of February 2022.[29]
Lakeside closed in July 2020 along with Starr Albion Prep in Albion, MI. In December 2020, Sequel Pomegranate in Columbus, Ohio relinquished its license under the threat of revocation by state regulators, citing recurring incidents of violent assaults, neglect, and improper restraints of children. It was barred from reapplying for its license for a year. In March 2021, more Sequel closures came with Auldern Academy in Siler City, NC; Normative Services, Inc. in Sheridan, WY; and Clarinda Academy in Clarinda, IA. Northern Illinois Academy in Aurora, IL followed, then Torii Behavioral Health in Columbus, OH (Pomegranate "rebranded") in September and Bernalillo Academy in Albuquerque, NM in December 2021.[30]
Clarinda Academy was Sequel's flagship program before it closed following multiple investigations that found persistently dangerous conditions. Iowa's Department of Human Services found that staff improperly used restraints, slammed children to the ground, injured them while punishing them, and punished students with extended isolation periods. Other reports revealed allegations of abuse, rape by staff, and unsafe and unsanitary conditions including dirty toilets and exposed nails on furniture.[31]
PES Project says, "reports of abuse and neglect at Sequel homes as well as pressure and investigations by state and local governments have led to over a dozen [14] facility closures and severed contracts with state agencies since 2019."
Sequel had shuttered Kingston Academy near Knoxville in 2019 after the Tennessee Department of Child Services removed 18 children from the facility due to reportedly filthy and unsafe conditions. State inspectors found mold infestations, overflowing toilets and children sleeping on mattresses on the floor. In July 2019, Sequel-owned Red Rock Canyon School in St. George, Utah closed after the state threatened to revoke its license following a riot and revelations about staff abuse and assault. A June 2019 report had found that police had been called to the school 72 times since 2017. During the same period, 23 staff members were investigated for child abuse, nine were charged, and four more were referred for charges.[32]
As a result of investigations into Sequel, in July 2021, California banned the practice of sending foster youth and teens charged with crimes to out-of-state facilities. Thousands of California youth had been sent to Sequel facilities out of state. The California Department of Social Services had been investigating allegations of abuse and dangerous conditions since 2017.[33]
PES Project also cites The Mentor Network, one of the largest for-profit foster care companies in the US. It rebranded in September 2021 as Sevita Health and has come under fire for numerous allegations of widespread abuse, neglect, and deaths at its foster care and residential programs.[34]
"Over the last two decades, Mentor has faced numerous allegations of widespread abuse, neglect, and deaths at its foster care and residential programs. Five private equity firms have owned Mentor throughout the entire period."
A 2017 investigation by the US Senate Committee on Finance found that at least 86 children died in a 10-year period while in the custody of Mentor (between 2005 and 2014). In only 13 of those deaths did the company conduct an internal investigation. While representatives from Mentor claimed that its death rates were "comparable to national norms," the committee countered that: "Mentor's death rate among foster children is 42% higher than the national average."
In December 2020, US Senate Finance Committee Chairman Chuck Grassley (R-IA) and Ranking Member Ron Wyden (D-OR) released two investigative reports regarding Mentor's services for people with intellectual and developmental disabilities in Iowa and Oregon.[35]
Despite ongoing issues, private equity-backed Sequel is still expanding.[36]
The amount of abuse uncovered warrants its complete closure.
Cornelius's death and other tragedies and abuse in the troubled teen/behavioral/child and adolescent psychiatry industry has generated support from many vectors, including Paris Hilton and #Breaking Code Silence that since 2020 have been speaking about abuses and the need for reforms.
Ms. Hilton testified before Utah and Oregon legislatures in 2021 in support of bills introduced there to protect children and teens.
In September 2021, the U.S. Department of Health and Human Services' Office of the Inspector General announced it will begin investigating abuse and neglect of children in congregate care facilities.[37]
In October, Ms. Hilton held a press conference in Washington DC with Rep. Ro Khanna (D-CA) and Sen. Jeff Merkley (D-OR) where a plan was announced to introduce federal legislation to regulate youth residential treatment centers.[38] The proposed Accountability for Congregate Care Act would address how "The industry's lack of transparency and quality care has led to youth experiencing maltreatment including sexual assault, physical and medical neglect, and bodily assault that has resulted in civil rights violations, hospitalizations, and death."[39]
California Rep. Khanna called the children sent to residential facilities where they are often abused or forgotten "survivors," and vowed to better protect them. "It's just been incredible to see the survivors tell their stories, and it's moved Congress," Khanna said. "These congregate care facilities should know that we are going to act," he continued, "and it would behoove them right now to clean up their act because what they don't want is to be hauled in front of Congress with subpoenas and testimony and investigations."[40]
Oregon State Senator Sara Gelser has been a keen protector of foster care children, especially after discovering that Oregon's Child Welfare Department had increasingly relied on out-of-state facilities to house youth placed in foster care.[41] Sen. Gelser was instrumental in putting an end to this.
In January 2020, she visited Lakeside Academy, the Michigan facility where Frederick died. She told Sequel's CEO that she was fearful that "inappropriate restraints in Sequel facilities could lead to a fatality." Within four months Cornelius Frederick was killed by restraint.
"I am devastated that my worst fears were realized when a child died after allegedly being restrained for throwing a sandwich," she said.[42]
Sen. Gelser spearheaded legislation enacted in 2021 to protect children from brutal restraint use.
"Whether or not this is a state or federal responsibility, it is unconscionable that we've left this industry unregulated," she said.[43]
And, of primary importance, "I believe that is criminal, or at least it should be."[44]
CCHR International's Model Law Against Restraint Use demands just that: prohibition and criminal culpability for restraint or other child abuse in the troubled teen and child behavioral industry—not just for the facilities allowing this, but also for those psychiatrists or doctors "prescribing" the restraint use and the staff that carry it out, leading to physical damage or death.
References:
[1] https://www.breakingcodesilence.org/federal-legislation/
[2] "The Kids Are Not Alright: How Private Equity Profits Off of Behavioral Health Services for Vulnerable and At-Risk Youth," Private Equity Stakeholder Project, 17 Feb. 2022, https://pestakeholder.org/wp-content/uploads/2022/02/PESP_Youth_BH_Report_2022.pdf, p. 21
[3] Ibid., p. 3
[4] https://www.breakingcodesilence.org/federal-legislation/
[5] Martha Rosenberg, "Mental Health Inc: How Corruption, Lax Oversight and Failed Reforms Endanger Our Most Vulnerable Citizens," Alternet, 8 Jan. 2018, https://www.alternet.org/mental-health-inc-how-corruption-lax-oversight-and-failed-reforms-endanger-our-most-vulnerable
[6] "New Diagnostic Manual With ADHD Listed Could Turn Childhood Into A Mental Disorder," CCHR International, 14 Feb. 2022, https://www.cchrint.org/2022/02/14/new-diagnostic-manual-with-adhd-listed-could-turn-childhood-into-a-mental-disorder/, citing: Allen Frances, "DSM 5 Will Further Inflate The ADD Bubble," Psychology Today, 2 Aug. 2011, https://www.psychologytoday.com/us/blog/dsm5-in-distress/201108/dsm-5-will-further-inflate-the-add-bubble
[7] "Psychiatric/Behavioral Facilities—Child Abuse Under The Guise of 'Help,'" FightForKids, https://www.fightforkids.org/psychiatric-behavioral-facilities
[8] https://web.archive.org/web/20200616162625/http://uhsbehindcloseddoors.org/about/
[9] Rosalind Adams, "INTAKE: LOCK THEM IN. BILL THEIR INSURER. KICK THEM OUT. HOW SCORES OF EMPLOYEES AND PATIENTS SAY AMERICA'S LARGEST PSYCHIATRIC CHAIN TURNS PATIENTS INTO PROFITS," BuzzFeed News, 7 Dec. 2016, https://www.buzzfeed.com/rosalindadams/intake?utm_term=.kaYEVJp6X#.ksBde6OQV
[10] "Behavioral Health Malpractice: CCHR Calls for Termination of Medicare and Medicaid Contracts with For-Profit Psych Hospital Chains," CCHR International, 15 Jan. 2018, https://www.cchrint.org/2018/01/15/behavioral-health-malpractice-cchr-calls-for-termination-of-medicare-and-medicaid-contracts/
[11] "Child Abuse Allegations In The Behavioral-Psychiatric Industry: Universal Health Services (UHS)," CCHR International, 30 Oct. 2020, https://www.cchrint.org/2020/10/30/child-abuse-allegations-in-the-behavioral-psychiatric-industry-universal-health-services-uhs/ citing: Tara Bannow, "Unsealed UHS lawsuits describe improper admissions, extended stays," Modern Healthcare, 17 July 2020, https://www.modernhealthcare.com/providers/unsealed-uhs-lawsuits-describe-improper-admissions-extended-stays
[12] Michelle Conlin, Private equity's latest play: the troubled kids industry, Reuters, 17 Feb 2022, https://www.reuters.com/business/private-equitys-latest-play-troubled-kids-industry-2022-02-17/
[13] Op. cit., Private Equity Stakeholder Project, 17 Feb. 2022, p. 9
[14] Ibid., p. 3
[15] https://www.sec.gov/Archives/edgar/data/1520697/000119312515069793/d854534d10k.htm
[16] Ibid.
[17] Op. cit., Alternet, 8 Jan. 2018
[18] Op. cit., Private Equity Stakeholder Project, 17 Feb. 2022, p. 14
[19] "Multi-Million Dollar Fines Insufficient to Curb Fraud & Patient Sexual & Other Abuses in For-Profit Behavioral Health Industry," CCHR International, 27 Aug. 2019, https://www.cchrint.org/2019/08/13/multi-million-dollar-fines-insufficient-to-curb-fraud-patient-sexual-other-abuses/
[20] "Child Abuse Attorney: Sequel Youth and Family Services Ignore Signs of Abuse," Abuse Guardian, https://abuseguardian.com/sequel-youth-facilities-abuse-lawsuit/
[21] Bennett Haeberle, "More states sever ties with for-profit Sequel Youth and Family Services after reports of abuse," 10 WBNS News, 17 Dec. 2020, https://www.10tv.com/article/news/investigations/10-investigates/more-states-sever-ties-with-sequel-youth-and-family-services-after-reports-of-abuse/530-b6f995b7-13c3-40a5-8893-5326af948a19
[22] Op. cit., Private Equity Stakeholder Project, p. 14
[23] Op. cit., 10 WBNS News, 17 Dec. 2020
[24] Op. cit., Private Equity Stakeholder Project, pp. 4, 12
[25] Kenneth R. Rosen, "Lawmakers, federal investigators target teen facilities billed as therapeutic but accused of abuse," Youth Today, 18 Feb. 2022, https://youthtoday.org/2022/02/lawmakers-federal-investigators-target-teen-facilities-billed-as-therapeutic-but-accused-of-abuse/
[26] Ibid.
[27] Tyler Kincaid, "Video shows fatal restraint of Cornelius Frederick, 16, in Michigan foster facility: Newly released video shows staff members holding the teen down after he threw a sandwich. He died two days later," NBC News, 7 July 2020, https://www.nbcnews.com/news/us-news/video-shows-fatal-restraint-cornelius-fredericks-16-michigan-foster-facility-n1233122; "Death of black teenager in US juvenile facility sparks outrage," Gidi Point, 9 July 2020, https://www.gidipoint.com/death-of-black-teenager-in-us-juvenile-facility-sparks-outrage/
[28] Ibid., Gidi Point
[29] https://www.change.org/p/gretchen-whitmer-justice-for-cornelius-shut-sequel-down
[30] Op. cit., Private Equity Stakeholder Project, p. 15;https://www.10tv.com/article/news/investigations/10-investigates/sequel-pomegranate-closes-advocates-paris-hilton-call-change-troubled-teen-industry/530-540a17cc-22fb-42e7-9227-0d529507b04c
[31] Ibid., Private Equity Stakeholder Project, p. 14-15
[32] Ibid., pp. 15-16
[33] Ibid., p. 17
[34] Ibid., p. 9
[35] Ibid., p. 11
[36] Ibid., p. 17
[37] Ibid., p. 5
[38] Ibid.
[39] https://trappedintreatment.com/federal-legislation
[40] "Lawmakers Issue Warning to Troubled Teen Industry: Congress Will Act," The Imprint, 21 Oct. 2021, https://imprintnews.org/top-stories/lawmakers-issue-warning-to-troubled-teen-industry-congress-will-act/59817
[41] "Oregon Brings Back All Foster Children Placed Out Of State," OPB, 30 June 2020, https://www.opb.org/news/article/oregon-brings-back-all-foster-children-placed-out-of-state/
[42] Ibid.
[43] Op. cit., Youth Today, 18 Feb. 2022
[44] "Far from Home, Far from Safe California sent more than 1,000 vulnerable children to out-of-state facilities run by a for-profit company. Reports of rampant abuse followed. Now, confronted with a Chronicle and Imprint investigation, the state is bringing every child home," San Francisco Chronicle, 11 Dec. 2020, https://www.sfchronicle.com/projects/2020/california-youth-sequel/