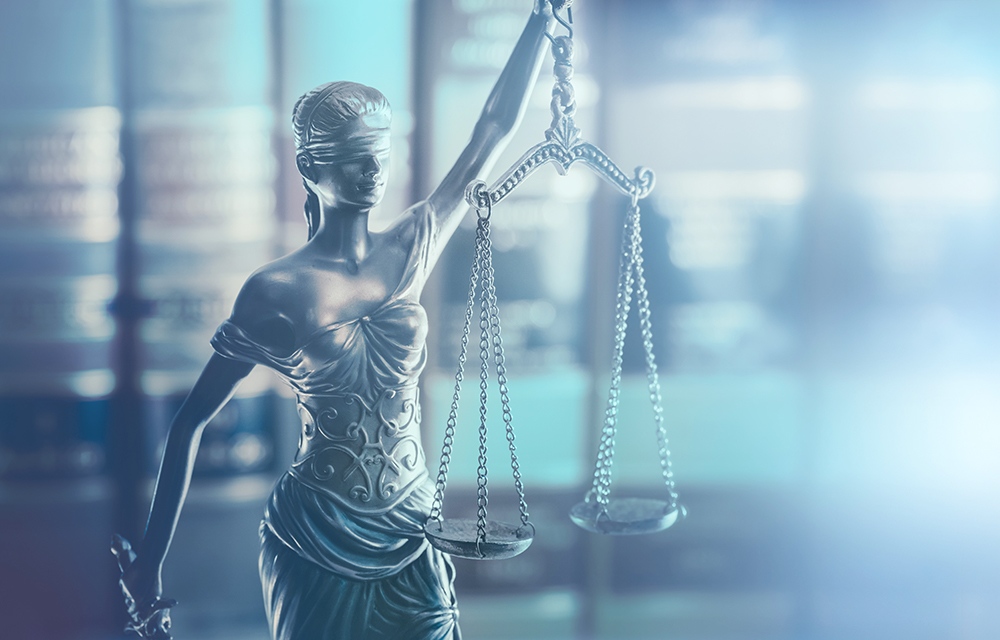 "CCHR praises and thanks all the groups, legislators, individuals such as Paris Hilton, the former victims of Lake Alice and concerned media, for a year of speaking out for justice and reform. While much more needs to be done, the light of truth is being shone on a mental health system that is rife with abuse of troubled teens and children. After a long haul, changes are being made."
CCHR praises Paris Hilton, victims, families, legislators and media for exposing horrific restraint or electroshock abuse in behavioral facilities treating troubled youths and leading to a year of reforms.
By CCHR International
The Mental Health Industry Watchdog
November 1, 2021
In a year of exposure of behavioral and psychiatric abuses committed against children and troubled teens, Citizens Commission on Human Rights International said that inroads are starting to be made to protect against this. It praised government responses that have called for a ban on a harmful electroshock device, the prohibition of lethal restraint practices and the need for a Bill of Rights to prevent further abuses in mental health systems across the U.S. Oregon also passed a law prohibiting chemical restraints (medication to control behavior or restrict movement) and mechanical restraints.
Multiple U.S. senators are also pushing for an end to the use of a skin electric shock device on people with disabilities, a tool that is used by a behavioral facility in Massachusetts, where most of the students are Black and Latino boys and men. In March 2020, the Food and Drug Administration (FDA) banned the shock device that students were painfully subjected to behavioral control—some were shocked repeatedly for minor transgressions such as failing to pick up a jacket when told.[1]
CCHR and disability rights groups across the country praised the FDA's stance but the ban was overturned in a legal battle, which the FDA has countered. Seven senators, led by Sen. Chris Murphy of Connecticut, are publicly expressing their support for the ban in a letter to the FDA and the Department of Justice calling for them to "continue to take every step necessary to protect children and adults with disabilities."[2]
Studies show the appallingly racist idea that Black boys are often seen as more dangerous, older, and less innocent than white peers.[3]
African Americans are also over-represented in foster care. This year, media reported on how foster and other children have been put at serious risks when placed in behavioral and psychiatric facilities. High rates of violent restraint use were found, sometimes leading to teenage deaths. Exposing this has been a significant part of CCHR's work for more than twenty years, but more significantly since 2015 when it started filing thousands of complaints to state and federal legislators about the dangers and deaths in for-profit psychiatric facilities.
More recently, entrepreneur Paris Hilton has independently championed for a bill of rights for troubled teens. This followed the release of her cathartic documentary, This is Paris, last year in which she spoke of being abused in a behavioral facility as a teen in 1999. In an interview with NBC News, Hilton said she was choked, slapped, spied on while showering and deprived of sleep.[4]
That facility is now owned by Universal Health Services (UHS), which has distanced itself from the allegations that occurred under its previous owner, Charter Behavioral Health. UHS purchased Provo Canyon School behavioral center in 2000. However, abuses have continued under UHS, which owns hundreds of behavioral facilities that have been under scrutiny over the past few decades. In 2017, a 14-year-old girl from Oregon was secluded and physically and chemically restrained at the Provo Canyon facility nearly 30 times over three months. "Typically, in a restraint, [the girl] stated she received 'booty juice,' which she described as a liquid that makes someone fall asleep and calms you down." Staff injected the girl with sedatives 17 times—a number so alarming that the Oregon child welfare officials who had sent her there flew in to investigate. They got the girl on a plane and took her back to Oregon. "And what they sent back to us was a broken, injured, frightened child with more trauma than she went there with," said Oregon state Senator Sara Gelser Blouin.[5]
Then on February 6th, 2020, a staff member at Provo Canyon was charged with first-degree felony sodomy on a 12-year-old child and second-degree felony enticing a minor.[6]
Hilton is now gaining Congressional and state support for reforms. "The reason is a system-wide lack of transparency and accountability," she stated.[7] "Congress needs to act because children are dying in the name of treatment," she said recently, referencing the death of death of Cornelius Frederick, a 16-year-old African American foster care boy who died last year after being restrained by staffers at a Michigan facility owned by Sequel Youth and Family Services.[8]
In February 2021, Hilton testified to the Utah Senate Judiciary, Law Enforcement, and Criminal Justice Committee to urge them to more closely monitor these schools, according to People Magazine.[9] Utah enacted regulations prohibiting restraints being used to induce pain to obtain compliance.[10]
In Oregon, strong and commendable reforms led by Senator Gelser Blouin are now in place. These were tied to existing law that classifies inappropriate use of restraint as "child abuse" and applies to those in the care of a child caring agency, a foster parent, a developmental disability residential program and, with the recent law, day treatment programs. A person who applies a physical restraint that is prohibited will be identified as a perpetrator of abuse. In terms of criminal sanctions, when a child is injured or experiences pain there is the potential for charges of criminal assault.
Hilton is supporting the passage of a federal law that would regulate group facilities, ensure freedom from restraints and access to nutritional meals, NBC News reported.[11]
CCHR welcomes this, as it has documented the unbridled abuse occurring in for-profit behavioral facilities since 2010, providing material to state law enforcement officers, attorneys, health officials and legislators. It helped obtain federal regulations in 2001 restricting restraint use but said the lack of oversight and accountability, including weak penalties for violating regulations, has since failed the country's disturbed teens. "Children and adolescents continued to die. The fact that restraints are even being used should be considered treatment failure," said Jan Eastgate, President of CCHR International.
A list of restraint deaths and sexual assaults is regularly updated on CCHR websites. For-profit psychiatric facilities paid out $152 million in criminal or civil fines or settlements in 2019, of which $144 million was paid by two behavioral hospital chains, Acadia Healthcare and UHS.[12]
UHS's behavioral sector has repeatedly come under scrutiny, and this year has been no exception. In September 2021, UHS announced it was closing Garland behavioral health in Texas.[13] A patient suicide at another of its behavioral facility, Timberlawn, in December 2014 had triggered a series of state and federal inspections.[14] Timberlawn closed in the wake of allegations about patient abuse, including sexual abuse of a 13-year-old girl and suicides.[15] Reported in October 2021, UHS's Brentwood Hospital in Shreveport, Louisiana, was being sued by the family of a teenager with the mental capacity of a six-year-old who was allegedly beaten and raped by a roommate at the facility. Attorney Andy DeJean, who represents the victim and his parents, said, "It's the same old story. Profits over patient safety and patient care. There was supposed to be one to one care, and a horrible incident like this happens to him."[16]
Journalist Laura French led a series of WTVR-CBS 6 News (Richmond, VA) investigations. In February 2020, psychotherapist Hershel Mickey Harden, formerly with UHS's Cumberland Hospital in New Kent, Virginia, was charged with sex crimes against a former patient. He died by suicide on February 22, 2021, after his attorney said he would plead guilty to a sex charge.[17]
Cumberland Hospital medical director Dr. Daniel Davidow, stepped down following allegations that since 1996 he had inappropriately touched young female patients during routine medical exams, and employees and patients physically struck or sexually abused other residents.[18]
In July 2021, a former Cumberland behavioral tech, Stacey Burrell, was criminally indicted for intentionally burning a patient on September 14, 2019. Burrell, 57, entered a no contest plea and faces up to five years in prison. Formal sentencing is scheduled for December 20 this year.[19]
In June 2021, the allegation was made of wrongful use of seclusion of a teenage patient at Cumberland. A WTVR-CBS 6 News probe led to a Virginia State Police investigation. The state ultimately found that Cumberland failed to follow its seclusion policy, noting also that seclusion should only be used in emergencies with a doctor's order, which was not obtained. As French reported, the hospital has been under criminal investigation by the Virginia State Police for child abuse and neglect since October 17, 2017.[20]
French further reported that more recently a former medical director of Cumberland, Dr. Brett Sharp, hired in April 2020, following the multiple departures of staff which had "occurred under a cloud of allegations of sexual abuse of Cumberland patients," has filed a wrongful termination lawsuit against Cumberland and UHS. The complaint alleged, "Dr. Sharp found that antiquated, aversive, and coercive treatment techniques instilled at Cumberland by Dr. Davidow continued to be in place and were still practiced by the clinicians and patient care staff resulting in treatment detrimental to the rights and well-being of the patients."[21]
Acadia Healthcare is another behavioral health giant profiting from teen care that CCHR and others have filed complaints against for years. In October 2021, Acadia's Piney Ridge Treatment Center in Fayetteville, Arkansas, which houses Ridgeview Group Home, was further exposed when Jason (whose name was changed to protect his identity), who lived at Ridgeview, told KNWA Fox News, "There was black mold in the showers. There's urine in the sinks," he described. "Staff members literally turned a blind eye whenever they went outside and smoked weed. 14, 15-year-olds going outside, making a bong and smoking weed. They weren't there to help. They were just there to get paid," Jason said.[22]
"I wouldn't let my dog go there, honestly. It was gross," said Fallon Martin, a former Piney Ridge staff member.[23]
In early December 2020, the Arkansas Department of Human Services Division of Child Care and Early Childhood Education found deficiencies at Piney Ridge. The same month Associated Press reported that Piney Ridge was using chemical injections to restrain young people in seclusion—a violation of federal rules, despite in January 2020 saying that it would stop their use.[24] Disability Rights Arkansas alleged that the facility used restraints excessively. "They restrain people left and right…grab them and take them in the time-out room and give them shots," one unnamed patient said, according to inspectors.[25]
Other behavioral chains, such as Sequel Youth and Family Services have also been the subject of CCHR complaints and media and police investigations. In October 2021, Sequel's behavioral facility, Sequel Pomegranate in Ohio announced its closure in the wake of hundreds of police runs to the facility, lawsuits that alleged abuse and neglect, and parents reporting improper restraints and mistreatment at the facility.[26]
At one point the facility's name was changed, in the hopes it could survive the exposure of abuse. Now a new company, Vivant Behavioral Healthcare has formed to buy a majority of Sequel. The co-founder of Sequel is an advisory board member of Vivant. "But the potential ability to close, re-brand and re-open a youth behavioral facility with little oversight from states or federal authorities is part of the reason why advocates are pushing for change with the so-called 'troubled teen industry,'" reports WBNS TV "10 investigates."[27]
In recent years, Sequel has closed facilities in Wyoming, Utah, Illinois and Michigan.[28] Cornelius Frederick's tragic restraint death at Sequel's Lakeside Academy, "ultimately led to a re-evaluation of the care children receive in these facilities in Michigan and increased scrutiny of the for-profit behavioral health company that ran Lakeside," NBC News reported.[29] On October 7 2021, Cornelius' family's attorney, Geoffrey Fieger, said he filed the lawsuit against Sequel, accusing them of running "snake pits" that abuse and prey on kids. The lawsuit was filed on behalf of Frederick's personal representative of estate, seeking $50 million. Three Lakeside staff were charged in Frederick's death.[30]
Fieger was blunt: "Unless you shine a light on insects and maggots, they proliferate. Certainly, this type of behavior is not human. It can only be akin to a subhuman-type species that would inflict this behavior on children."[31]
The state ultimately shut down Lakeside.[32]
CCHR adds that administering electroshock to minors—indeed anyone—is also "not human." It's certainly not humane and United Nations agencies have condemned not only the Judge Rotenberg Center (JRC) skin electric shock as torture but also coercive use of any electroshock treatment—the passage of up to 460 volts of electricity to cause a grand mal seizure and, ultimately, brain damage to change behavior.
CCHR wants to see regulated protection from all forms of electroshock treatment (ECT), which is administered to 100,000 Americans every year, including children as young as five years of age and younger. Like the skin electric shock device, all ECT devices should be banned. For-profit behavioral facilities also deliver electroshock to adolescents despite several states banning the practice on minors, and despite United Nations agencies warning of torture.
Electroshock was also investigated this year in New Zealand in a ground-breaking inquiry into the abuse of children and adolescents in the 1970s at a now closed Lake Alice psychiatric hospital. The victims, working alongside CCHR, have fought for justice for more than forty years, which culminated in a national inquiry earlier this year.[33] A leading psychiatrist, Selwyn Leeks, had justified the horrific use of electroshock on children without anesthetic, including to boys' genitals, as necessary because the children—mainly Māori—were "feral" and, therefore, potential "future murderers and thieves."[34] Authorities responded by burying their stories in legal argument, media reported.[35]
Judge Coral Shaw, overseeing the Royal Commission, commended CCHR for its "extraordinary efforts that it has gone to since the '70s to keep this flame alive on behalf of the survivors. It's been an extraordinary effort."[36]
CCHR praises and thanks all the groups, legislators, individuals such as Paris Hilton, the former victims of Lake Alice and concerned media, for a year of speaking out for justice and reform. While much more needs to be done, the light of truth is being shone on a mental health system that is rife with abuse of troubled teens and children. After a long haul, changes are being made.
 References:
[1] Sarah Luterman, "One US school still uses electric shock devices on its students, and senators are calling on the FDA to ban them," Insider, 26 Oct. 2021, https://www.insider.com/electric-shock-devices-in-schools-senators-letter-ban-2021-10
[2] https://www.murphy.senate.gov/imo/media/doc/fda_esd_ban_letter.pdf
[3] Op. cit., Sarah Luterman, Insider, 26 Oct. 2021
[4] Tyler Kingkade, Kate Snow and Erin Einhorn, "Paris Hilton pushes for bill to crack down on abusive youth facilities: Hilton condemned a 'systemwide lack of transparency and accountability' in the troubled teen industry and urged support for new regulations," NBC News, 20 Oct. 2021, https://www.nbcnews.com/news/us-news/paris-hilton-bill-troubled-teen-facilities-rcna3349
[5] Jessica Miller, "Utah 'troubled-teen' centers have used 'booty juice' to sedate kids, a practice outlawed in other states." The Salt Lake Tribune, 4 Feb. 2021, https://www.sltrib.com/news/2021/02/04/utah-troubled-teen/
[6] Jan Eastgate, "The Risky Business of Foster Youth Drugged in For-Profit Behavioral Hospitals," CCHR International, 11 Feb. 2020, https://www.cchrint.org/2020/02/11/the-risky-business-of-foster-youth-drugged-in-for-profit-behavioral-hospitals/#_edn29, citing: "Staffer at Utah youth hospital accused of forcing sex on 12-year-old former patient," The Salt Lake Tribune, 7 Feb 2020, https://www.sltrib.com/news/2020/02/06/staffer-utah-youth/
[7] Op. cit., Tyler Kingkade, Kate Snow and Erin Einhorn, NBC News, 20 Oct. 2021
[8] Marisa Dellatto, "Here's Why Paris Hilton Is Meeting With Mitt Romney," Forbes, 21 Oct. 2021, https://www.forbes.com/sites/marisadellatto/2021/10/21/heres-why-paris-hilton-is-meeting-with-mitt-romney/?sh=587386c62ab0
[9] Ibid.
[10] "Utah State Law Curbing Behavioral Restraint Use on Children & Youths is Applauded But Unconditional Ban is Needed Nationwide," CCHR International, 17 Feb. 2021, https://www.cchrint.org/2021/02/17/utah-state-law-curbing-behavioral-restraint-use-on-children-youths-is-applauded-but-unconditional-ban-is-needed-nationwide/, citing: S.B. 127 Human Services Program Amendments, https://le.utah.gov/~2021/bills/static/SB0127.html
[11] Op. cit., Marisa Dellatto, Forbes, 21 Oct. 2021
[12] Jan Eastgate, "For-Profit Psychiatric "Hospitals": A Year Of Police Raids; Staff Arrests; More Allegations Of Patient Rapes; Hospital Closures And $152 Million In Lawsuit Payouts And Settlements," CCHR International, 13 Jan. 2020, https://www.cchrint.org/2020/01/13/for-profit-psychiatric-hospitals-a-year-of-police-raids-staff-arrests/
[13] Dom Difurio, "Garland Behavioral Hospital will close, lay off 119 employees following expiration of lease," Beckers Hospital Review, 27 Sept. 2021, https://www.beckershospitalreview.com/finance/9-hospitals-laying-off-workers-092421.html
[14] Bill Hethcock, "Troubled Timberlawn psychiatric system to close Dallas, Garland hospitals and lay off 160," Dallas Business Journal, 31 Aug. 2015, https://www.bizjournals.com/dallas/news/2015/08/31/exclusive-troubled-timberlawn-psychiatric-system.html
[15] Sue Ambrose, Sarah Mervosh and Miles Moffeit, "Timberlawn psychiatric hospital to close Feb. 16 after safety violations," The Dallas Morning News, 31 Jan. 2018, https://www.dallasnews.com/news/investigations/2018/01/31/timberlawn-psychiatric-hospital-to-close-feb-16-after-safety-violations/
[16] Gerry May, "Victim's family sues Shreveport psychiatric hospital after alleged rape by patient," KTBS News, 19 Oct. 2021
https://www.ktbs.com/news/victims-family-sues-shreveport-psychiatric-hospital-after-alleged-rape-by-patient/article_adc3dc22-3139-11ec-9cd1-bfabee3c0197.html
[17] Laura French "Former medical director raises more allegations against Cumberland Hospital for Children," WTVR-CBS 6, 7 Sept 2021,
https://www.wtvr.com/news/problem-solvers/problem-solvers-investigations/more-allegations-cumberland-hospital
[18] Laura French, "Cumberland Hospital for Children, former medical director face new $114 million lawsuit," WTVR-CBS 6, 19 July 2021, https://www.wtvr.com/news/problem-solvers/problem-solvers-investigations/new-cumberland-hospital-lawsuit; Reed Williams, "Sexual abuse alleged in $127 million lawsuit against children's hospital in New Kent County," Richmond Times-Dispatch, 20 Oct. 2020, https://richmond.com/news/state-and-regional/sexual-abuse-alleged-in-127-million-lawsuit-against-childrens-hospital-in-new-kent-county/article_48f551ed-0c7f-5736-aac6-5c05562faca6.html
[19] Andre Jones, "Former Cumberland Hospital employee pleads guilty to amended charge of unlawful wounding," Chronicle, 25 Oct. 2021,
http://nkccnews.com/local-news/2021/10/25/former-cumberland-hospital-employee-pleads-guilty-to-amended-charge-of-unlawful-wounding/
[20] Laura French, "New probe into Cumberland Children's Hospital launched," CBS 6 news, Richmond, 12 Oct. 2021, https://www.wtvr.com/news/problem-solvers/problem-solvers-investigations/cumberland-childrens-hospital-new-probe
[21] Op. cit., Laura French, WTVR-CBS 6, 7 Sept 2021
[22] Chad Mira, "The big business of residential treatment, Piney Ridge investigation," KNWA Fox 24 News, 7 Oct. 2021, https://www.nwahomepage.com/northwest-arkansas-news/the-big-business-of-residential-treatment/
[23] Chad Mira, "KNWA Investigation: DHS spends millions sending foster kids to troubled facility," KNWA Fox 24 News, 5 Oct. 2021, https://www.nwahomepage.com/news/knwa-investigation-dhs-spends-millions-sending-foster-kids-to-troubled-facility/
[24] "New Year Starts with Continuing Child Abuse and Deaths in For-Profit Psychiatric Facilities," CCHR International, 18 Jan. 2021, https://www.cchrint.org/2021/01/18/new-year-starts-with-continuing-child-abuse-and-deaths-in-for-profit-psychiatric-facilities/ citing: Ninette Sosa, "A CLOSER LOOK: Piney Ridge Treatment Center corrects a dozen safety issues within a week," KNWA Fox local news, 11 Dec. 2020, https://www.nwahomepage.com/news/a-closer-look/a-closer-look-piney-ridge-treatment-center-completes-a-dozen-safety-issues-within-a-week/; "Records: Arkansas Youth Treatment Center Broke Federal Rules," The Seattle Times, 1 Dec 2019, https://www.seattletimes.com/news/records-arkansas-youth-treatment-center-broke-federal-rules/; Lisa Hammersly and Ginny Monk, "Repairs underway at Northwest Arkansas treatment center; youth facility halts injections as restrains, reports say," Arkansas Democrat Gazette, 26 Jan 2020, https://www.arkansasonline.com/news/2020/jan/26/repairs-underway-at-treatment-center-20/
[25] Jan Eastgate, "School Seclusion & Restraint Ban Should Extend to Psychiatric Facilities," CCHR International, 28 Jan. 2020, https://www.cchrint.org/2020/01/28/school-seclusion-restraint-ban/, citing: "Records: Northwest Arkansas child site violated U.S. rules," Arkansas Democrat-Gazette, 1 Dec. 2019, https://www.arkansasonline.com/news/2019/dec/01/records-child-site-violated-u-s-rules-2/?news
[26] Bennett Haeberle, "Sequel Pomegranate closes as advocates, Paris Hilton call for change in 'troubled teen industry,'" WBNS 10, 21 Oct 2021, https://www.10tv.com/article/news/investigations/10-investigates/sequel-pomegranate-closes-advocates-paris-hilton-call-change-troubled-teen-industry/530-540a17cc-22fb-42e7-9227-0d529507b04c
[27] Ibid.
[28] Ibid.
[29] Jan Eastgate, "94% Of States Fail in Protecting Troubled Youths in Behavioral Centers," CCHR International, 19 Apr. 2021, https://www.cchrint.org/2021/04/19/94-of-states-fail-in-protecting-troubled-youths-in-behavioral-centers/, citing: Hannah Rappleye, "Michigan to ban restraints in youth facilities after Cornelius Frederick's death," NBC News, 2 Apr. 2021, https://www.nbcnews.com/news/us-news/michigan-ban-restraints-youth-facilities-after-cornelius-frederick-s-death-n1262756
[30] "Lawsuit filed against company that owned Lakeside Academy," WoodTV.com, 7 Oct. 2021, https://www.woodtv.com/news/kalamazoo-county/lawsuit-filed-against-company-that-owned-lakeside-academy/
[31] Tyler Kincade, "Video shows fatal restraint of Cornelius Frederick, 16, in Michigan foster facility," NBC News, 7 July 2020, https://www.nbcnews.com/news/us-news/video-shows-fatal-restraint-cornelius-fredericks-16-michigan-foster-facility-n1233122
[32] Op. cit., WoodTV.com, 7 Oct. 2021
[33] Jan Eastgate, "CCHR's Work Acknowledged in NZ Inquiry into Lake Alice Psychiatric Child Torture as 'An Extraordinary Effort,' Supporting Survivors for 45 Years," CCHR International, 1 July 2021, https://www.cchrint.org/2021/07/01/cchrs-work-acknowledged-nz-inquiry-lake-alice-psychiatric-child-torture/
[34] "Psychiatrist under scrutiny again," The Age, 18 April 2004, https://www.theage.com.au/national/psychiatrist-under-scrutiny-again-20040418-gdxp4k.html
[35] Aaron Smale, "Why protecting the state trumped justice for the children of Lake Alice," Stuff.com, 1 Nov. 2021, https://www.stuff.co.nz/national/126679589/why-protecting-the-state-trumped-justice-for-the-children-of-lake-alice
[36] Op. cit., CCHR International, 1 July 2021