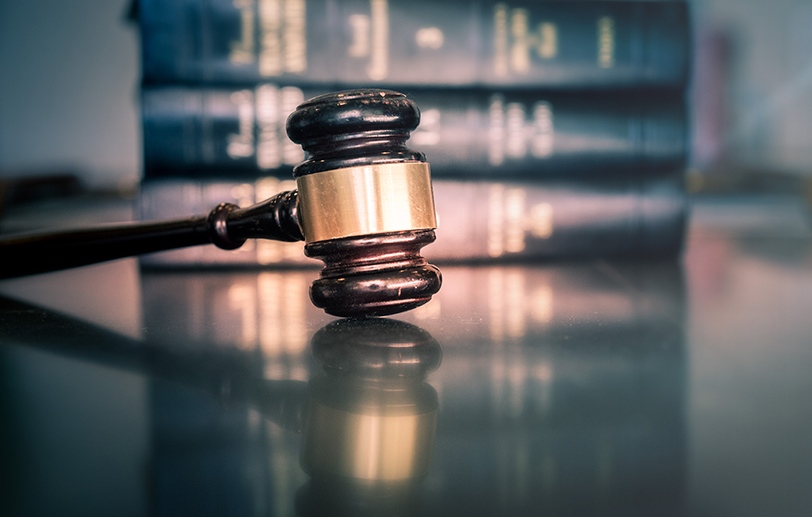 "One thing that would be extraordinarily helpful is to have legislation that actually says guardianship should be the last measure and that courts should consider other less restrictive ways of providing decision-making support." – Prianka Nair, co-director of the Disability and Civil Rights Clinic at Brooklyn Law School
The pop icon's traumatic story of being held captive by a punitive guardianship law, with abusive psychiatric evaluations and forced mood-altering drugs, has prompted legislators to act. But proposed laws, while applaudable, fall short on needed protections.
By Jan Eastgate
President, CCHR International
The Mental Health Industry Watchdog
July 26, 2021
The conservatorship abuses that singer-icon Britney Spears has suffered for thirteen years has prompted legislative responses to protect others. But these efforts may exacerbate the national problem if they ignore how conservatorships, which place guardians over the control of a person's life when deemed incompetent, are often based on a subjective psychiatric evaluation. As such, while it is very easy for someone to be placed under a conservatorship order because of a psychiatric diagnosis, it's very hard to get out of one. The diagnosis is stigmatizing and is hard to disprove because of its subjectivity. It can also expand over the years, especially where there may be deterioration in the individual from powerful psychotropic drugs prescribed to them.
A bipartisan "Britney Bill" was recently introduced in Congress with the intention to crack down on conservatorship abuse. Currently, individuals typically must prove in court that abuse or fraud has occurred in order for a guardian to be replaced.[1] Florida Democrat Charlie Crist and South Carolina Republican Nancy Mace introduced the Freedom and Right to Emancipate from Exploitation Act, aka the FREE Act, to the House of Representatives to give Americans the right to petition the court to have a "state-employed public guardian" and "state-appointed caseworker."[2]
But this turns the process over to the State with no protections provided to ensure that those appointed are beyond reproach other than a disclosure of any financial conflicts of interest to prevent fraud.[3]
Congressman Rand Paul posted a Tweet with a link to a page on CCHR International's website with a quote by Dr. Thomas Szasz against involuntary hospitalization and treatment, stating: "Thomas Szasz seems to say Free Britney…What say you?"
The late professor of psychiatry and co-founder of CCHR, Szasz warned against state intervention that allows psychiatry to circumvent individual and constitutional rights. He called it "The Therapeutic State," where the state gives psychiatry the power to be an institution of social control. "When I use the term therapeutic state, I use it ironically, it's therapeutic for the people who are doing the locking up, who are doing the therapy, it's not therapeutic for the victims, for the patients," Szasz said. "The therapeutic state seeks to remedy personal and social problems defined as diseases; its beneficiaries are often 'helped' against their will; it is a totalitarian state, governed by the rule of therapeutic discretion."[4]
CCHR asks legislators to review the World Health Organization's recent guideline for protections of people with mental health disabilities. WHO recommends countries "repeal guardianship and other substitute decision-making legislation and replace it with laws that recognize legal capacity and promote supported decision-making, including the use of advance plans [living wills] and best interpretation of will and preference."[5]
In Britney' case, the conservatorship was put into place in 2008, while she struggled with her mental health, and gave her father broad control over her life and finances.[6] Britney obtained a court order recently to reinforce her inherent right to obtain the legal counsel of her choice. Her new attorney must petition the court to have the current conservatorship removed.
Britney pleaded that the conservatorship over her affairs has made her feel "demoralized and enslaved." She has been subjected to numerous psychiatric evaluations and medications, stating: "I want to end the conservatorship without being evaluated," she said.[7] The system in place is "abusive," Britney said in court, accusing her conservators of forcing her to take mood-stabilizing drugs and perform against her will.[8]
Britney also told the court that her previous psychiatrist (who died in 2019) was abusive in his treatment of her. She alleged that she was subjected to lengthy psychological evaluations, forced into a $60,000-a-month inpatient facility and told that she wouldn't be able to see her children if she failed to comply. "To be totally honest with you, when [the doctor] passed away, I got on my knees and thanked God," she said. She was then forced to see a therapist three days a week. Paparazzi humiliated her by taking photos of her crying after the emotional sessions. She asked the judge last month to be allowed to be part of her own care plan.[9]
NBC News reported that allegations of abusive psychiatrists in conservatorships are not uncommon. Doctors are asked to file capacity declarations with the court which form about 75 percent of how judges base their decisions to keep someone under court-ordered guardianship, Tamar Arminak, a conservatorship lawyer said. "It is the psychiatrist that holds, sort of, dangling the carrot: 'Everybody around you is telling me you're not complying,' 'You're not doing well,'" Arminak said. "'Therefore, I'm going to put you in inpatient treatment. Therefore, you are going to be institutionalized.' Therefore, things are going to change for you.' And as we know from Britney's testimony, that's exactly what happened to her."[10]
The intentions with the FREE Act to safeguard individuals against what Britney has faced are commendable, but nothing in the bill addresses how individuals are abused at the point of the evaluation—before a guardianship order is sought or given.
Psychiatric evaluations, which are notoriously subjective, have the power to usurp a person's Constitutional rights to liberty. Thomas Insel, former Director of the National Institute of Mental Health noted that psychiatry's Diagnostic and Statistical Manual of Mental Disorders (DSM), which is used for such evaluations, is weak because of its "lack of validity. Unlike our definitions of ischemic heart disease, lymphoma, or AIDS, the DSM diagnoses are based on a consensus about clusters of clinical symptoms, not any objective laboratory measure."[11]
Because DSM disorders are fraught with the potential for error, misdiagnosis is common. Psychiatrists neglect to first perform thorough physical examinations to detect or rule out underlying medical conditions, instead grabbing the DSM and the prescription pad.
The WHO's "Guidance on community mental health services: Promoting person-centered and rights-based approaches" released in June 2021, is very clear about abuse in the mental health system: "Many people with mental health conditions and psychosocial disabilities are denied the right to exercise their legal capacity; that is, the right to make decisions for oneself and to have those decisions respected by others. Based on stigmatizing assumptions about their status – that their decisions are unreasonable or bring negative consequences, or that their decision-making skills are deficient, or that they cannot understand and make decisions for themselves or communicate their will and preferences – it has become acceptable in services in countries throughout the world, for others to step in and make decisions for people with mental health conditions and psychosocial disabilities. In many countries, this is implemented through schemes like guardianship, supervision and surrogacy. and is legitimized by laws and practices."
Further, "Although challenging, it is important for countries to set goals and propose steps to eliminate practices that restrict the right to legal capacity, such as involuntary admission and treatment, and to replace these with practices that align with people's will and preferences, ensuring that their informed consent to mental health care is always sought and that the right to refuse admission and treatment is also respected."[12]
In order for Britney to end the conservatorship, she must prove she is capable of caring for herself, able to handle her finances, and will not be at risk if the arrangement is removed, said Nina Kohn, a law professor at Syracuse University who specializes in the civil rights of those with diminished mental capacity and elder law. "We look to other people we trust for help and support. So, the fact that she might need support to make decisions doesn't mean that she can't make decisions for herself."[13]
However, efforts to prove she is competent could fall prey to more psychiatric evaluations, further putting her at risk of having her liberties and freedoms restricted.
As an organization that has exposed abuses in the mental health industry for more than fifty years, CCHR has definitely come across unscrupulous guardians that have been able to secure the help of psychiatrists to maintain control over an individual, especially their finances. The diagnostic aspect of conservatorship needs closer scrutiny.
A promising aspect of the FREE Act is that it emphasizes that based on the 14th Amendment to the Constitution, citizens must be protected from being deprived of "life, liberty, or property, without due process of law." The proposed law says Britney not being able to free herself from her father's control, violates this Constitutional right. "Under the FREE Act, we would Free Britney along with the countless number of seniors and persons with disabilities being abused and exploited by the broken system," Crist said in a statement.[14] But they also need to be free from psychiatric coercion where this is used to secure the conservatorship or guardianship order.
The bill doesn't show how accountability will be enforced and how a psychiatric evaluation can be challenged.
It is unclear how many psychiatric evaluations Britney underwent for the current conservatorship to have continued for thirteen years. She should have had the right to an attorney to be present or represent her interests during such evaluations. If the star is so opposed to her current treatment methods and wanting to make her own decisions, who were the treating psychiatrists that were complicit with the violation of Britney's Constitutional rights?
State laws need to ensure that someone who is subject to a psychiatric evaluation also has freedom of choice and the right to obtain a second medical—as opposed to a psychiatric—opinion.
The Free Britney L.A. Twitter account (@freebritneyla), while heartened by the Federal bill, also opposes it: "We cannot support legislation that empowers professional guardians."[15] There is controversy with some in the Free Britney movement that the bill is not enough to ensure accountability and would encourage more conservatorships instead of less.
Contributing to this concern is a section of the bill which throws a financial carrot to the states, offering grants for them to hire state-employed conservators, guardians, and caseworkers, which would be maintained in a database of all legal guardianships and conservatorships of those legally found incompetent under state law (which is not defined in the law). Federal funds would be $160 million to hire caseworkers and $100 million to hire legal guardians.[16]
Prianka Nair, co-director of the Disability and Civil Rights Clinic at Brooklyn Law School, told The New York Times: "One thing that would be extraordinarily helpful is to have legislation that actually says guardianship should be the last measure and that courts should consider other less restrictive ways of providing decision-making support."[17]
Ira Burnim, legal director of the Bazelon Center for Mental Health Law, told NBC News, "It's probably the No. 1 complaint of people who rely on the public mental health system for their care, which is they're not heard and their preferences aren't respected," Burnim said. "And there's too much reliance on medication, and particularly large doses of medication, and too little reliance or even belief in supporting people through not just therapy but providing other, more concrete forms of help to live independently."[18]
CCHR agrees, saying the WHO guidelines are clear about protecting individual rights to choose. It also recommends people sign a Living Will to express their treatment and guardianship preferences should their liberty be threatened by competency issues. A psychiatric living will, based on the recommendations of Dr. Szasz is available on CCHR's website.
References:
[1] Aishvarya Kavi, "A bipartisan bill seeks to 'Free Britney' and others who ask a judge to replace their guardian or conservator," The New York Times, 20 July 2020, https://www.nytimes.com/2021/07/20/us/politics/free-britney-bill-law.html
[2] Chris Willman, "Bipartisan 'Britney Bill' Introduced in Congress — and Some in 'Free Britney' Movement Oppose It," Variety, 20 July 2021, https://variety.com/2021/music/news/britney-bill-introduced-congress-conservatorships-1235024037/
[3] Op. cit., Chris Willman, Variety, 20 July 2021
[4] https://www.cchrint.org/about-us/co-founder-dr-thomas-szasz/; https://www.cchrint.org/about-us/co-founder-dr-thomas-szasz/quotes-on-therapeutic-state/
[5] The World Health Organization "Guidance on community mental health services: Promoting person-centered and rights-based approaches," pp. 6, 187, https://www.who.int/publications/i/item/9789240025707
[6] Zoe Christen Jones, "What does Britney Spears need to do to end her conservatorship?" CBS News, 16 July 2021, https://www.cbsnews.com/news/britney-spears-conservatorship-father-how-to-end/
[7] "CCHR Joins Global Support For Britney Spears' Human Rights Plea," CCHR International, 25 June 2021, https://www.cchrint.org/2021/06/25/cchr-joins-global-support-for-britney-spears-human-rights-plea/, citing: Doha Madani and Diana Dasrath, "Britney Spears to court: I feel ganged up on, bullied, left out and alone: The singer said she has been traumatized by the conservatorship and has refrained from speaking publicly because she felt no one would believe her," NBC News, 23 June 2021, https://www.nbcnews.com/pop-culture/pop-culture-news/britney-spears-give-rare-public-testimony-conservatorship-battle-n1271943
[8] Lydia O'Connor, "Britney Spears' Lawyer 'Aggressively' Moving To Remove Father As Conservator," Huffington Post, 19 July 2021, https://www.huffpost.com/entry/britney-spears-lawyer-jamie-spears-conservator_n_60f601b0e4b07c153fb7ed58
[9] Doha Madini, "Britney Spears alleged her former psychiatrist was abusive, but it probably won't end her conservatorship, experts say," NBC News, 13 July 2021, https://www.nbcnews.com/news/us-news/britney-spears-alleged-her-former-psychiatrist-was-abusive-it-probably-n1273769
[10] Ibid.
[11] Thomas Insel, "Transforming Diagnosis," NIMH Website, 20 Apr.  2013, http://www.nimh.nih.gov/about/director/2013/transforming-diagnosis.shtml
[12] Op. cit., The World Health Organization, p. 6
[13] Op. cit., Zoe Christen Jones, CBS News, 16 July 2021
[14] Op. cit., Chris Willman, Variety, 20 July 2021;  "Freedom and Right to Emancipate from Exploitation (FREE) Act," U.S. House of Representatives, https://crist.house.gov/uploadedfiles/free_act_bill_text.pdf
[15] Ibid., Chris Willman.
[16] "Freedom and Right to Emancipate from Exploitation (FREE) Act," U.S. House of Representatives, https://crist.house.gov/uploadedfiles/free_act_bill_text.pdf
[17] Op. cit., Aishvarya Kavi, The New York Times, 20 July 2020
[18] Op. cit., Doha Madini, NBC News, 13 July 2021