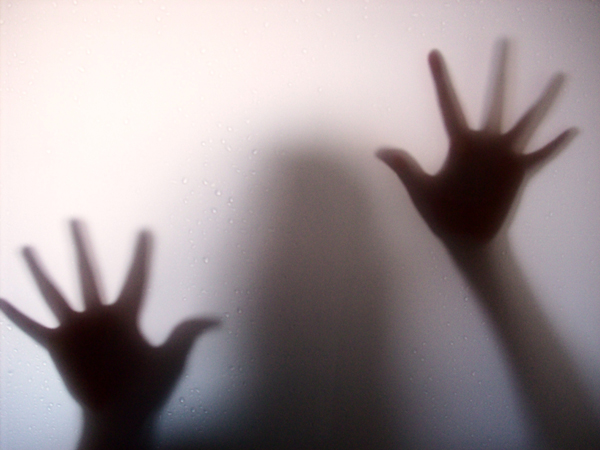 "It is disgusting when our most vulnerable children are placed in these facilities and then treated like animals." – Tommy James, Attorney
CCHR increases its investigations into child and youth behavioral centers
By CCHR International
The Mental Health Industry Watchdog
January 18, 2021
The state of Michigan is working to end the use of restraints in the child welfare system. This is in response to the 2020 restraint death of 16-year-old Cornelius Frederick who was at Sequel Youth & Family Services psychiatric facility, the now closed Lakeside Academy. In June, the restraint of Frederick was ruled a wrongful death and three Lakeside employees who restrained him were charged with manslaughter in connection to his death and are awaiting trial.[1] CCHR has made submissions to legislators across the county about restraint abuse, and sees Michigan as paving the way to protect children but wants their law to completely ban physical and chemical restraints for behavioral control.
In September 2020, a steering committee led by Michigan's Children's Services Agency announced it would also investigate foster care and juvenile justice placement practices in the state. Among the proposed changes would be eliminating restraints unless absolutely necessary — that is, during emergencies or life-saving intervention. The reforms would mean that restraints could not be used as an intervention to control behavior or because a youth refuses to follow the rules.[2]
Sequel is also in trouble in Alabama, where The Moulton Advertiser reported, "Lawsuit claims abuse at Courtland Sequel youth facility." The lawsuit was filed against Sequel TSI psychiatric facility alleging employees assaulted a patient numerous times. It claims abuse and neglect of a teenage patient, identified as Hunter C., who lived at the facility in 2018 and 2019. It is alleged he suffered "multiple traumas to his head causing concussions, lacerations that required stitches, hematomas [blood clots] and other injuries." Further, "There is systemic violence in Sequel facilities throughout the country," attorney Tommy James said. "The level of abuse is staggering and very disturbing. No informed parent would ever allow their child to spend even one hour in a Sequel facility." And "it is disgusting when our most vulnerable children are placed in these facilities and then treated like animals," James said. "Sequel must be held accountable for what they did to Hunter and countless other children who were abused under their care."[3]
In December last year, California announced it would no longer send children to Sequel's facilities, followed by Sequel losing a license to run a lucrative residential facility in Ohio.[4] But a petition that started online in the wake of Cornelius's death, calls for a closure of all Sequel facilities nationwide with almost 330,000 signatures.[5]
CCHR is committed to continuing its exposure of for-profit psychiatric facilities and youth behavioral centers which is not just limited to Sequel.
In early December 2020, the Arkansas Department of Human Services (DHS) Division of Child Care and Early Childhood Education (DCCECE) found deficiencies at the Piney Ridge Treatment Center (in Fayetteville, owned by Acadia Healthcare, another major for-profit psychiatric hospital chain).
KNWA/FOX24, through a Freedom of Information Act request, obtained the October 27, 2020, complaint. The DHS responded on December 4, 2020, and gave the agency a list of corrections that needed to be made.[6] The same month the Associated Press reported that Piney Ridge was using chemical injections to restrain young people in seclusion, a violation of federal rules, despite in January 2020 saying that it would stop their use.
The facility is relatively large, licensed for 102 kids ages 7-17. About 50% are from out of state, far from their families or guardians.[7]
Acadia Montana closed in July 2019 after a 9-year-old Oregon girl who was placed there was found chemically restrained and frequently put in seclusion.[8]
CCHR has filed thousands of complaints against Acadia to U.S. state legislators and United Kingdom Members of Parliament (MPs). In the UK, Acadia purchased a chain of psychiatric facilities called The Priory in 2016. It's been under government scrutiny since, with media reporting that Acadia, "has been subject to multiple reports of abuse, mismanagement and chronic closures throughout the U.K." In December 2020, Acadia announced it has sold its struggling The Priory to a Dutch buyout firm, Waterland Private Equity, to pay down its debt and other corporate commitments. This is at a loss of 25% of what it paid for The Priory.[9]
BBC News further exposed The Priory over the death of psychiatric patient Patrick Casey, 41, at Devon House in London, which is now before the Coroner's court.[10] At least three Priory psychiatric facilities closed in the UK in 2020. And two psychiatric facilities that formed part of Cygnet Healthcare, owned by Universal Health Services, also closed.
Michigan is paving the way for a nationwide need for a ban on restraints in psychiatric youth facilities following Cornelius Frederick's violent death from restraint use for unruly behavior.
References:
[1] Lynsey Mukomel, "Committee eyes 2022 for restraint reform at state youth homes," Wood TV, 14 Jan 2021, https://www.woodtv.com/news/kzoo-and-bc/committee-eyes-2022-for-restraint-reform-at-state-youth-homes/
[2] Ibid.
[3]  Chelsea Retherford, "Lawsuit claims abuse at Courtland Sequel youth facility," The Moulton Advertiser, 7 Jan 2021, https://www.moultonadvertiser.com/news/article_8affb2d2-5035-11eb-a4d8-f3037059f4ae.html
[4] Curtis Gilbert, "California hands Sequel a major setback," APM Reports, 14 Dec. 2020, https://www.apmreports.org/story/2020/12/14/california-hands-sequel-a-major-setback
[5] https://www.change.org/p/gretchen-whitmer-justice-for-cornelius-shut-sequel-down
[6] Ninette Sosa, "A CLOSER LOOK: Piney Ridge Treatment Center corrects a dozen safety issues within a week," KNWA Fox local news, 11 Dec. 2020, https://www.nwahomepage.com/news/a-closer-look/a-closer-look-piney-ridge-treatment-center-completes-a-dozen-safety-issues-within-a-week/
[7] "Records: Arkansas Youth Treatment Center Broke Federal Rules," The Seattle Times, 1 Dec 2019, https://www.seattletimes.com/news/records-arkansas-youth-treatment-center-broke-federal-rules/; Lisa Hammersly and Ginny Monk, "Repairs underway at Northwest Arkansas treatment center; youth facility halts injections as restrains, reports say," Arkansas Democrat Gazette, 26 Jan 2020, https://www.arkansasonline.com/news/2020/jan/26/repairs-underway-at-treatment-center-20/
[8] "Montana facility closing after chemical restraint flap," Associated Press, 18 June 2019, https://apnews.com/article/dc4eb3b147d04af3b87c30e6c9a8ce8b; Seaborn Larson, "Fallout continues after Acadia Montana's sudden closure," Missoulian, 8 Dec. 2019, https://missoulian.com/news/state-and-regional/fallout-continues-after-acadia-montanas-sudden-closure/article_750bc689-7157-533c-91a1-1e78023b2114.html
[9] Kara Hartnett, "Acadia Finds U.K. Buyer, Nashville Post, 30 Dec. 2020, https://www.nashvillepost.com/business/health-care/article/21145231/acadia-finds-uk-buyer; "Acadia Healthcare Announces Definitive Agreement to Sell U.K. Operations, Businesswire, 30 Dec. 2020, https://www.businesswire.com/news/home/20201230005155/en/Acadia-Healthcare-Announces-Definitive-Agreement-to-Sell-U.K.-Operations; Gil Plimmer, "Priory sold to buyout group Waterland for £1bn," Financial Times, 30 Dec. 2020, https://www.ft.com/content/6058bdd8-3ff2-4f54-93c6-5911c1ec29d5
[10] "Disabled man died after 'choking on marshmallow,'" BBC News, 8 Jan. 2021, https://www.bbc.com/news/uk-england-london-55590817