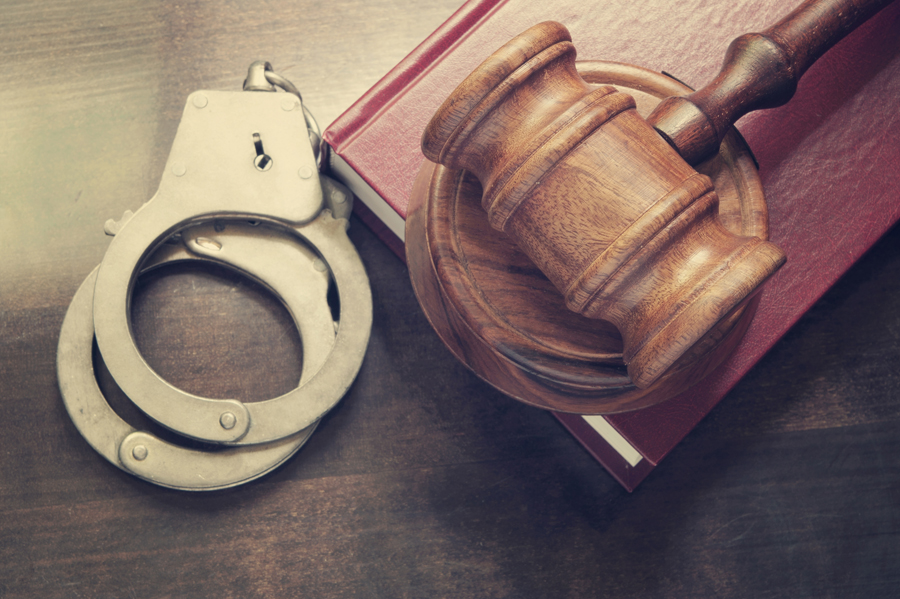 "With billions of dollars already defrauded in the mental system, this could escalate with less government oversight during COVID-19 pandemic. This includes a potential massive increase in psychiatric and controlled substances prescriptions—areas already a breeding ground for fraud." – CCHR International
Mental health industry watchdog stays alert to scammers profiting from COVID-19 fears. Concerned about patients being defrauded when seeking mental health treatment, CCHR launches newsletter to inform law enforcement and health officials about mental healthcare fraud.
By CCHR International
The Mental Health Industry Watchdog
April 6, 2020
The Citizens Commission on Human Rights International (CCHR), that has spent 50 years investigating psychiatric fraud and abuse, launched a newsletter this week for law enforcement, Medicaid and Medicare healthcare fraud units and health officials about potential mental health industry fraud with loosened regulations during the COVID-19 pandemic. CCHR is increasing its oversight of the field in light of mental health professionals now able to use telepsychiatry across all states at potential rates of five times what they charge for in-person office consultations.
"We want to ensure that healthcare dollars needed to fight COVID-19 are not defrauded or squandered by those in the mental health industry that put profit above patients. Fraud scams can use video chats, excessive billing over the Internet with psychiatrists writing a large number of prescriptions," said Jan Eastgate, president of CCHR International.
Fears over COVID-19 are being used to create a market for more psychotropic drugs. "Suicide" is promoted as a risk of fears of the virus while a poll released in March 2020, claimed the Corona virus has affected the mental health of nearly half of all people in the United States.[1] The antidepressant market is already valued at $13.69 billion a year.[2] Real Money reported the astounding idea that "As crisis turns into one of mental health as well as physical health, some firms are experimenting with use of LSD and 'magic mushroom' compounds."[3]
On March 24, the Department of Justice issued a statement that it is remaining vigilant in detecting, investigating, and prosecuting wrongdoing related to the COVID-19 crisis. In a memo to U.S. Attorneys, Attorney General Barr said, "The pandemic is dangerous enough without wrongdoers seeking to profit from public panic and this sort of conduct cannot be tolerated."[4] In 2019, the Department of Health and Human Services Office of Inspector General, the Department of Justice and, in some cases, the FBI, busted at least five health care fraud schemes that involved telemedicine.[5]
CCHR says that based on billions of dollars already defrauded in the mental system, this could escalate with less government oversight during COVID-19 pandemic. This includes a potential massive increase in psychiatric and controlled substances prescriptions—areas already a breeding ground for fraud, CCHR adds.
Improper billing for telemedicine services is also a top trigger for federal fraud and abuse scrutiny. In 2018, an Office of Inspector General (OIG) report found that 31% of a sample of 100 telehealth claims did not meet Medicare conditions for payment, with an estimated $3.7 million wasted on improper claims between 2014 and 2015.[6]
CCHR has found for-profit behavioral facilities have systemic fraud, including detaining patients against their will. Inspections of the facilities are now compromised because of COVID-19 so abuse is "out of sight, out of mind," CCHR says.
Last year, a now-closed Texas psychiatric hospital, Sundance Behavioral Healthcare System pleaded guilty to a criminal indictment of kidnapping patients and illegally detaining a female patient against her will for 21 days. Another female patient was held for 11 days and forcibly drugged. The facility agreed to pay a $200,000 fine. Criminal District Attorney Sharen Wilson, pointed out, "This is a groundbreaking conviction. Not just because a corporation has been found guilty of a criminal offense, but for the severity of their conduct – holding people at a mental health facility against their will for financial gain."[7]
In 2014, Richard Kusserow, who served for eleven years as the U.S. HHS Inspector General, pointed to psychiatry and psychology as key areas of fraud, stating: "Many health care fraud investigators believe mental health caregivers, such as psychiatrists and psychologists, have the worst fraud record of all medical disciplines."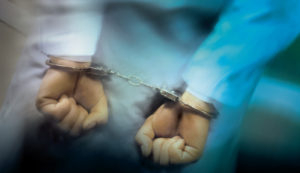 CCHR receives scores of complaints and evidence of prescription and hospital fraud, including prescribing drugs in exchange for sex. Taking a sample of 10 indictments and prosecutions since the beginning of 2019, seven psychiatrists were convicted and jailed for a combined total of over 20 years for fraud-related crimes. These included:
March 2020: Kentucky psychiatrist Peter Steiner pled guilty to distributing controlled substances without a medical reason. Steiner prescribed thousands of units of buprenorphine and distributed opiates, filled early refills for patients, prescribed "dangerous combinations" of drugs and drugs in exchange for "sexually graphic photos and videos." "This is a crystal clear example of the U.S. Attorney's Office prosecuting a doctor turned drug dealer….," said U.S. Attorney Russell Coleman.[8] Steiner was sentenced to four years of imprisonment, followed by four years of supervised release.[9]
February 2020: A federal jury found a west Tennessee psychiatrist Dr. Richard Farmer, 83, guilty of unlawfully distributing opioids to purported patients and to others who were never his patients.[10] In April 2019, Farmer was one of three Memphis-area doctors and two nurses indicted as part of one of the country's largest federal drug busts for illegal distribution of prescription opioids. He also prescribed drugs "often in exchange for sexual favors or companionship," according to the indictment.[11] Farmer's sentencing is scheduled for May 22.[12]
February 2020: James Henry Edwards III from Fairhope, Alabama, faced 87 federal counts of distribution of controlled substances. He was indicted in 2019 for allegedly writing illegal prescriptions, including for several controlled substances, such as opioids "outside the usual course of professional medical practice and for no legitimate medical purpose, unlawfully, and for non-medical reasons," according to the latest indictment.[13]
February, 2020: A federal grand jury said Dr. Roy Monsour, a psychiatrist in his mid-60s, conspired with others to illegally dispense diethylpropion (stimulant similar to an amphetamine) and phentermine hydrochloride (stimulant and appetite depressant). Both drugs are used to treat obesity. A grand jury handed up the indictment on January 16, 2020 under seal but the case was unsealed in February.[14] Monsour appeared in federal court in Pittsburgh, Pennsylvania where prosecutors are seeking the forfeiture of Monsour's medical license.[15]
January 2020: Virginia psychiatrist Udaya K. Shetty, 64, was sentenced to two years, three months prison over a healthcare fraud scheme. He also agreed to pay over $1 million to settle related claims. According to court documents, Shetty practiced at his own practice, Behavioral & Neuropsychiatric Group. Beginning in 2013, he created a scheme by which he could overbill healthcare benefit programs by seeing patients for only five to 10 minutes, but then billing for services that were on average 41 to 63 minutes long. Shetty instructed his staff to often double, triple, or even quadruple book appointment times. The fraud became apparent when investigators discovered that on dozens of instances Shetty would have needed more than 24 hours a day of working to perform the services for which he billed. In 2017, Shetty closed his practice and joined another psychiatric practice, Quietly Radiant Psychiatric Services. While there Shetty, and one of his former employees, Mary Otto, engaged in a similar scheme. Shetty directed Otto to access the billing system and change all of his billing data to a higher billing rate. As a result of their actions, Shetty and Otto defrauded various healthcare benefit programs of more than $450,000. Otto pled guilty for her role in the scheme and was sentenced to 15 months in prison on January 10, 2020.[16]
December 2019: Paul J. Mathieu, a 54-year-old Morristown, New Jersey psychiatrist was sentenced to four years in prison for his participation in a scheme to defraud Medicare and Medicaid of $30 million dollars, according to U.S. Attorney for the Southern District of New York Geoffrey S. Berman. Between 2007 and 2013, Mathieu falsely posed as the owner of three medical clinics, which were actually owned by a corrupt businessman, and falsely claimed that he had examined and treated thousands of patients whom he had not in fact seen. For the last 3½ years of the scheme, Mathieu saw no patients at all, simply falsifying enormous stacks of phony medical records falsely stating that he had seen and treated such patients. Mathieu was convicted in May 2019, following a six-week trial, on charges of health care fraud, wire fraud, mail fraud, conspiracy to commit those offenses, and conspiracy to make false statements in connection with a federal health care program. "Corrupt doctors and therapists who defraud Medicare and Medicaid betray their medical training, their professions, their patients, and the taxpayers. These taxpayer-funded programs are designed to provide essential medical services to the elderly and the needy, not to enrich corrupt doctors and other fraudsters," Berman said. "Paul Mathieu's sentence sends a clear message that those who cheat Medicare and Medicaid will be held accountable."[17]
July 2019: Dr. Xingjia Cui of Pittsford, New York, who worked at the Canandaigua Veterans Affairs Medical Center, was convicted of billing health insurance companies for services he did not provide to his patients. Cui, a 56-year-old who also had a private practice in Canandaigua, was also ordered to pay $597,823 in restitution by U.S. District Judge Elizabeth A. Wolford, according to a release by the U.S. attorney's office. According to law enforcement, Cui failed to report $381,447 received from his patients on federal income tax returns from 2010-14. He was sentenced to a year and a day in prison for health care and tax fraud.[18]
June 2019: A Santa Ana psychiatrist, Robert Tinoco Perez, 57, was sentenced to four years, three months in federal prison for accepting cash to write prescriptions for addictive narcotics like opioid oxycodone to a drug dealer to sell on the streets, the United States Attorney's Office in California said. He was sentenced after pleading guilty to one felony count of conspiracy to distribute controlled substances in February. The doctor wrote prescriptions for patients he had never met or examined, and created fake medical records for customers to provide justification for their prescriptions, the Attorney's Office said. In his plea agreement, the doctor admitted to writing prescriptions for 240 pills of Adderall, 300 pills of Roxicodone (opioid) and 250 pills of Norco (opioid) for fictitious patients between December 2017 and January 2018, authorities said. One of the customers was an undercover officer. Perez sold the prescriptions with the fake names to co-defendant William Jason Plumley for at least $1,400, officials said, citing Perez's plea agreement.[19]
April 2019: South Florida psychiatrist, Arthur John Kranz, was sentenced to over four years in prison for disability fraud and tax evasion on over $1.6 million in income earned. Beginning in 2002, Kranz made a claim on his private disability policy that he was unable to work, and began receiving disability payments from his insurance company. In December 2003, Kranz submitted an application to the Social Security Administration (SSA) for disability benefits. The SSA approved his application. Kranz then began receiving SSA disability payments, in addition to the private disability insurance payments. Kranz was required to notify his insurance company and the SSA if he returned to work. From January 2006 to March 2013, Kranz worked as a psychiatrist at a hospital in Pennsylvania and earned over $1.6 million in income but did not report his employment to either the SSA or his insurance company. He took steps to conceal his income from the insurance company, the SSA and the Internal Revenue Service (IRS). He directed that his income be paid to nominee individuals and sham corporations he had created to receive his payments. Kranz also filed false personal tax returns that did not report the income from his work as a psychiatrist, and provided fraudulent documentation to his insurance company that falsely stated that he was not working. In addition to the term of imprisonment imposed, Kranz was ordered to serve three years of supervised release and pay restitution of $1,013,284.[20]
January 2019: Psychiatrist Alfredo Cervantes, 61, from Lebanon, Virginia, previously pled guilty to one count of health care fraud and one count of wire fraud. As a condition of his guilty plea, Cervantes, whose medical license and DEA registration were revoked in 2015, agreed never to practice medicine again. Cervantes was employed by Mountain States Medical Group and Russell County Medical Center as a psychiatrist. In February 2012, he began a sexual relationship with one of his patients, which continued until February 18, 2014, when Cervantes ended the relationship and the patient attempted suicide. While that relationship was ongoing, Cervantes purchased alcohol for the patient and encouraged her to drink with him, while prescribing her drugs for which alcohol is contraindicated. Cervantes fraudulently billed United Healthcare $1,508 for psychiatric care of that patient and caused Virginia Medicaid to be fraudulently billed $9,313 for prescription drugs he wrote for that patient, when no legitimate medical care of the patient was occurring. He was sentenced to seven months imprisonment and ordered to pay a fine of $25,000.00 and restitution in the amount of $3,131.20.[21]
CCHR urges people to report abuse and fraud in the mental health system, here.
References:
[1] https://www.rawstory.com/2020/04/psychologists-warn-coronavirus-crisis-has-created-a-looming-mental-health-disaster/
[2] "Psychedelics May Find Legit Place in Pharma as Pandemic Takes Toll," Real Money, 2 Apr. 2020, https://realmoney.thestreet.com/investing/stocks/psychedelics-may-find-legit-place-in-pharma-as-pandemic-takes-toll-15283246
[3] "Psychedelics May Find Legit Place in Pharma as Pandemic Takes Toll," Real Money, 2 Apr. 2020,https://realmoney.thestreet.com/investing/stocks/psychedelics-may-find-legit-place-in-pharma-as-pandemic-takes-toll-15283246
[4] https://www.justice.gov/usao-edok/pr/department-justice-requests-citizens-be-aware-and-report-covid-19-fraud
[5] https://khn.org/news/medicare-fraud-telemedicine-medical-equipment-scams/
[6] "Telemedicine: Three fraud and abuse triggers," Clinical Neurology News, 10 Sept. 2018, https://www.mdedge.com/clinicalneurologynews/article/174301/business-medicine/telemedicine-three-fraud-and-abuse-triggers
[7] "Sundance Behavioral Health Convicted of Criminal Violations Against Patients: "A nightmare right out of 'One Flew Over the Cuckoo's Nest'" Tarrant County District Attorney says," NBC DFW, 30 Aug. 2020, https://www.nbcdfw.com/news/local/sundance-behavioral-health-convicted-of-criminal-violations-against-patients/207301/
[8] "Kentucky doctor faces potential prison time after pleading guilty to dealing drugs," Courier Journal, 11 Mar. 2020, https://www.courier-journal.com/story/news/crime/2020/03/11/kentucky-psychiatrist-pleads-guilty-dealing-drugs/5023531002/
[9] "Louisville Psychiatrist Pleads Guilty To Distributing Controlled Substances Without A Medical Purpose," DoJ, U.S. Attorney's Western District of Kentucky press release, 11 Mar. 2020, https://www.justice.gov/usao-wdky/pr/louisville-psychiatrist-pleads-guilty-distributing-controlled-substances-without
[10] https://www.justice.gov/opa/pr/west-tennessee-psychiatrist-found-guilty-unlawfully-distributing-opioids
[11] https://www.insurancefraud.org/IFNS-detail.htm?key=31303
[12] "Tennessee doctor convicted in region's first 'Opioid Strike Force Takedown,'" Fox News, 23 Feb. 2020, https://www.foxnews.com/us/tennessee-doctor-convicted-opioids
[13] "Indicted Fairhope psychiatrist facing 87 new federal drug charges," Mobile Real Time News, 25 Feb. 2020, https://www.al.com/news/mobile/2020/02/indicted-fairhope-psychiatrist-facing-87-new-federal-drug-charges.html
[14] "Ligonier psychiatrist indicted in drug conspiracy case," Pittsburgh Post-Gazette, 7 February 2020, https://www.post-gazette.com/news/crime-courts/2020/02/07/dr-roy-monsour-ligonier-indicted-drug-conspiracy-case-monsour-medical-center-jeannette/stories/202002070097
[15] https://triblive.com/local/westmoreland/ligonier-township-physician-indicted-in-alleged-drug-conspiracy/
[16] "Virginia Beach psychiatrist sentenced to prison for healthcare fraud scheme," WTKR, 16 Jan. 2020, https://wtkr.com/2020/01/16/virginia-beach-psychiatrist-sentenced-to-prison-for-healthcare-fraud-scheme/; https://www.justice.gov/usao-edva/pr/psychiatrist-sentenced-prison-healthcare-fraud-scheme
[17] https://patch.com/new-jersey/morristown/morristown-doctor-sentenced-prison-medicare-fraud-scheme
[18] "Canandaigua doctor sentenced to 366 days in prison in health care-tax fraud case," Democrat and Chronicle, 23 Jul 2019, https://www.democratandchronicle.com/story/news/2019/07/22/xingjia-cui-pittsford-man-psychiatrist-canandaigua-sentenced-fraud-veterans-affairs/1800610001/
[19] "Santa Ana Psychiatrist Sentenced to More than 4 Years in Prison for Writing Illegal Opioid Prescriptions to Drug Dealer," KTLA5 News, 18 Jun. 2020, https://ktla.com/news/local-news/santa-ana-psychiatrist-sentenced-to-more-than-4-years-in-prison-for-writing-illegal-opioid-prescriptions-to-drug-dealer/
[20] https://www.justice.gov/opa/pr/south-florida-doctor-sentenced-prison-tax-evasion-and-disability-fraud
[21] https://www.justice.gov/usao-wdva/pr/psychiatrist-pleads-guilty-healthcare-fraud-and-wire-fraud; https://wcyb.com/news/local/former-russell-county-psychiatrist-sentenced-to-seven-months-for-health-care-fraud