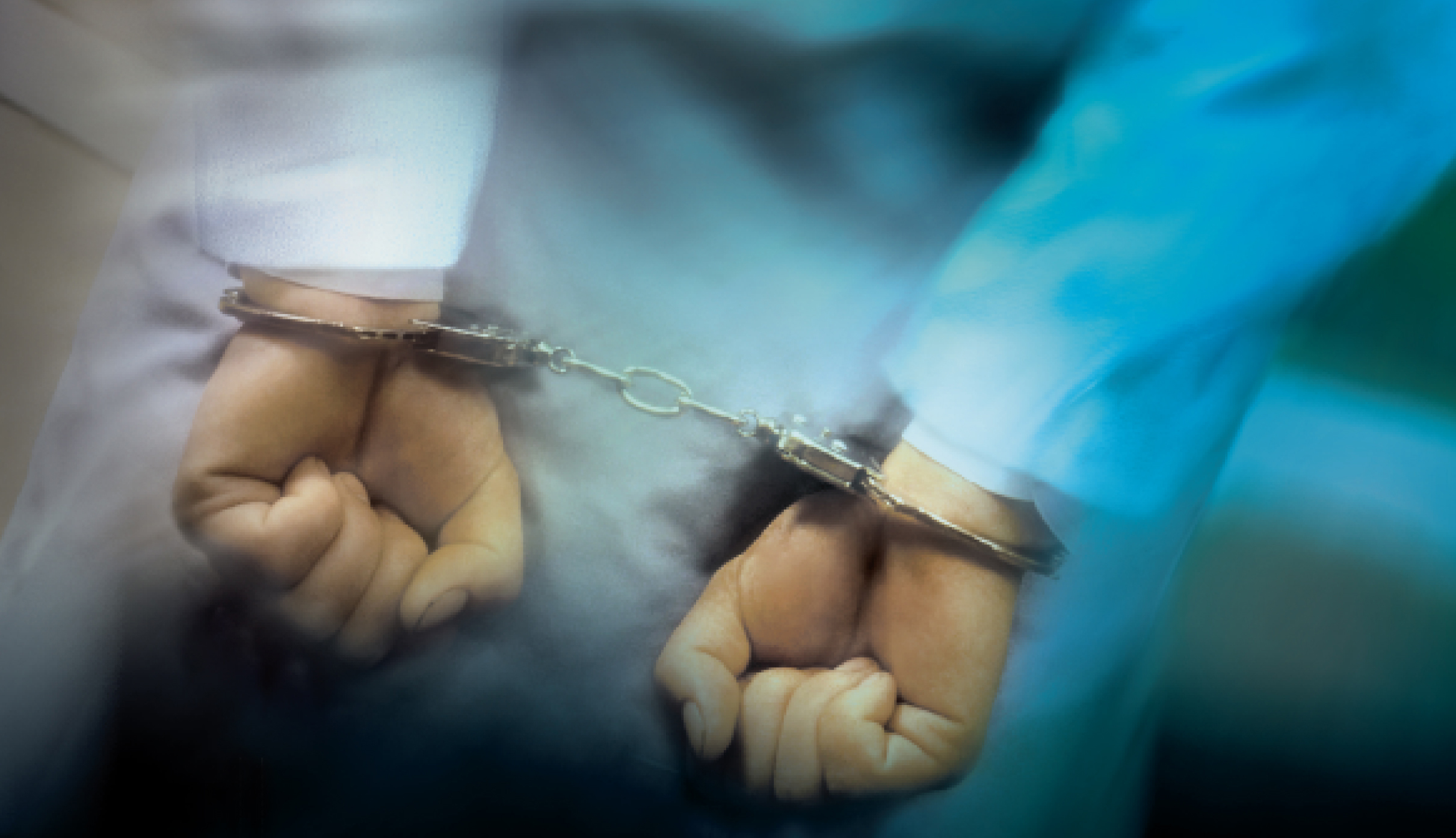 By CCHR International
The Mental Health Watchdog
March 6, 2020
Fairhope, Alabama psychiatrist James Henry Edwards III, indicted last year for allegedly writing illegal prescriptions is now facing another 87 federal counts of distribution of a controlled substance, according to a superseding indictment against the doctor. The superseding indictment replaces a three-count federal indictment against Dr. Edwards in July 2019 that alleged he prescribed several controlled substances, including opioids, from January 2011 to July 2019. Edwards' trial is scheduled to be continued July 13.[1]
According to the indictment, other drugs included the benzodiazepines alprazolam (Xanax), clonazepam (Klonopin), lorazepam (Ativan), and diazepam (Valium) and the stimulants amphetamine, dexmethylphenidate (Focalin), dextroamphetamine-amphetamine (Adderall) and methylphenidate (Ritalin); lisdexamfetamine (Vyvanse) and tramadol (pain killer).[2]
In July 2019, federal agents executed search warrants and raided his offices in Opelika and Gulf Shores. Edwards' arrest came after a complaint was filed for allegedly issuing prescriptions for controlled substances without a legitimate medical reason.[3]
In May of 2018, the Alabama Board of Medical Examiners (BME) issued an Order to Show Cause that alleged Dr. Edwards "excessively dispensed controlled substances," and ordered him to prove why his Alabama Controlled Substances Certificate, or ACSC "should not be revoked." A 21-page document from the BME shone some light on the Board's issues with Dr. Edwards' medical practices. A consent order from the BME indicated Dr. Edwards was interviewed in early 2018 "regarding his prescribing of controlled substances."
The Board opened an investigation in which its expert reviewed twelve patient records and found probable cause that Dr. Edwards had been "dispensing excessive dosages and amounts of stimulants medications (controlled substances) to all twelve…", that he'd been "dispensing controlled substances in amounts not reasonably related to the proper medical management" for eight of the patients, and that he had been "dispensing controlled substances for no legitimate medical purpose" to ten of the patients.[4]
During the investigation that reviewed the medical charts of 12 patients, the Board found probable cause that he committed several violations of Alabama Law.[5]
Dr. Edwards, has had a medical license with the State of Alabama since 2011, and denied the allegations against him but reached a settlement with the Board, foregoing a hearing which could result in disciplinary action which could include license revocation.[6] In January, 2019, Edwards entered into a Consent Order with the BME to resolve those allegations.[7]
He agreed that he was dispensing excessive amounts of stimulants and prescribed hazardous excessive doses of medications. Thereafter, Edwards agreed to having his authority revoked to order, manufacture, distribute, possess, dispense, administer, or prescribe controlled substances.[8]
The BME agreed to suspend the revocation of his Alabama Controlled Substances Certificate (ACSC) and put him on probation for at least 24 months and he was fined a mere $11,500. Dr. Edwards' medical license became "active-conditional" following the settlement.[9]
But then in September 2019, U.S. Attorney Louis V. Franklin Sr.'s Office issued a superseding indictment to Dr. James Henry Edwards III, 72, of Fairhope, charging him with two additional counts unlawfully distributing controlled substance by writing medically illegitimate prescriptions. The two new charges claim Edwards unlawfully distributed clonazepam and alprazolam.
Edwards pleaded not guilty to the two new counts. He faces a maximum sentence of 20 years imprisonment on each of the three original counts if convicted. He also faces monetary penalties and restitution.[10]
References:
[1] "Indicted Fairhope psychiatrist facing 87 new federal drug charges," Al.com, 25 Feb 2020, https://www.al.com/news/mobile/2020/02/indicted-fairhope-psychiatrist-facing-87-new-federal-drug-charges.html
[2]  Edwards v. the United States, CR. No. 3:19-CR-301-SLB-WC, 12 Feb. 2020, https://www.al.com/news/mobile/2020/02/indicted-fairhope-psychiatrist-facing-87-new-federal-drug-charges.html
[3] "DEA raids Gulf Shores doctor's office," UTV 44, 11 July 2019, http://utv44.com/news/local/dea-raids-gulf-shores-doctors-office
[4] "Alabama doctor arrested by federal agents will remain in custody," WSFA News, 11 July 2019, https://www.wsfa.com/2019/07/11/alabama-doctor-arrested-by-federal-agents/
[5] Op. cit., UTV 44
[6] Op. cit., WSFA News
[7] Op. cit., UTV 44
[8] Op. cit., WSFA News
[9] Ibid.; Op. cit., UTV 44
[10] "Opelika psychiatrist facing additional federal drug charges," oanow.com, 18 Sept, 2019, https://www.oanow.com/news/crime_courts/opelika-psychiatrist-facing-additional-federal-drug-charges/article_1d389190-da40-11e9-953c-bf9633d31f4b.html