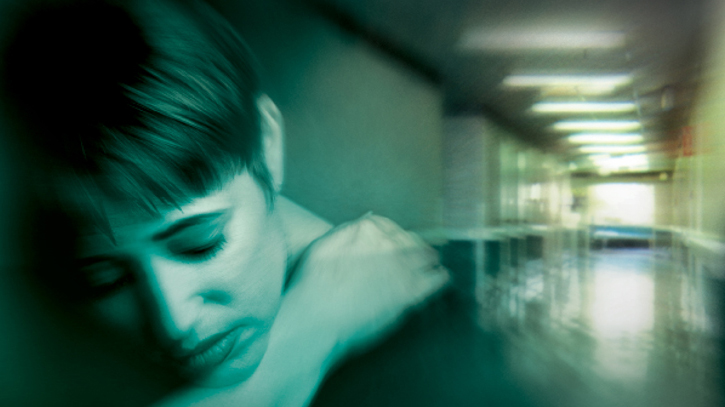 "The systemic abuse in the mental health field—for-profits, non-profits (which receive Medicare and Medicaid funding) and state institutions—is rife and while there is government, civil and some police action being taken, it is grossly insufficient." – Jan Eastgate, President CCHR International
By Jan Eastgate, President
CCHR International
The Mental Health Industry Watchdog
January 13, 2020
For-profit psychiatric facilities paid out $152 million in criminal or civil fines or settlements in 2019, of which $144 million was paid by two behavioral hospital chains, Acadia Healthcare and Universal Health Services (UHS). These are but two of nearly a dozen chains of psychiatric facilities that have been or are currently under government or law enforcement investigation. In some cases, the chains have been under CCHR's scrutiny for more than a decade. The two months ending 2019 have been exceptional in the abuses exposed in scandal-hit psychiatric facilities.
Patients, their families or hospital whistleblowers continue to report abuses to CCHR through its online abuse report form.
One of the latest scandals was a raid by over 50 police officers of Acadia Healthcare's Lakeview Behavioral Health buildings in Gwinnett County, Georgia in December. This was in response to allegations of abuse, excessive-drugging, and fraud. One patient was missing and found in a freezer, crying, but his documentation said he was accounted for, which was not correct. The incident was covered up. There was another incident where a child lost a toe. Police also received complaints regarding theft and sexual abuse.
Police spent hours searching and seizing patient records and computers, as well as interviewing workers at the administrative office. Detectives said they believe they will find evidence of dozens of crimes. "This is a very large-scale investigation," said Gwinnett County Police Spokesperson Michele Pihera.[1]
The New York Times reported that another Acadia Healthcare facility, Piney Ridge Treatment Center in Fayetteville, Arizona was using chemical injections to restrain young people in seclusion, a violation of federal rules.[2] The Arkansas Democrat-Gazette had also learned of the violations after obtaining a report through a Freedom of Information Act request to the state Department of Human Services. The center had been under state investigation since early October, after a watchdog group, Disability Rights Arkansas, alleged that the facility was dirty and in disrepair, used restraints excessively and lacked enough supervision to prevent sexual contact among children there. "They restrain people left and right… grab them and take them in the time-out room and give them shots," one unnamed patient said, according to inspectors.[3]
Additionally, KFTA reported that Acadia's plans to build a Piney Ridge Treatment Center in Springdale, Arkansas were cancelled, mainly due to its failure to start the construction and its closeness to populations with high concentrations of children.[4] But it begs the question how approval for any new psychiatric hospital construction could be given in light of the allegations against the facility in Fayetteville.[5]
In a further report, The Arkansas Democrat-Gazette exposed how Acadia's Millcreek Behavioral Health facility was accused in a lawsuit of negligence which led to a youth-on-youth sexual assault at the facility. The couple who filed the lawsuit alleged their seven-year-old daughter was digitally raped multiple times in August 2018 by her roommate.[6]
In the UK, Acadia's The Priory Group was found guilty of breaching the Health and Safety Act over the death of a patient and fined $392,000 (£300,000). It is said to be the first prosecution of its kind and a historic moment in terms of accountability following deaths of children in private mental health facilities.[7]
On December 9, UK media reported "Profit-led companies have been tempted into compromising care on many occasions, to the detriment of patients." The Priory, one of the country's leading providers of mental health services, has been the subject of several reports of failures in care in recent years, including patient deaths, it was reported. In February 2019, the UK's Care Quality Commission (CQC) placed two of the company's hospitals under special measures: Priory Hospital Blandford in Dorset and Kneesworth House in Royston, Hertfordshire.
The hospitals were found by the CQC to be unsafe and uncaring and rated them both as inadequate. They were given up to six months to show improvement or face closure.[8]
In July, the Acadia-Priory's hospital for children with learning disabilities in High Wycombe was closed, following a CQC report that rated unit "inadequate." The hospital had only opened in April 2018 and catered for children aged 13 to 17 with learning disabilities and/or autism.[9]
Ten hospital staff members from Whorlton Hall hospital were arrested in 2019 over alleged abuse of patients. This followed a BBC Panorama undercover-filmed documentary about Whorlton Hall. Police said its subsequent investigation included allegations of physical and psychological abuse of patients. A total of seven General Practitioner (GP), 78 Clinical Commissioning Groups (CCG), 51 local authority, 57 independent advocacy, seven CQC, 11 Local Authority Safeguarding Team and 14 police visits were made in 16 months to the facility.[10]
UHS, which agreed to pay a $127 million settlement this year with the U.S. Department of Justice over allegations of potential billing fraud, also owns a chain of psychiatric hospitals in the UK called Cygnet Healthcare. On December 28, The Daily Mail reported Cygnet has been accused of 'disgraceful' behavior in handing huge pay rises to top executives despite safety failings in its hospitals, including the killing of one patient and the preventable suicide of another. Cygnet almost doubled the package handed to its highest-paid director, which the Mail said was most likely to be chief executive Tony Romero—from £508,000 ($666,600) to £953,000 ($1.25m), according to its latest accounts. "The disclosure of big pay rises for Cygnet's senior management despite the firm's track record on safety and staffing sparked fury recently from politicians, patients and their families," The Mail reported.
"After a year of scandals and unsafe care in their services, it is disgraceful that Cygnet bosses have been rewarded with a big pay rise," said Barbara Keeley, Labor's Shadow Care Minister. [11]
According to its annual report, Cygnet, which boasts that it "did business" with 228 National Health Services (NHS) purchasing bodies in 2018 to fill more than 100 facilities, increased spending on "emoluments" (compensation from profits) for director—from £912,000 (US$ 1.2m) and £2.4 million ($3.15m). The firm's operating profits surged from £40 million ($52m) in 2017 to £45 million ($59m) last year, assisted by the takeover of a 25-unit rival. Directors also cashed in significant share options with UHS.
The Mail reported that "Serious problems have been found by the CQC at other Cygnet hospitals." Details in the article included:
Nine of the company's hospitals in the UK were failed this year by the CQC.
Cygnet was condemned for 'unbelievable' failings by the parents of Claire Greaves, a 25-year-old with anorexia and mental health struggles, who took her own life at its purpose-built Coventry hospital. An inquest found long-term use of segregation had fueled her mental decline – then insufficient staffing, reduced observations and other care failures contributed to her death last year.
In December, CQC "placed the unit in special measures and shut down one dirty, 'unhygienic' ward after inspectors found unacceptable levels of self-harm, staff shortages and routine use of restraint…Another inquest this year into the strangling of Linda Goswell by a fellow patient at a Cygnet hospital in Bradford highlighted staff failures. Both women were supposed to be checked every 15 minutes yet the killer slipped unnoticed into Goswell's room for 42 minutes." Further, "Had the correct observations and procedures taken place, there was a possibility that death may have been prevented," concluded the jury. A nurse was dismissed after the killing for gross misconduct.
Inspectors condemned a Cygnet Hospital Ealing in West London, for "not delivering safe care" and another in Bradford was found to have 'unsafe' premises and facilities.
In the latest case, a Coventry hospital for women was threatened with closure on Christmas Eve after inspectors found serious safety, staffing and hygiene issues.
The fast-expanding private operator was also involved in cases highlighted by the Mail's campaign to end the abusive detention of people with autism and learning disabilities, which has sparked a series of official inquiries.
Claire Sherman, a former teacher whose 12-year-old autistic daughter, Jess, was sectioned in Cygnet's hospital in Woking, Surrey, for eight months in 2017, claimed that Jess was abused by older patients, restrained face-down by teams of adult carers, dragged along the floor, forcibly injected with drugs and held in seclusion. [12]
In the United States in December, UHS also faced a $100 million lawsuit from George Washington University Hospital (GWU).  The university alleges that UHS improperly diverted $100 million from hospital revenue to pay itself. "Instead of investing sufficient Hospital revenue in the University's research and teaching…UHS has paid itself these funds in the form of outsized dividends from artificially inflated, excess profits," the complaint reads. UHS owns 80% of that hospital in partnership with the university.[13] The hospital includes a 20-bed psychiatric unit for adults. The George Washington University Hospital is also a teaching hospital with a mental health team of psychiatry interns, residents and medical students.[14]
Signature Healthcare Services (SHS), based in Corona, California, is another large privately owned psychiatric hospital company, with facilities located in several states across the country. It, too, came under fire in 2019. On December 15, 2018, the Center for Medicare and Medicaid Services (CMS) rejected Aurora Lakeshore's proposal to rectify shortcomings found and terminated its funding.[15] Medicare and Medicaid funding, comprises more than 90 percent of the hospital's revenue.[16] In response to the Medicare termination, a spokeswoman for Blue Cross and Blue Shield of Illinois said the insurer had also removed the hospital from its networks on December 24. In recent court filings, Lakeshore said Blue Cross was the hospital's third-largest source of revenue in 2018, at around 9%.[17]
It was alleged that Aurora had failed to protect patients from sexual and physical abuse and didn't report and track allegations patients were sexually abused. The 160-bed hospital in Chicago provides psychiatric treatment for children, treating about 5,000 patients every year. Most of the children are covered by Medicare and Medicaid, according to court papers.[18] In December, U.S. District Judge Sharon Johnson Coleman had granted Aurora's request for a temporary injunction and restraining order against the U.S. Department of Health and Human Services and the Centers for Medicare and Medicaid Services. But on Dec. 19, 2019, Coleman issued an order vacating her earlier order and terminating the hospital's civil litigation.
The ruling came days after Aurora Lakeshore was accused in a separate legal action of allowing staff and others at the facility to turn it into a "hospital of horrors" for minor children patients subjected to years of alleged sexual abuse and other forms of abuse. On December 18, the Cook County Public Guardian filed a federal lawsuit on behalf of seven children, alleging they were victims of that abuse. That suit also said the Illinois Department of Children and Family Services covered up the children's plight because it had nowhere else to place them.[19] It was not until December 26 that The Illinois Department of Public Health said it was moving forward with plans to revoke the hospital's license.[20]
In 2019, another Aurora psychiatric facility based in California was ordered to pay $13.4 million in civil and punitive damages over a former Aurora Vista del Mar employee's sexual misconduct with three patients. Signature's owner, psychiatrist Soon K. Kim, tried distancing himself claiming the psychiatric hospitals he owns largely call their own shots. Vista del Mar, he said, pays management fees to Signature and also pays rent to a property company of which he was the sole owner until at least 2013.[21]
In January, 2019, the Health and Human Services Commission fined Signature's Georgetown Behavioral Health Institute in Texas $180,000 after officials said it failed to monitor patients appropriately, which allowed two patients to have sex.[22]
The abuses are not limited to for-profit hospital chains. Add to these a former patient of The Devereux Foundation behavioral center in Georgia who, in November, was awarded $50 million in punitive damages after being sexually abused by a male employee in 2012 while she was a 15-year-old patient at the facility for troubled youth. She filed the suit in February 2017, against the nonprofit that operates behavioral facilities in a dozen states for those up to 21 years of age. It has annual income of over $446 million.[23] The facility was found 50% responsible and the staff member, Anthony Singleterry, 50% at fault. Singleterry was also criminally prosecuted, pleaded guilty to statutory rape, child molestation and sexual assault and sentenced in 2013 to 12 years in prison, according to the Marietta Daily Journal.[24]
In another case, the non-profit Summa Health's St. Thomas behavioral hospital in Akron, Ohio agreed to pay $10 million to settle a lawsuit over the 2017 death of patient Kristen Owens, 33. Staff failed to notice her increasingly odd behavior, failed to think it could be caused by something else, and failed to run tests that could have showed her blood sugar level had crashed. By the time it was noticed, her undiagnosed hypoglycemic condition had created swelling in her brain, causing permanent damage. She died six days after being admitted for treatment of depression.[25]
The systemic abuse in the mental health field—for-profits, non-profits (which receive Medicare and Medicaid funding) and state institutions—is rife and while there is government, civil and some police action being taken, it is grossly insufficient. This article addresses but two months of media coverage of abuses, particularly in the for-profit psychiatric field. Far great criminal and financial penalties are needed to prevent more patients being assaulted, raped and abused. Not only should there be a much faster response in terms of CMS funding cut and hospital closures but also the treating psychiatrists' treatments of patients and any complicity in failing to report or correct abuses found as well as compensation to patients, are essential.
References:
[1] "50+ officers raid mental health hospital after patient found in freezer, other disturbing claims," Channel 2 Action News, 6 Dec. 2019, https://www.wsbtv.com/news/local/gwinnett-county/50-officers-raid-local-mental-health-facilities-in-large-scale-investigation-/1016165355; "50+ officers raid mental health hospital after patient found in freezer, other disturbing claims," Atlanta Journal Constitution, 6 Dec. 2019, https://www.ajc.com/news/national/officers-raid-mental-health-hospital-georgia-after-patient-found-freezer/booieo8aX9sKQpppfK029H/, "Patient found in freezer, child loses toe: 46 claims of abuse investigated at mental health facility," WSB-TV, 24 Sept. 2019, https://www.wsbtv.com/news/local/gwinnett-county/patient-found-in-freezer-child-loses-toe-46-claims-of-abuse-investigated-at-mental-facility/989991596/
[2]  "Records: Arkansas Youth Treatment Center Broke Federal Rules," The New York Times, 1 Dec 2019, https://www.nytimes.com/aponline/2019/12/01/us/ap-us-youth-center-investigation.html
[3] "Records: Northwest Arkansas child site violated U.S. rules," Arkansas Democrat-Gazette, 1 Dec. 2019, https://www.arkansasonline.com/news/2019/dec/01/records-child-site-violated-u-s-rules-2/?news
[4] https://www.nwahomepage.com/myfox24/land-nulled-for-youth-treatment-center/
[5] Ibid.
[6] "Sex assault suit names behavioral health site in Arkansas." Arkansas Democrat Gazette, 17 Nov. 2019 https://www.arkansasonline.com/news/2019/nov/17/sex-assault-suit-names-behavioral-healt/
[7] "The Priory Group fined £300,000 by judge over death of teenage girl at psychiatric hospital," The Telegraph, 17 Apr. 2019, https://www.telegraph.co.uk/news/2019/04/17/priory-group-fined-300000-judge-death-teenage-girl-psychiatric/
[8] "50 Failures in NHS outsourcing review (2013-2019)" The Lowdown, 9 Dec. 2019, https://lowdownnhs.info/explainers/50-failures-in-nhs-outsourcing-2013-2019/
[9] Ibid.
[10] "Ten staff members are arrested over alleged abuse of patients at scandal-hit NHS-funded hospital," Daily Mail, 24 May, 2019, https://www.dailymail.co.uk/news/article-7066993/Ten-staff-members-arrested-alleged-abuse-patients-scandal-hit-NHS-funded-hospital.html
[11] "Fat cat boss of private mental health firm receives £445,000 pay rise despite hospitals failing autistic patients," The Daily Mail, 28 Dec. 2019, https://www.dailymail.co.uk/news/article-7832979/Boss-private-mental-health-firm-receives-445-000-pay-rise-despite-hospitals-failing.html
[12] Ibid.
[13] "GWU sues corporate hospital partner, leaving fate of Southeast project uncertain," The Washington Post, 10 Dec. 2019, https://www.washingtonpost.com/local/virginia-politics/gwu-sues-corporate-hospital-partner-leaving-fate-of-southeast-project-uncertain/2019/12/10/2cb547d8-1b60-11ea-8d58-5ac3600967a1_story.html
[14] https://www.gwhospital.com/conditions-services/behavioralhealth
[15] "Judge: Feds OK to end funding for Lakeshore psychiatric hospital accused of abuse; new abuse lawsuit also filed," Cook County Record, 24 Dec. 2019, https://cookcountyrecord.com/stories/522266640-judge-feds-ok-to-end-funding-for-lakeshore-psychiatric-hospital-accused-of-abuse-new-abuse-lawsuit-also-filed
[16] https://www.propublica.org/article/aurora-chicago-lakeshore-hospital-remains-open-for-now
[17] "Chicago Psychiatric Hospital Will Lose Federal Money, and Its License Is Threatened After Allegations of Abuse," Health Leaders, 27 Dec. 2019, https://www.healthleadersmedia.com/clinical-care/chicago-psychiatric-hospital-will-lose-federal-money-and-its-license-threatened-after
[18] "Judge: Feds OK to end funding for Lakeshore psychiatric hospital accused of abuse; new abuse lawsuit also filed," Cook County Record, 24 Dec. 2019, https://cookcountyrecord.com/stories/522266640-judge-feds-ok-to-end-funding-for-lakeshore-psychiatric-hospital-accused-of-abuse-new-abuse-lawsuit-also-filed
[19] Ibid.
[20] Op. cit., Health Leaders, 27 Dec, 2019
[21] "Psych hospital owner testifies in Vista del Mar trial over ex-worker's sexual misconduct," VC Star, 16 Jul. 2019, https://www.vcstar.com/story/news/local/2019/07/16/aurora-vista-del-mar-trial/1720652001/
[22] "Psychiatric hospital facing whistleblower lawsuit, state fine," The Statesman, 27 Jan. 2019, https://www.statesman.com/news/20190127/psychiatric-hospital-facing-whistleblower-lawsuit-state-fine.
[23] https://projects.propublica.org/nonprofits/organizations/231390618
[24] "Cobb woman awarded $50 million in lawsuit against nonprofit," Marietta Daily Journal, 27 Nov. 2019, https://www.mdjonline.com/news/cobb-woman-awarded-million-in-lawsuit-against-nonprofit/article_318c8556-1128-11ea-81cb-93d042c901f4.html
[25] "Wrongful death lawsuit alleges mistreatment of psychiatric patients by former Summa nurse still licensed in Ohio," The Daily Record, 20 Dec. 2019, https://www.the-daily-record.com/news/20191226/wrongful-death-lawsuit-alleges-mistreatment-of-psychiatric-patients-by-former-summa-nurse-still-licensed-in-ohio