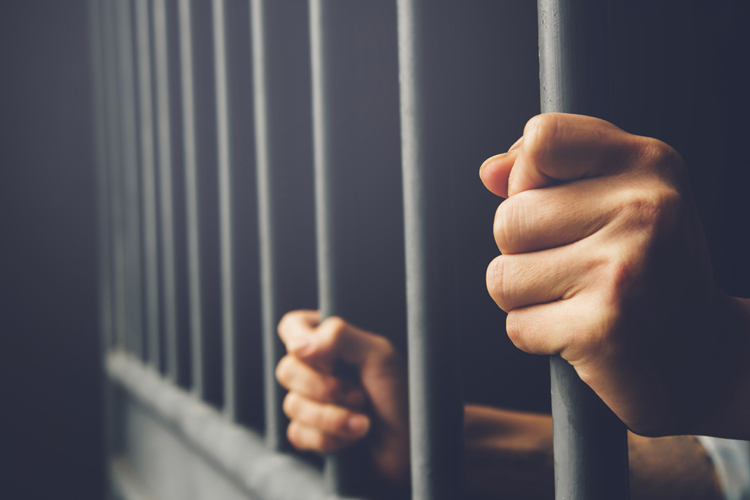 "

Fox's jail time will be followed by 10 years' of probation. He will also have to register as a sex offender.

"
By Psychcrime.org
July 11, 2019
On July 10, 2019, the State of Connecticut sentenced psychiatrist Paul Fox to seven years in jail for the sexual assault of an 18-year-old female patient. The sentence will be suspended after he serves 18 months.
The basis of the sentence was Fox's May 2019 guilty plea to the felony of sexual assault in the second degree. This crime can take several forms. In Fox's case, the law states:
"A person is guilty of sexual assault in the second degree when such person engages in sexual intercourse with another person and the actor [person committing the crime] is a psychotherapist and such other person is…a patient of the actor and the sexual intercourse occurs during the psychotherapy session."
Connecticut is one of 33 states that makes sexual contact by a psychotherapist a crime punishable by fines and jail time. Thirty percent of criminal convictions of psychiatrists and psychologists are for sex-related violations.
Adam Lanza
Fox first came to public attention when he was identified as the treating psychiatrist of teenage Adam Lanza. Five years later, at age 20, Lanza would go on a shooting rampage, killing his mother and then 20 children and six adults at Sandy Hook Elementary School, before killing himself.
State police detectives investigating the Sandy Hook tragedy later interviewed former patients of Fox and uncovered sexual allegations against the psychiatrist, according to court documents.
One of the former patients, an 18-year-old Western Connecticut State University (WestConn) student, identified as Jane Doe in court records, had begun seeing Fox in 2011 for treatment of depression and an eating disorder. At some point, he began having sex with her. Fox was reportedly fired from his position at the WestConn counseling center in January 2011 for an ethics violation.
The woman told investigators about the sexual relationship, saying she was "drugged up and out of my mind" on a cocktail of prescription drugs Fox prescribed, court documents state. The sexual encounters occurred at his Brookfield office and on a sailboat he kept at Candlewood Lake, documents show.
Origin of police investigation
While hospitalized at Yale New Haven Hospital in March 2012, the woman reported to the clinician who was delivering a psychological assessment that she'd been involved in a sexual relationship with Fox for more than a year. In July 2012, Counsel for Yale New Haven filed a complaint against Fox with the Connecticut Department of Public Health, based on the woman's report. Less than a week later, Fox surrendered his Connecticut medical license.
Shortly after giving up his license, Fox left the states for Waikato, New Zealand, where he obtained a provisional medical license and worked for 19 months for the Waikato District Health Board (DHB), ending off in February 2014. On his DHB application, Fox had admitted that there had been a complaint made against him in Connecticut but when the actual details of the complaint became known to DHB authorities, Fox was deregistered by the New Zealand Medical Council and ceased working in New Zealand.
Fox reportedly relocated to Maine, but there is no indication that he was practicing medicine there.
In March 2016, Brookfield (Connecticut) Police filed an application for an arrest warrant for Fox. The application states that on December 5, 2014, Brookfield Police received a phone call from a Sergeant Pattberg with the Connecticut State Police in regard to information that was discovered during the Sandy Hook shooting investigation, through interviews with Fox and several of his former patients, including the following from the aforementioned WestConn student: "In a July 2013 interview, one of the patients (Jane Doe)…related that Dr. Paul Fox sexually assaulted her during an appointment at his office." She declined to speak to the investigator any further or to make a formal complaint against Fox.
Yet later the same day, the woman called Brookfield Police back, wanting to report "an incident involving numerous sexual assaults" by Fox. "She went on to relate that in 2009, she was an 18-year-old student at Western Connecticut State University…and sought counseling for several mental health issues which included an eating disorder," court documents report.
Fox's jail time will be followed by 10 years' of probation. He will also have to register as a sex offender.
Sources: "Ex-psychiatrist to Sandy Hook shooter Adam Lanza charged with sexual assault of former patient," New York Daily News, April 22, 2016; "Adam Lanza's psychiatrist pleads guilty to sex assault," ctpost.com, May 31, 2019; Voluntary Surrender Re: Paul Fox, M.D., License No. 029514, Petition No. 2012-241, State of Connecticut Dept. of Public Health; Surrender Order in the Matter of the Paul Lewis Fox, M.D., CO-13-01-0007-A, BPMC No. 13-137, New York Dept. of Health State Board for Professional Medical Conduct, May 11, 2013; "Struck-off doctor arrested abroad," Radio New Zealand, May 2, 2016; and Criminal case file of Paul Fox, Case NO. DBD CR16-0153169-S, Connecticut Superior Court Judicial District of Danbury.