"In lieu of governments taking effective legislative action to protect patients against unsafe and harmful practices in for-profit and state psychiatric facilities, an army of attorneys and prosecutors could curb the massive abuse in the mental health industry by litigating and establishing precedents of protection." – Jan Eastgate, President CCHR International
Allegations of beating, bullying, deaths, fraud, illegal and immigrant child detainment, mistreatment, negligence, physical assault, prioritizing profits over care and rights of patients, rape and sexual assault of patients, reckless indifference, sedating, unsafe conditions, whistleblower lawsuits—business as usual in a mental health system that begs for criminal and civil accountability.
By Jan Eastgate
President, CCHR International
The Mental Health Industry Watchdog
April 26, 2019
Allegations continue to be rife, exposing sexual assault, fraud and patient abuse in private psychiatric hospitals—with the for-profit behavioral sector accused of putting profits before patient safety. Factoring in media reports covering one month alone—March 18 to April 18—ten psychiatric facilities in nine U.S. states and one in the UK, owned by three different U.S. hospital chains, have come under scrutiny.
Media Reports covered:
Fourteen lawsuits were filed against eight facilities—with more than half of the suits related to sexual assault of patients, including the rape of a 13-year-old while under the care of a facility.
Allegations largely involved children, including a 9-year-old foster child held illegally and injected to "calm her"; a 12-year-old boy abused, beaten and bullied; 14- and 17-year-old girls died under hospital "care."
Staff punching autistic children and an employee punching a patient in the face.
One facility treating children was forced to close because it was "unsafe."
Some $660,650 was paid out in fines.
It begs the question how any local council or government agency, including the Center for Medicare and Medicaid Services, continues to fund or allow such psychiatric facilities to operate. And given the ongoing exposure of abuses in the mental health system why criminal and civil accountability is failing to protect patients.
An attorney firm speaking on behalf of a private psychiatric hospital company indicted in December 2018 over illegally detaining patients, claimed that criminal prosecution "ignores legislatively enacted blanket immunity which allows medical professionals discretion in treatment and ultimately in the good-faith decision to discharge."[1] (Emphasis added) Governments and law enforcement must remove any "blanket immunity" and ensure that treating psychiatrists, staff and corporations are held equally accountable to any lay person who assaults, criminally neglects or otherwise abuses individuals.
Despite serious allegations against private behavioral hospitals, some companies are expanding their business—for example, Laurel Ridge in San Antonio, Texas, owned by Universal Health Services (UHS) is expanding the facility to treat members of our military.[2]
On 12 April 2019 Becker's Hospital Review warned that UHS "can't dodge claims it held patients illegally, investors say."  Shareholders have been in a legal fight with UHS since 2017 (amended in November 2018) and argue the King of Prussia, Pa.-based hospital operator can't dismiss claims it fueled revenues by exaggerating patients' risk of suicide and involuntarily committing them to its psychiatric hospitals. The company and its behavioral health facilities are also the subject of an ongoing investigation by the Department of Justice. In the fourth quarter of 2018, UHS said it added $31.9 million to its reserve for the investigation. The reserve now totals about $123 million.[3]
On April 18, 2019, The Dallas Morning News reported that a lawsuit was filed in Dallas County district court, accusing staff of the now closed UHS-owned Timberlawn behavioral hospital of negligence and "inhuman character" that allowed a 13-year-old girl to be raped in 2017.  The father of the girl filed the suit alleging that under Timberlawn's care, a 17-year-old male patient sneaked into his daughter's room one evening and raped her.[4]
Following the incident, federal hospital inspectors launched an investigation and found the hospital had placed the boy and girl in rooms near each other and had falsified paperwork to make it look as if the two were in a public area at the time of the assault. They also found the floor was understaffed that night. As The Dallas News reported, "State regulators moved to revoke Timberlawn's license, saying it was too dangerous for patients. But before that could happen, UHS shut down the 100-year-old hospital in early 2018…."
On 4 April, WAVY TV ran the story of a 16-year-old male patient at UHS-owned Newport News Behavioral Health Center in Virginia, strangling a staff member and absconding from the facility. The boy held the staff member by the neck from behind, told a 17-year-old boy to take the person's keys and walkie talkie, then the two left but the 17-year-old was stopped by other staff members. The staff member was taken to a hospital with non-life-threatening injuries. The article covered another incident where 17-year-old Raven Keffer died while in the facility's care in June 2018. She had just been medically discharged from a rehab program in Arlington and transferred to the UHS facility. She felt extremely ill and complained to staff about pain in her chest, and was repeatedly throwing up, even throwing up blood.[5] A former Newport News Behavioral Health Center staffer said that Raven's pleas for medical care were ignored by facility staff. The Department of Behavioral Health and Developmental Services investigated Raven's death and found that the facility violated more than a dozen standards of care, including depriving the teenager of appropriate services and treatment, failing to document her significant medical concerns, and failing to note her health complaints.[6]
Not a week later, on 10 April 2019, UHS-owned Palmetto Pee Dee Behavioral Health in Florence, South Carolina was facing new criticism following a 12-year-old boy escaping from the facility and claiming he had been abused, beat up, and bullied while in the facility.  Former residents, having heard the boy's story, came forward with their own allegations concerning the facility. One told media that a staffer would "physically abuse the little (autistic) kids punch(ing) them in the stomach." In March, the S.C. Department of Health and Environmental Control (SCDHEC) cited the facility for multiple violations including the mishandling of patients, inadequate monitoring of patients, insufficient staffing and failed supervision.[7]
In January 2019, Nicola Seahorn, a former employee of Georgetown Behavioral Health Institute in Texas, owned by Signature Healthcare Services, filed a lawsuit after reporting to state regulators she saw an employee punch a patient in the face. The alleged incident occurred in June 2018. Two weeks later Seahorn was fired. The Texas whistleblower statute cited in Seahorn's lawsuit bans employers at mental health facilities from disciplining, firing or otherwise punishing employees who report violations of state laws or rules. [8]
Seahorn's lawsuit comes at a time when the 5-year-old hospital is facing scrutiny by state regulators:
The Health and Human Services Commission fined the hospital $180,000 in January after officials said it failed to monitor patients appropriately, which allowed two patients to have sex.
The penalty came shortly after the facility agreed to pay $62,500 for failing in 2016 to protect patients from being sexually and physically assaulted, not properly monitoring a suicidal person, and leaving a scalding hot water dispenser within reach of patients. [9]
As The Statesman pointed out, "Since 2015, the Department of Family and Protective Services has paid the facility more than $1 million to care for foster kids." Yet, in November 2017, a former employee sued the hospital, saying he was fired after he reported to management that staffers were mistreating patients. Public records indicate it may have been privately settled.[10]
At least two other people have filed lawsuits against some of Signature's other hospitals, claiming they were fired after reporting poor conditions at the facilities. A lawsuit against Aurora Behavioral Healthcare-Santa Rosa in California is ongoing. [11]
One of the lawsuits "characterizes Aurora and Signature as routinely prioritizing profits over the care and rights of patients and hospital staff."[12]
A lawsuit at Dallas Behavioral Healthcare Hospital in DeSoto was settled — but that wasn't the end of its problems, according to The Statesman. The Centers for Medicare and Medicaid Services had recently threatened to pull federal money from the DeSoto facility because of medication administration issues and sex between underage patients. [13]
Signature Healthcare Services (SHS) delivers mental health and substance abuse treatment through its thirteen acute care hospitals located in California, Illinois, Nevada, Arizona, and multiple facilities throughout Texas.  It is affiliated with The Jason Foundation (JFI).  Another troubled for-profit behavioral chain, Acadia Healthcare, also partners with JFI.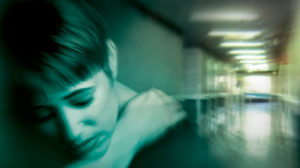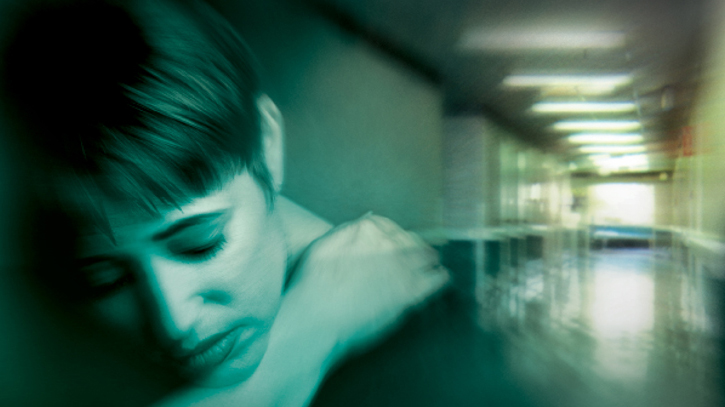 Consider Acadia's troubles reported in April this year alone:
1 April: KOAT TV disclosed the closure of Acadia psychiatric facility Desert Hills in Albuquerque, New Mexico. A resident told media that he lived next to Desert Hills for three years and was tired of seeing children being mistreated. "Two-hundred- to 300-pound men jumping on a little boy that weighs maybe 90 pounds. Come on, man, you're gonna break his back," said the neighbor, Leroy Baca. Baca said he had witnessed children being sedated. "I've seen them running down the street after them with those [sedation] canisters. It's like a bullet, but they shoot them," said Baca. A spokesman admits workers at Desert Hills did use chemical restraints on the children regardless of The New Mexico Children, Youth and Families Department's request for them to stop. CYFD forced the facility to close because they thought it was unsafe.[14]
4 April: The Chicago Tribune reported that six lawsuits had been filed claiming abuse and safety issues at Acadia Healthcare facility Timberline Knolls in Lemont, Illinois. The lawsuits are in connection to counselor Michael Jacksa who has been charged with sexual assault and abuse. The six separate lawsuits allege that the high-end facility for women and girls showed reckless disregard for patient safety by hiring and failing to supervise therapist Michael Jacksa as well as "intentional infliction of emotional distress" on patients who sought treatment for psychological and behavioral disorders. [15]
April 11: A week later, Oregon Public Broadcasting reported that a 9-year-old girl in foster care was being held in an Acadia facility in Montana. The girl's biological mother along with the help of court-appointed public defender Annett Smith had been trying to get the facility to quit giving the daughter injections of drugs as a method of calming her down. Smith and the girl's mother voiced concerns that the facility was giving the child the idea that injections were a reasonable response when she struggles to control herself. "She needs to learn coping skills and ways to calm her body that don't use emergency injectables," Smith said, adding both she and the girl's mother became concerned for the child's safety.[16]
April 17: Less than a week later, in the UK, Acadia's The Priory psychiatric hospital chain was fined £300,000 (U.S. $389,000) over the November 2012 death of a 14-year old girl, Amy El-Keria.[17] A 2016 Inquest into the teen's death found neglect on the part of Ticehurst House psychiatric facility and found Amy had died accidentally of unintended consequences of a deliberate act.  The Health and Safety Executive (HSE) pursued a criminal investigation and the company admitted to a charge of being an employer failing to discharge its duty to ensure people were not exposed to health and safety risks. Mr. Justice Dingemans, sentencing the company at Lewes crown court on 17 April 2019, said the penalty could "never reflect the loss suffered by Amy's family in this case."  At an earlier hearing, the court heard that Amy, who has a "known and recent history" of suicide attempts, arrived at the hospital's high-dependency unit on 23 August 2012.  On 12 November, at 8.15pm, she was found in her bedroom with a ligature tied around her neck and taken to Conquest hospital in Hastings. She died the following day after life support was withdrawn.[18]
A month earlier, on March 18, the Reveal News story headlined, "US government uses several clandestine shelters to detain immigrant children," exposed that Acadia-owned Millcreek psychiatric facility in Arkansas and Rolling Hills psychiatric hospital in Oklahoma, had been giving residential treatment to immigrant minors, with Millcreek "holding at least eight children in the refugee agency's custody." Rolling Hills had at least one child. An investigation by The Oklahoman published earlier this year revealed that patients complained of broken bones, along with "allegations of sexual harassment and physical abuse" at the hospital.
In November, 2018 a critical investor detailed a litany of abuse allegations at Acadia-run facilities, including Rolling Hills. A December 2017 lawsuit also accused Acadia and Rolling Hills of permitting ongoing sexual abuse inside a facility for children, destroying video evidence and refusing access to a state investigator.[19]
Then there's Sundance Behavioral Healthcare System that closed three facilities in North Texas in December 2018 after a Tarrant County grand jury indicted the company and a psychiatrist for allegedly holding patients against their will.[20] Investigators alleged Sundance illegally detained patients for longer than 48 hours and, in some cases, also allegedly refused to allow voluntary patients to leave the facility. Criminal District Attorney Sharen Wilson said in a statement, "These offenses were a corporate failure, and the corporation must be held accountable."[21]
However, if fines and criminal accountability were made a greater deterrent in the behavioral health/psychiatric industry, lives could be protected.  As media reported in February this year, inspectors from the Texas Health and Human Services Commission visited the Sundance hospital numerous times, finding problems with the care in 2016. Yet the hospital only received fines of $28,500 in August 2016 and $650 in 2017 for not holding required fire drills, according to NBC.[22]
Potentially facing millions of dollars in penalties, on February 1, 2019, Sundance Behavioral Health System filed for bankruptcy. [23]
The indictment is appropriate criminal response that should followed across the country and in the UK, where large U.S. behavioral hospital chains have a monopoly on mental health in the private sector.
Astoundingly, UHS recently unveiled plans to build a behavioral health hospital—an extension of Laurel Ridge Treatment Center in Texas—targeting first responders and military veterans for treatment.  Laurel Ridge's program services more than 100 military installations in San Antonio, as well as across the United States and in other countries.[24]
In 2016, a family filed a $1.5 million lawsuit against Laurel Ridge Treatment Center alleging the center failed to protect their daughter, who was sexually assaulted by a counselor, Alexander Williams.  Williams was arrested on multiple charges of sexual assault of a child and sentenced to eight years in prison.[25]
CCHR says that in lieu of governments taking effective legislative action to protect patients against unsafe and harmful practices in for-profit and state psychiatric facilities, an army of attorneys and prosecutors could curb the massive abuse in the mental health industry by litigating and establishing precedents of protection.
Ultimately, governments should also be implementing a "no tolerance" policy regarding psychiatric facilities endangering patients' lives.
References:
[1] "Tarrant County District Attorney Indicts Mental Health Hospital," NBCFW.com, 15 Nov. 2018, https://www.nbcdfw.com/news/health/Hospital-Indicted-By-Tarrant-County-DA-500621031.html.
[2] "Plans Underway to Expand Laurel Ridge Treatment Center," https://www.connect.media/plans-underway-expand-laurel-ridge-treatment-center/.
[3] "UHS can't dodge claims it held patients illegally, investors say," Becker's Hospital Review, 12 Apr. 2019, https://www.beckershospitalreview.com/legal-regulatory-issues/uhs-can-t-dodge-claims-it-held-patients-illegally-investors-say.html.
[4] "Lawsuit: Father blames Dallas' Timberlawn hospital for sex assault of 13-year-old daughter," Dallas Morning News, 18 Apr. 2019, https://www.dallasnews.com/news/investigations/2019/04/18/lawsuit-father-blames-dallas-timberlawn-hospital-sex-assault-13-year-old-daughter.
[5] https://www.wavy.com/10-on-your-side/investigative/special-report-investigating-teen-s-mysterious-death/1365245982.
[6] "Teen assaults staff, escapes Newport News Behavioral Health Center, police say." WAVY TV, 4 Apr. 2019, https://www.wavy.com/news/local-news/newport-news/teen-assaults-staff-escapes-newport-news-behavioral-health-center-police-say/1900471294.
[7] "Pee Dee SC Behavioral Health Center Facing Renewed Criticism," Fits News, 10 Apr. 2019, https://www.fitsnews.com/2019/04/10/pee-dee-sc-behavioral-health-center-facing-renewed-criticism/.
[8] "Psychiatric hospital facing whistleblower lawsuit, state fine," The Statesman, 27 Jan. 2019, https://www.statesman.com/news/20190127/psychiatric-hospital-facing-whistleblower-lawsuit-state-fine.
[9] "Employee at Texas psychiatric facility says she was fired after reporting worker punching patient," GoErie.com, 24 Jan. 2019,https://www.goerie.com/news/20190124/employee-at-texas-psychiatric-facility-says-she-was-fired-after-reporting-worker-punching-patient.
[10] Op. cit., The Statesman, 27 Jan. 2019.
[11] Ibid.
[12] https://sanfordheisler.com/case/aurora-signature-whistleblower-suit/.
[13] Op. cit., The Statesman, 27 Jan. 2019.
[14] "Neighbors who live near Desert Hills Hospital are happy it's closed," KOAT Action News, 1 Apr. 2019, https://www.koat.com/article/neighbors-who-live-near-desert-hills-hospital-are-happy-its-closed/27011248.
[15] "6 lawsuits claim abuse, safety lapses at Timberline Knolls treatment facility," The Chicago Tribune, 4 Apr. 2019, https://www.chicagotribune.com/news/ct-met-timberline-knolls-lawsuits-20190404-story.html.
[16] "Advocates Say Oregon Foster Child Abandoned, Drugged Out Of State," Oregon Public Broadcasting, 11 Apr. 2019, https://www.opb.org/news/article/advocates-say-oregon-foster-child-abandoned-drugged-out-of-state/.
[17] "Psychiatric hospital fined £300,000 over teenager's death," iTV.com, 17 Apr. 2019, https://www.itv.com/news/meridian/2019-04-17/psychiatric-hospital-fined-300-000-over-teenagers-death/.
[18] "Priory fined £300,000 over death of girl, 14, in East Sussex hospital," The Guardian, 17 Apr. 2019, https://www.theguardian.com/society/2019/apr/17/priory-fined-300000-over-death-of-amy-el-keria-14-in-sussex-hospital.
[19] "US government uses several clandestine shelters to detain immigrant children," Reveal News, 18 Mar. 2019, https://www.revealnews.org/article/us-government-uses-several-clandestine-shelters-to-detain-immigrant-children/.
[20] Op. cit., The Statesman, 27 Jan. 2019.
[21] Op. cit., NBCFW.com, 15 Nov. 2018.
[22] Will Maddox, "Sundance Behavioral Health System Files for Bankruptcy," D Healthcare, 1 Feb. 2019, https://healthcare.dmagazine.com/2019/02/01/sundance-behavioral-health-system-files-for-bankruptcy/.
[23] Ibid.
[24] Op. cit., "Plans Underway to Expand Laurel Ridge Treatment Center."
[25] https://www.kens5.com/article/news/family-of-teen-victim-files-15-million-lawsuit-against-laurel-ridge/273-65505311; https://www.kens5.com/article/news/investigations/i-team/attorney-detention-officer-accessed-teens-medical-history-before-sexual-assault/53993835; https://www.texastribune.org/library/data/texas-prisons/inmates/alexander-williams/1199189/.