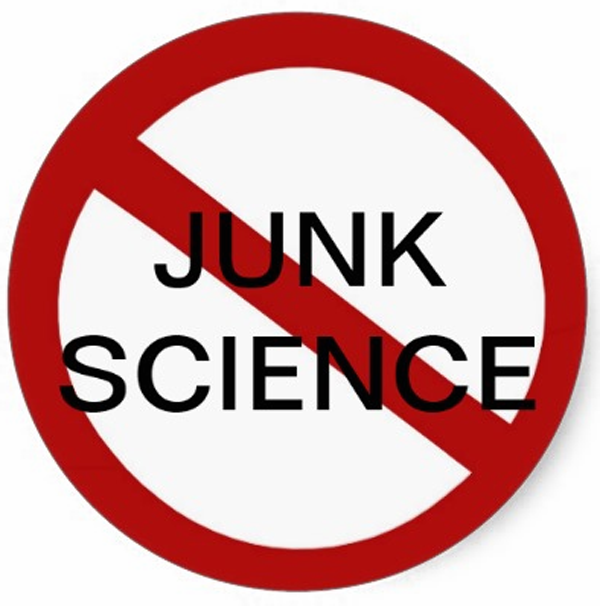 "Now, more than ever, it is vital to fully understand the risks associated with the big business of mental health."
By Kelly Patricia O'Meara
Published by Citizens Commission on Human Rights
The Mental Health Industry Watchdog
May 18, 2017
While the "theme" for this year's Mental Health Awareness campaign is the "Risky Business" associated with specific habits or behaviors they tout as "warning signs" of mental illness, including internet addiction, compulsive buying, compulsive sex and exercise extremes, they fail to mention the obvious risks in mental health, including subjective psychiatric diagnosis, the dangerous—even life-threatening—adverse reactions of psychiatric drug "treatments" and psychiatry's use of electroshock as "treatment" when all else fails.
Consider these other reported risks:
There are 18,000 potential victims of one antipsychotic, Risperdal, many of whom are boys who developed gynecomastia—female breasts—with some forced to undergo a mastectomy.[1]
Between six and ten percent of pregnant women prescribed antidepressants could give birth to babies with birth defects, including lung, eye, ear, or face defects, according to a Université de Montréal study published in BMJ Open.[2]

Antidepressants alone carry 38 international drug regulatory warnings citing side effects of suicide or suicidal ideation, 34 warnings on antidepressants causing heart problems and 18 warnings on antidepressants causing birth defects or complications.

Patients are often held in physical restraints—in one psychiatric facility patients were held for 800 out of every 1,000 hours.[3] Patients restrained in psychiatric facilities can suffer lacerations, broken arms and legs and even death.[4]
Children and adolescents can become suicidal from antidepressants or stimulants prescribed them.[6]
And all this despite the extraordinarily dubious foundation of psychiatry which rests entirely on its ability to convince people that troubling emotions and behaviors are caused by some medical/biological abnormality and selling psychiatric diagnosing as a "disease." This is junk science by definition (untested or unproven theories when presented as scientific fact), and it is where the risks begin.
In reality, if psychiatry was held to a burden of proof—meaning the dictionary definition of "the obligation to prove one's assertions"—it would fail on every count and all this risk could be prevented.  The truth is psychiatry cannot now, nor has it ever been able to, provide any science to support a single psychiatric diagnosis as a biological abnormality, and those within the top echelons of mental health openly admit this fact.
For example, former Director of the National Institute of Mental Health (NIMH), Thomas Insel, described the completely subjective nature of psychiatric diagnosing when he said of the Diagnostic and Statistical Manual of the APA (DSM-5) (the manual used for diagnosing mental disorders and obtaining insurance reimbursement) that its "weakness is its lack of validity." Insel further explained that the manual is "at best, a dictionary, creating a set of labels and defining each…diagnoses are based on a consensus about clusters of clinical symptoms, not on any objective laboratory measure."[7]
Additionally, Dr. Steven Hyman, Director of NIMH from 1996-2001, also admitted in 2013 the lack of science to support psychiatric diagnosing when he wrote that there is a "widely shared view that the underlying science remains immature…."  Additionally, he stated that "The molecular and cellular underpinnings of psychiatric disorders remain unknown; … psychiatric diagnoses seem arbitrary and lack objective tests…"[8]
Having established, through the admissions by top docs at NIMH, that the "disease" model of psychiatry is a fraud, those vulnerable individuals expecting help are instead diagnosed with a mental disorder and have entered the next risky stage, stepping into what can only be described as a kind of Brave New World drugging epidemic.
Nearly 80 million Americans, including eight million children, are taking psychiatric drugs that the Food and Drug Administration (FDA) knows do not address or cure any underlying problem but, instead, has issued numerous warnings about regarding the dangerous and life-threatening adverse reactions associated with them.  The data about the drugging of America's children are staggering.
Information from the IMS Vector One: National Total Patient Tracker Database showed that in 2013, nearly four-and-a-half million children between the ages of 0-17 were prescribed ADHD drugs; more than two million were prescribed antidepressants; more than two million were prescribed anti-anxiety drugs and 830,836 were prescribed antipsychotics. Unbelievably, one million of these children on psychiatric drugs literally are between the ages of 0-5 and more than 270,000 are 0-1 year-olds.
With these drugs come serious warnings, including:
38 drug regulatory agency warnings from nine countries and the European Union on antidepressants causing suicide, suicidal ideation or suicide attempts.
27 international drug regulatory warnings on psychiatric drugs citing effects of mania, hostility, violence and homicidal ideation.
And the final insult or risk comes when the psychiatric drugs, which the pharmaceutical companies, drug regulatory agencies and psychiatrists don't know how they work for any psychiatric disorder, don't elicit the promised behavioral outcome; psychiatry offers up its most brutal "treatment," electroshock (ECT).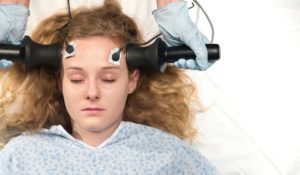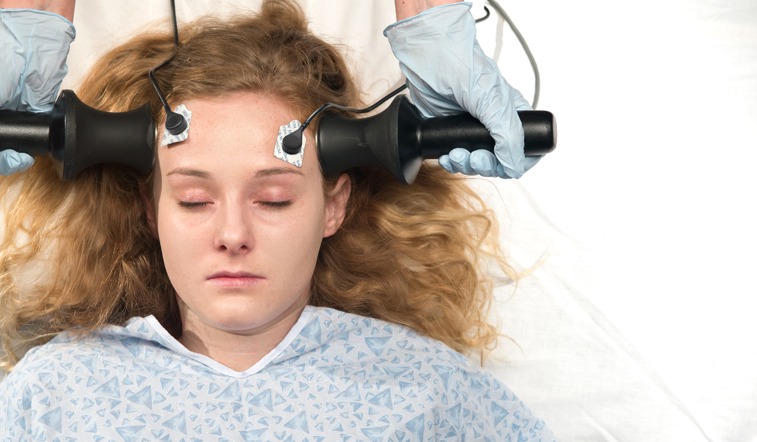 The ECT "procedure" involves sending up to 460 volts of electricity through the brain,[9] shocking it and causing a seizure lasting up to 60 seconds, which can cause skin burns, physical trauma (including fractures, contusions, injury from falls, dental and oral injury) prolonged or delayed onset seizures and other complications like heart attack and even death. ECT literally damages the brain, which can cause permanent memory loss, confusion and serious cognitive dysfunction.[10]
In fact, a review of studies and reports on ECT by Professors John Read and Richard Bentall, released in 2010, concluded: "Given the strong evidence…of persistent and, for some, permanent brain dysfunction…and the evidence of a slight but significant increased risk of death, the cost-benefit analysis for ECT is so poor that its use cannot be scientifically justified."[11]
But history proves that psychiatry has never relied on science to justify any part of its diagnosing or treatments, so it is no surprise that, rather than heed the warnings about the dangers associated with ECT, psychiatry not only is pushing for increased use of the extremely risky and even deadly ECT, but intends to expand its brutal use of children.
Yes.  Now, more than ever, it is vital to fully understand the risks associated with the big business of mental health.  May is Mental Health Awareness month and educating the people about the misrepresentation about the "science" of psychiatric diagnosing, the fraud this perpetuates, the dangers associated with its drug "treatments" and the possible increased use of the ECT is a matter of life and death.  To ignore these truths is most definitely "risky business."
Kelly Patricia O'Meara is an award-winning former investigative reporter for the Washington Times' Insight Magazine, penning dozens of articles exposing the fraud of psychiatric diagnosis and the dangers of the psychiatric drugs—including her ground-breaking 1999 cover story, "Guns & Doses," exposing the link between psychiatric drugs and acts of senseless violence. She is also the author of the highly acclaimed book, Psyched Out: How Psychiatry Sells Mental Illness and Pushes Pills that Kill. Prior to working as an investigative journalist, O'Meara spent sixteen years on Capitol Hill as a congressional staffer to four Members of Congress. She holds a B.S. in Political Science from the University of Maryland.
References:
[1] "Risperdal Lawsuits Contribute to Johnson & Johnson's Growing Legal Costs, Bernstein Liebhard LLP Reports," PR Newswire, 13 Mar 2017, http://www.prnewswire.com/news-releases/risperdal-lawsuits-contribute-to-johnson–johnsons-growing-legal-costs-bernstein-liebhard-llp-reports-300422579.html; "Risperdal Gynecomastia Lawsuits," Kelley Bernheim Dolinsky LLC, http://www.dangerousproductslawfirm.com/risperdal-gynecomastia-lawsuits/, accessed 17 May 2017.
[2] Universite de Montreal, "New data show heightened risk of birth defects with antidepressants prescribed during pregnancy," Science Daily, 18 Jan 2017, https://www.sciencedaily.com/releases/2017/01/170118103923.htm.
[3] Sydney Lupkin, "Patient Restraints: Bad Medicine? Investigation reveals overuse of restraints," Medpage Today, 2 Mar 2016, https://www.medpagetoday.com/hospitalbasedmedicine/generalhospitalpractice/56510.
[4] Jacqueline Rabe Thomas, "Restraints still cause injuries in DCF psychiatric facilities," The CT Mirror, 29 Jul 2011, https://ctmirror.org/2011/07/29/restraints-still-cause-injuries-dcf-psychiatric-facilities/.
[5] Neurological Devices Panel, Center for Devices and Radiological Health Medical Devices Advisory Committee, Food and Drug Administration, pg 142, 27 Jan 2011.
[6] Sarah Knapton, "Antidepressants can raise the risk of suicide, biggest ever review finds," The Telegraph, 27 Jan 2016, http://www.telegraph.co.uk/science/2016/03/14/antidepressants-can-raise-the-risk-of-suicide-biggest-ever-revie/; "ADHD drugs may increase risk of suicidal thoughts and behaviours in some people; benefits still outweigh risks," Health Canada, 30 Mar 2015, http://healthycanadians.gc.ca/recall-alert-rappel-avis/hc-sc/2015/52759a-eng.php.
[7] Thomas Insel, "Transforming Diagnosis," National Institute of Mental Health, 29 Apr 2013, https://www.nimh.nih.gov/about/directors/thomas-insel/blog/2013/transforming-diagnosis.shtml.
[8] Steven E. Hyman, MD, "Psychiatric Drug Development: Diagnosing a Crisis," The Dana Foundation, 2 Apr 2013, http://dana.org/Cerebrum/Default.aspx?id=39489.
[9] Gary Null, PhD, "The Hidden Side of Psychiatry," http://scribd-download.com/4659536-the-hidden-side-of-psychiatry-gary-null-ph-d_58c9f4a1ee34352a775d04e7_pdf.html.
[10] "Electroconvulsive Therapy (ECT) Devices for Class II Intended Uses," Draft Guidance for Industry, Clinicians and Food and Drugs Administration Staff, Food and Drug Administration, Center for Devices and Radiological Health, 29 Dec 2015, https://www.fda.gov/downloads/MedicalDevices/…/UCM478942.pdf.
[11]  John Read and Richard Bentall, "The effectiveness of electroconvulsive therapy: A literature review," Epidemiologia e Psichiatria Sociale, 2010, http://www.mindfreedom.org/kb/mental-health-abuse/electroshock/ect-review-2010-read-bentall.pdf.