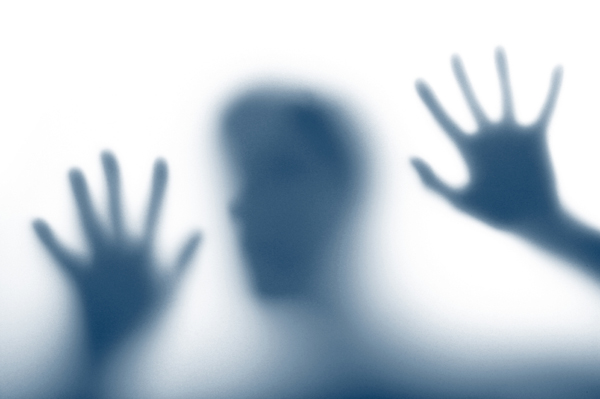 "The U.N. Convention against Torture and Other Cruel, Inhuman or Degrading Treatment or Punishment defines torture, in part, as 'any act by which severe pain or suffering, whether physical or mental, is intentionally inflicted on a person' for specific purposes and carried out by or with the consent of a public official."
By Kelly Patricia O'Meara
December 17, 2014
That members of the mental health community are named as the master minds of torture in the recently released Senate Intelligence Committee Report on the CIA's illegal interrogation programs should come as no surprise to anyone familiar with psychology and psychiatry's historic role in human rights violations.
The dangerous and deadly alliance between government, psychology and psychiatry focuses on forced submission of the "undesirables" of the state, as history shows that torture is not exclusive to enemy combatants.
Psychologists have developed and participated in the use of torture in Chile and in Cuba.  Uruguayan psychologists trained torturers and used psychological methods "to induce fear, disorientation, depressions, and nervous breakdowns in political prisoners." Psychologists were also involved in torturing political prisoners during apartheid South Africa, using a range of psychological threats, solitary confinement, sleep deprivation and forced standing.
In fact, psychology thrives under tyrannical regimes. The profession's involvement in devising interrogation tactics in the U.S. dates back to the 1950s, when the work of government-sponsored researchers, such as American Psychological Association president Donald Hebb, was incorporated into CIA practice, according to a Mother Jones investigative report. The brutal interrogation methods devised and utilized by the CIA's psychologists, James E. Mitchell and Bruce Jessen, include sleep deprivation, cold, physical blows and hard surfaces.
The twisted attempts at behavior modification on post 9-11 detainees are in clear violation of the U.N. Convention against Torture and Other Cruel, Inhuman or Degrading Treatment or Punishment of which the U.S. is a signatory. Yet, historically, psychological and psychiatric "treatments" have been offered to and utilized by the U.S. government and other world powers, including the former Soviet Union where political dissidents were incarcerated in psychiatric hospitals, punished with drugs and electric shock or sentenced to concentration and labor work camps.
Psychiatrists and psychologists are complicit with the People's Republic of China, despite international criticism, provided the means to eradicate followers of the Falun Gong—a discipline combining slow-moving exercises and meditation with a moral philosophy centered on the tenets of truthfulness, compassion and tolerance. Falun Gong members have been subjected to electroconvulsive therapy, painful forms of electrical acupuncture, drugs forced at five to six times the recommended dosages, binding with rope in stress positions, and prolonged sleep, food and light deprivation in order to force "confessions" or "renunciations." As of 2009, at least 2,000 Falun Gong adherents—alleged political dissidents—have been tortured to death.
When considering psychology and psychiatry's contribution to behavior modification through torture techniques, the CIA's 1950s mind control programs such as MKULTRA and BLUEBIRD cannot be overlooked. Psychiatrists and psychologists such as George Estabrooks carried out illegal experiments with the intention of identifying and developing drugs and "procedures" to be used in interrogations. Estabrooks also reported the creation of operational Manchurian Candidates: "The key to creating an effective spy or assassin," he said, "rests in splitting a man's personality, or creating multi-personality, with the aid of hypnotism. This is not science fiction. This has and is being done. I have done it."
There are many who argue, even after reading the revolting details of the "enhanced interrogation techniques," devised by Mitchell and Jessen, that, it really isn't torture. However, their methods fall within the U.N.'s Convention against Torture, defines torture, in part, as "any act by which severe pain or suffering, whether physical or mental, is intentionally inflicted on a person" for specific purposes and carried out by or with the consent of a public official.
Common sense can determine whether the psychologists' methods of "near drowning" waterboarding, "rectal rehydration," also known as rectal feeding, extended sleep deprivation, and naked dragging and slapping, meets the standard of torture.
Many medical/mental health personnel who participated in the post 9/11 "interrogation techniques" understood what they were witnessing was torture. One communication reports "want to caution [medical officer] that this is almost certainly not a place he's ever been before in his medical career….It is visually and psychologically very uncomfortable."
The historical record consistently reveals both psychiatry's participation in human rights violations and CIA psychologists' use of torture. Mitchell and Jessen are just the latest example in a long line of psychological and psychiatric abusers dangerously aligned with government entities for political purposes.
–
Kelly Patricia O'Meara is an award-winning former investigative reporter for the Washington Times' Insight Magazine, penning dozens of articles exposing the fraud of psychiatric diagnosis and the dangers of the psychiatric drugs—including her ground-breaking 1999 cover story, "Guns & Doses," exposing the link between psychiatric drugs and acts of senseless violence. She is also the author of the highly acclaimed book, Psyched Out: How Psychiatry Sells Mental Illness and Pushes Pills that Kill. Prior to working as an investigative journalist, O'Meara spent sixteen years on Capitol Hill as a congressional staffer to four Members of Congress. She holds a B.S. in Political Science from the University of Maryland.