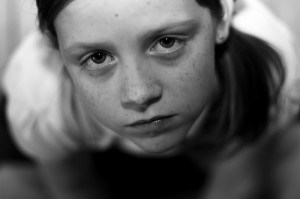 There have been 55 drug regulatory agency warnings and 77  published  studies on the dangers of antipsychotic drugs, freely being prescribed to children and even toddlers
Canada.com, By Sharon Kirkey, Postmedia News
June 10, 2013
Canadian researchers are warning of an alarming and  "exponential" rise in prescribing antipsychotic drugs to children.
Prescriptions for some of the most powerful psychiatric drugs on the market — so-called "second-generation" antipsychotics, or SGAs — to youth aged 18 and under increased 18-fold in British Columbia alone between 1996 and 2011, a new study finds, with some of the highest increases in prescriptions to boys as young as six. Children are being put on the potent drugs for a wide range of diagnoses not approved by Health Canada, the researchers say, and not only psychiatrists, but also family doctors and pediatricians are increasingly prescribing the pills.
The phenomenon "is of great concern" given emerging evidence showing that the drugs can cause rapid weight gain, high blood pressure, diabetes and other serious side effects that make children vulnerable to an increased risk of heart attack and stroke when they're older, the research team reports in the June edition of the Canadian Journal of Psychiatry.
The study is based on data from the B.C. health ministry. Researchers looked at rates of prescribing of both older, "first generation" antipsychotics, and the newer SGAs.
Overall, the total number of children under 18 who received an antipsychotic prescription increased to 5,791 in 2011 from 1,583 in 1996 — a nearly four-fold jump.
But the total number of youth who specifically received an SGA increased to 5,432 from 315 over the study period. That translates into a 18-fold increase in the overall rate of prescribing.
By 2011, second-generation antipsychotics accounted for 96 per cent of all antipsychotic prescriptions for youth, the team reports. The most frequently prescribed drugs were risperidone, quetiapine and olanzapine.
The highest increase was among boys aged 13 to 18, where the rate rose more than four-fold. But similar increases were seen in boys aged six to 12, as well as 13- to 18-year-old girls.
The three most common reasons given by doctors for prescribing the drugs were depression, "hyperkinetic syndrome of childhood" — a grab bag diagnosis for attention deficit hyperactivity disorder and other disruptive behaviour disorders — and "neurotic disorders" such as anxiety.
"These medications seem to be a common 'go to,' " said lead author Dr. Dina Panagiotopoulos, an associate professor of pediatrics at the University of B.C. and an endocrinologist at BC Children's Hospital.