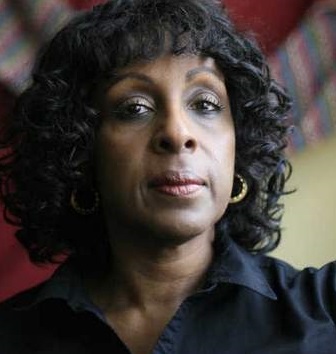 Charges reinstated against Detroit Mom Maryanne Godboldo—who underwent a 10 hour stand off with police, swat team and a tank for refusing to allow police and child protective services to take her child by force and administer her an antipsychotic drug. Attorney Allison Folmar says "It shocks the conscience a judge never signed the order, a judge never read the order, a judge never consented to the order to go into my clients home and essentially break in. You cannot force an antipsychotic medication upon a child, and that's what they were there to do. We're ready for trial. If there has to be a trial, we're ready for trial. My client did nothing illegal."
DETROIT (WXYZ)
May 29, 2013
The Michigan Court of Appeals has reinstated the charges against a Detroit mother who was involved in a standoff with police over the care of her daughter.
The case against Maryanne Godboldo began in March 2011 when officers and Child Protective Service workers showed up at her door to take custody of her 13-year-old daughter.
The CPS workers were alleging that Godboldo was not giving her daughter the correct medication. The girl is disabled with a reduced mental capacity.
After speaking with the CPS workers and officers, Godboldo refused to answer the door again. This was when, according to the Court of Appeals decision, police used a crowbar to enter into the home and proceeded up the stairs.
After climbing the stairs to a landing, the officer found another locked door and were about to knock it down when there was a loud noise that the officers later determined was a gunshot. The officers then retreated down the stairs and a 10 hour standoff began.
Godboldo was eventually arrested and charged with discharging a weapon in a building, felonious assault, assaulting or obstructing a police officer and possession of a firearm during the commission of a felony.
The charges were dismissed in August 2011 when the judge ruled the order for CPS to take custody of the girl was invalid because it had been rubber stamped. Under the decision the evidence against Godboldo was dismissed because it was not legally obtained.
However, the Court of Appeals has now ruled that the judge in the case made a mistake in his ruling to dismiss the charges.
They found that, even though the entry into the house was invalid, any evidence of subsequent crimes could be used in court, even "crimes that the defendant commits when reacting to an illegal search or seizure."
The case has now been remanded back to the lower court, which has been ordered to include evidence officers collected after the gunshot when determining whether or not to bind Godboldo over for trial.
No new court date has been set in the case.
The Godboldo case proved that the Wayne County Juvenile court had been allowing a probation officer to rubber stamp a judge's names onto a child removal order. Legally, a judge must review a child removal order. After 7 Action News Investigator Heather Catallo exposed the illegal practice used in the Godboldo case and many others, the court changed it's policy.