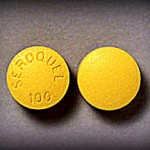 The Vancouver Sun, By Sharon Kirkey
May 13, 2013
Deaths reported in children prescribed 'newer generation' antipsychotics
Health Canada is receiving growing numbers of reports of serious complications in children taking powerful antipsychotics, including deaths.Once reserved for schizophrenia and mania in adults, the drugs are increasingly being prescribed to children as young as preschoolers.
As of Dec. 31, 2012, Health Canada had received 17 fatal reports in children related to so-called "second generation antipsychotics," or SGAs, Postmedia News has learned.Four of the reports concerned deaths in babies who were exposed to antipsychotics in the womb.
The government has also received 73 reports of "cardio-metabolic" reactions in children taking the drugs, including dramatic weight gain, high blood pressure and blood sugar abnormalities.
Use of the drugs in children has increased substantially in the last decade. Overall, from 2005 to 2009, antipsychotic drug prescriptions for children and youth in Canada increased by 114 per cent, despite limited evidence about their safety in children.
The drugs are being used for attention-deficit/hyperactivity disorder, "conduct" disorders, mood disorders, aggression and other behavioural problems.