Watch video: Karen Barth Menzies speaking about antidepressant addiction and withdrawal. Menzies has been on the forefront of the SSRI antidepressant litigation for more than a decade.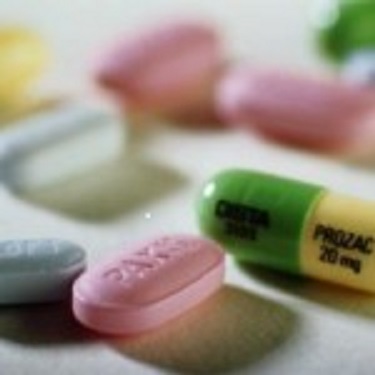 To read all international drug regulatory warnings, studies and FDA Medwatch reports on SSRI's (Newer antidepressants such as Prozac, Paxil, Zoloft, Celexa, etc) click here
Medical Daily, By Cindy del Rosario
April 29, 2013
Selective serotonin reuptake inhibitors (SSRIs) — a popular class of antidepressants which includes Zoloft, Paxil, and Prozac — could increase the risk of bleeding, readmission to the hospital, and even death. Among the most commonly prescribed drugs in the U.S., antidepressants are used to treat a range of disorders, such as depression, anxiety disorders, and even pain.
While a handful of studies have linked SSRIs to increased risk of hemorrhaging in both surgical patients and ambulatory patients, the study, led by Dr. Andrew Auerbach, a professor of medicine at the University of California, San Francisco, is the largest of its kind to date.
As detailed in JAMA Internal Medicine, researchers analyzed data that included 530,416 patients ages 18 and older across 375 U.S. hospitals, who underwent major surgery from 2006-2008. They compared rates of adverse outcomes in patients who took SSRIs before or after surgery (13.7 percent of total sample), as well as outcomes in those diagnosed with depression.
Patients taking SSRIs were more likely to have obesity, chronic pulmonary disease, and hypothyroidism, which are conditions that could complicate surgery. However, after adjusting for these factors, patients taking SSRIs were more likely to die in the hospital, more likely to experience bleeding, and more likely to be readmitted at 30 days.
However, doctors caution against patients deciding to withhold SSRI therapy before or after surgery, because doing so also has negative consequences of its own.
Abrupt withdrawal of SSRI treatment could result in "discontinuation syndrome," which may lead to imbalance, dizziness, nausea, or fatigue. For those using SSRIs as an analgesic, withdrawing treatment could cause pain.   Read the rest of the article here