UMass Boston Researcher Raises Questions on Validity and Trustworthiness of APA Clinical Guidelines—study finds that conflicts of interest high among APA's Clinical Guideline Development Committee.
PR Web – March 21, 2013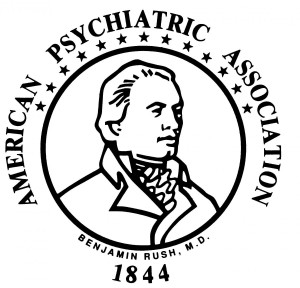 All of the panel members that produced the American Psychiatric Association (APA)'s Practice Guideline for the Treatment of Patients with Major Depressive Disorder had numerous financial ties to drug companies that manufacture antidepressants, raising questions about the trustworthiness of the guideline, a UMass Boston researcher says.
Lead investigator Lisa Cosgrove and her research team evaluated the quality of the evidence to support antidepressant medication. The APA recommends pharmacotherapy as a first-line of intervention for all levels of depression, but Cosgrove's new study published in the Journal of Evaluation in Clinical Practice found that 34.2 percent of the cited research did not study outpatients with major depressive disorder, and 17.2 percent did not measure clinically relevant results.
"The recommendation for antidepressants for mild depression is not congruent with the evidence. Other guidelines such as those produced by the National Institute for Clinical Excellence explicitly state antidepressants should not be first-line intervention for mild depression," she said. "Recent Dutch guidelines recommend antidepressants as first-line treatment only in cases of severe depression. People may be exposed to unnecessary harm."
Cosgrove, associate professor of counseling and school psychology at UMass Boston and a research lab fellow at Harvard University's Edmond J. Safra Center for Ethics, and her fellow researchers found that all of the committee members reported ties to the financial industry. The number of relationships ranged from 9 to 33; the mean was 20.5. Cosgrove said that number should be zero.
Researchers also found that the majority of the committee participated on pharmaceutical companies' speakers' bureaus and the independent panel had undeclared financial relationships. Doctors serving on a speakers bureau are referred to as a "Key Opinion Leaders" or "KoLs" because they are so important to the marketing of a drug.
Cosgrove and her colleagues say it is critical that the groups developing clinical practice guidelines (CPGs) pay attention to the quality of cited studies as well as the bias resulting from conflicts of interest so as to not put patients at risk.
About UMass Boston
With a growing reputation for innovative research addressing complex issues, the University of Massachusetts Boston, metropolitan Boston's only public university, offers its diverse student population both an intimate learning environment and the rich experience of a great American city. UMass Boston's nine colleges and graduate schools serve nearly 16,000 students while engaging local, national, and international constituents through academic programs, research centers, and public service activities.
To learn more about UMass Boston, visit http://www.umb.edu.