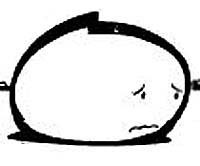 Pfizer disputes claim against antidepressant
USA Today- Jan 31 , 2013
TRENTON, N.J. — The maker of Zoloft is being sued in an unusual case alleging the popular antidepressant has no more benefit than a dummy pill and that patients who took it should be reimbursed for their costs.
Zoloft's maker, Pfizer Inc., the world's biggest drugmaker by revenue, disputes the claim, telling the Associated Press Thursday that clinical studies and the experience of millions of patients and their doctors over two decades prove Zoloft is effective.
The lawsuit was described as frivolous by Pfizer and four psychiatry experts interviewed by the AP.
Not so, according to plaintiff Laura A. Plumlee, who says Zoloft didn't help her during three years of treatment. Her attorney, R. Brent Wisner of the Los Angeles firm Baum Hedlund Aristei Goldman, argues the Food and Drug Administration shouldn't have approved Zoloft because Pfizer didn't publish some clinical studies that found the drug about as effective as a placebo.
"It's about Pfizer deliberately withholding this information from consumers and then advertising this drug as very effective," Wisner said.
The suit accuses Pfizer of consumer fraud and other offenses, including quietly paying prominent doctors to tout Zoloft to colleagues or to be listed as authors of positive medical journal articles the company prepared for publication. New York-based Pfizer did not specifically respond to those allegations.
Read the rest of the article here
Zoloft Drug Regulatory Warnings/Studies –  23 drug regulatory agency warnings from 4 countries cite Zoloft side effectsincluding Aggression/hostility, Agitation, Anxiety, Birth defects, Convulsions, Deafness, Death, Emotional changes, Hallucinations, Hostility, Impulsivity, Irritability, Mania/psychosis, Muscle spasms, Nightmares,Panic attacks, Paralysis,Self-harm, Serotonin syndrome, Severe restlessness, Suicidal ideation/behavior, Tourette's syndrome, Tremors, Withdrawal symptoms
There have been 9,794 adverse reactions reported to the US FDA in connection with Zoloft (note: by the FDA's admission only 1 – 10% of side effects are ever reported).