Toronto Star
By Jesse McLean, David Bruser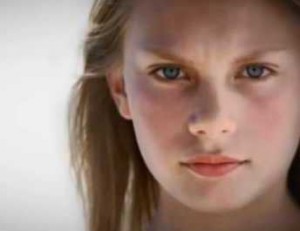 Powerful antidepressant and antipsychotic drugs approved only for use in adults are suspected of harming — in some cases killing — Canadian children.
Though Health Canada and the drug makers acknowledge the drugs are not approved for use in anyone under 18, doctors — often general practitioners with little psychiatric training — are prescribing these medications with little oversight.
Health Canada told the Star it has no jurisdiction to deal with the problem.
The regulator concedes the drugs may hurt kids but said it is up to drug companies to communicate the risks and doctors to safely prescribe the medications.
A Star investigation has found nearly 400 cases of children and teens suffering serious, sometimes fatal side effects suspected to have been caused by these drugs since 2002.
A 9-year-old boy's breath shortened, stomach twisted and balance faltered before he died while on three different antipsychotics.
A 15-year-old boy experienced an irregular heartbeat and convulsed before killing himself while on antipsychotic Seroquel.
A 15-year-old girl on Prozac took her life in 2011.
Twenty-eight cases resulted in death, including the suicide of a 9-year-old boy three weeks after he started taking Zoloft, an antidepressant, in 2006. Convulsions and suicide attempts were among the most frequently reported suspected side effects.
"The prescribing of drugs falls within the practice of medicine . . . (Doctors') professional judgment includes prescribing a drug to treat a condition for which it is not specifically authorized by Health Canada," the country's health watchdog told the Star.
Pfizer Canada, maker of Zoloft and Effexor XR, also an antidepressant, and three other drugs reviewed by the Star, said: "These medicines have not been approved for pediatric use by Health Canada. Pfizer Canada cannot recommend the use of any of its medications outside of product labelling."
In about 35 per cent of the cases reviewed by the Star, kids 12 and younger were reported to have suffered serious side effects, including a 5-year-old girl who suffered seizures while on the antidepressant paroxetine (a generic version of Paxil), and a 6-year-old girl who experienced aggression, panic and personality disorder while on antidepressant Effexor XR.
"I am gobsmacked when I hear that. Why on Earth is a doctor putting a 5- or 6-year-old on a psychotropic drug? They'd better have a good reason," said Dr. David Juurlink, head of the clinical pharmacology department at Toronto's Sunnybrook hospital and a drug safety researcher.
So little is known about how these powerful drugs affect youth that the product pamphlets say the pills are not recommended for those younger than 18.
Pfizer and other drug companies say a lack of "sufficient clinical experience" or proven "safety and efficacy" are reasons why the drugs are not approved for kids. GlaxoSmithKline, maker of antidepressant Paxil, said "clinical studies . . . failed to demonstrate efficacy."
Yet doctors are allowed to prescribe these drugs in what is known as an "off-label" use of the medication.
Each of the nearly 400 adverse reaction reports reviewed by the Star is the opinion of the doctor, pharmacist or parent that a particular drug has caused a side effect. Patients' names and locations are taken out of the reports to protect their privacy.
About 75 per cent of the side-effect reports reviewed by the Star were made by doctors and other health-care professionals, and done so voluntarily. Canada's flawed federal drug safety law does not require doctors to report side effects, even serious ones.
Health Canada and drug companies say side-effect reports show only a suspected connection between the drug and side effect but no medical proof that one caused the other.
The Star's data analysis showed antipsychotic risperidone was named as the suspected cause in nearly 70 serious side-effect reports — more than any other drug reviewed by the Star.
Paxil was listed as the suspected cause in more than 50 cases, including six deaths.
Earlier this year, the U.S. Justice Department slapped GlaxoSmithKline, maker of Paxil, with $3 billion in fines following government allegations that, among other things, the company promoted the drug for use in kids while concealing evidence that it was ineffective.