Watch: Whistleblower Allen Jones describes TeenScreen as a recruitment tool for the pharmaceutical industry (article below)

British Medical Journal – November 27, 2012
By Jeanne Lenzer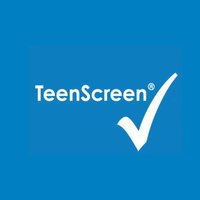 A "model" program that was part of a controversial plan to screen all US citizens for mental illness has announced that it is closing down.
On 15 November, TeenScreen, a program to detect depression in young people, announced on its website: "The National Center will be winding down its program at the end of this year."
TeenScreen was endorsed by the New Freedom Commission on Mental Health, which was established by the former US president George W Bush in 2002.
The commission recommended that "consumers of all ages," including preschool children, should have comprehensive mental health screening. The commission said: "Each year, young children are expelled from preschools and childcare facilities for severely disruptive behaviors and emotional disorders."
Schools, wrote the commission, are in a "key position" to screen the 52 million students and six million adults who work at the schools.
The center did not give a reason for the closure of its multimillion dollar project, nor did anyone from TeenScreen respond to inquiries by the BMJ.
Critics of the program said that the test had not been proven to reduce suicides and that an analysis by its inventor, David Shaffer, showed that the computer based screening test had a positive predictive value of only 16%. Shaffer is professor of child psychiatry and chief of the division of Child and Adolescent Psychiatry at Columbia University Medical Center.
(See Congressman Ron Paul's proposed bill against mental health screening of children, including TeenScreen here)
They also cited a finding from the US Food and Drug Administration that depressed adolescents treated with antidepressants were twice as likely to be suicidal as depressed adolescents treated with placebo.
Professor Shaffer did not respond to several inquiries by the BMJ for comment.
Direct and indirect ties between the drug industry and TeenScreen fueled the concern of critics that the program would  inevitably cause more children, including preschoolers, to be treated with antidepressant drugs.
The National Alliance on Mental Illness (previously the National Alliance for the Mentally Ill), supported both the New Freedom Commission on Mental Illness plan for universal screening and TeenScreen. After a Congressional investigation, the alliance acknowledged that it received most of its funding from drug companies.
Laurie Flynn, who served as director of the alliance for 16 years, left the organization in December 2000, and became the director of TeenScreen. The alliance lobbied Congress for passage of the Commission's plan and supported TeenScreen.
In January, TeenScreen claimed over 2800 active sites in 47 US states and 10 nations, including 50 sites in the United Kingdom, three each in India and Canada, and one each in Columbia, Scotland, the United Arab Emirates, New Zealand, Australia, Malaysia, Germany, and Brazil. It is not known at this time whether TeenScreen in nations outside the US will also shut down.
http://www.bmj.com/content/345/bmj.e8100
Critics of mandatory and federally funded mental health screening of children with programs such as TeenScreen have also been strongly opposed by Congressman Ron Paul – read Ron Paul and the Parental Consent Act here