Bloomberg News – January 5, 2012
By Margaret Cronin Fisk, Jef Feeley and David Voreacos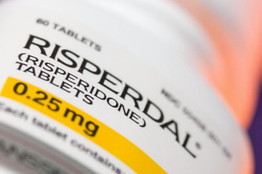 Johnson & Johnson will pay more than $1 billion to the U.S. and most states to resolve a civil investigation into marketing of the antipsychotic Risperdal, according to people familiar with the matter.
J&J, the world's largest health products company, reached an accord last week with the U.S. attorney in Philadelphia, according to the people, who weren't authorized to speak about the matter. It doesn't resolve negotiations over a possible criminal plea, they said.
The U.S. government has been investigating Risperdal sales practices since 2004, including allegations the company marketed the drug for unapproved uses, J&J has said in Securities and Exchange Commission filings. The company said it has been in negotiations with the U.S. to settle this investigation.
J&J, based in New Brunswick, New Jersey, disclosed in August that it reached an agreement to settle a misdemeanor criminal charge related to Risperdal marketing. The company is in negotiations to pay about $400 million more to settle this portion of the investigation, one of the people said.
"We're not going to comment on rumor or speculation," Teresa Mueller, a J&J spokeswoman, said in a phone interview.
Company officials said in an SEC filing in May that they had reserved funds to resolve the government's claims over Risperdal marketing. The company didn't say how much had been set aside. The drugmaker said in an August filing it added an unspecified amount to the reserve to cover criminal penalties.
Accord Announcement
When the final settlement will be announced isn't clear. The Justice Department typically announces civil and criminal resolutions at the same time in corporate cases.
A majority of U.S. states will join the settlement, the people said. Which ones will accept the final agreement hasn't been determined, they said. Each state can decide whether to join the federal government's settlement or pursue its own case.
Typically, states with cases in court continue to pursue their own. Texas alone is asking for more than $1 billion in a case that goes to trial next week.
J&J and its Janssen unit have been sued by 12 states, including Texas, South Carolina and Louisiana, over Risperdal marketing. The attorneys general of the other states "have indicated a potential interest in pursuing similar litigation against" Janssen, J&J said in its quarterly SEC filing in November.
A jury in Louisiana, weighing only the claim that the company downplayed the drug's risks, awarded that state $257.7 million in 2010. A South Carolina judge last year ordered J&J to pay $327 million over Risperdal sold in the state.
Texas Suit
The Texas lawsuit, which involves additional allegations including off-label marketing, goes to trial next week.
"Discussions have been ongoing in an effort to resolve criminal penalties under the Food Drug and Cosmetic Act related to the promotion of Risperdal," J&J said in its August SEC filing. "Certain issues remain open before a settlement can be finalized."
"The ultimate resolution of the above criminal and these civil matters is not expected to have a material adverse effect on the company's financial position," J&J officials said in the filing.
The agreement in principle on the criminal charge is "pursuant to a single misdemeanor violation of the Food, Drug and Cosmetic Act," the company said.
Risperdal is a member of a class of drugs, known as atypical antipsychotics, that includes Indianapolis-based Eli Lilly & Co.'s Zyprexa and London-based AstraZeneca Plc's Seroquel.
Lilly, AstraZeneca and two other J&J competitors making these drugs have paid $2.7 billion to resolve government marketing claims, particularly that the companies pushed the drugs for unapproved uses.
Lilly paid more than $1.7 billion to resolve state and federal investigations over Zyprexa and AstraZeneca Plc has paid almost $590 million. Pfizer paid $301 million for its drug Geodon.
–With assistance from Alex Nussbaum in New York. Editors: Charles Carter, John Pickering
http://www.bloomberg.com/news/2012-01-05/j-j-to-agree-to-1b-accord-in-risperdal-probe.html