Seroxat Sufferers Please Stand Up
By Bob Fiddaman
June 2, 2011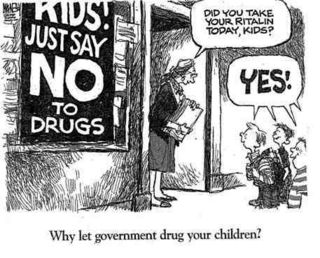 Two great articles by Kat McCormick from May 2011. It seems McGorry has a growing army of critics, pity the Aussie government can't see through his crystal ball gazing as many others can – it's akin to taking a losing lottery ticket up to a paypoint and…well, being paid the jackpot prize.
McCormick's first article poses many questions, the most pertinent of which are: Are our children really AT RISK or is Patrick McGorry selling us Voodoo Science & Snake Oil?
Her article is concise as well as thought-provoking.
McCormick's second article, 'Mental Health and the Budget' focuses on McGorry's research methods and she writes, "There are several disturbing elements in Patrick McGorry's research and I'm not the only one to question his motives or methodologies."
Nope, you sure ain't sister!
Read article here:  http://fiddaman.blogspot.com/2011/06/is-patrick-mcgorry-selling-us-voodoo.html