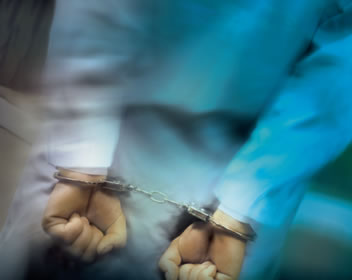 Note from CCHR:  Governments and private health insurance companies have provided the mental health industry with billions of dollars every year to treat "mental illness," only to face industry demands for even more funds to improve the supposed, ever-worsening state of mental health. No other industry can afford to fail consistently and expect to get more funding.  A significant portion of these appropriations and insurance reimbursements has been lost due to financial fraud within the mental health industry, an international problem estimated to cost more than a hundred billion dollars every year.
The United States loses approximately $100 billion to health care fraud each year. Up to $20 billion of this is due to fraudulent practices in the mental health industry.

One of the largest health care fraud suits in US history was in mental health, yet it is the smallest sector within health care.

A study of US Medicaid and Medicare insurance fraud, especially in New York, over a twenty-year period, showed psychiatry to have the worst track record of all medical disciplines.

To find out more, download this free report from Massive Fraud: Psychiatry's Corrupt Industry

http://www.cchr.org/sites/default/files/CCHR_Pamphlet_Massive_Fraud_1.pdf
The Miami Herald
by Jay Weaver

The first Miami defendant in the nation's largest mental healthcare fraud case pleaded guilty to paying millions of dollars in kickbacks in exchange for Medicare patients who didn't need the costly therapy.
Her job as marketing director for a Miami-based mental healthcare chain was to bring in the patients and nobody did their job better than Margarita Acevedo.
Investigators say she paid millions of dollars in kickbacks to South Florida assisted-living facilities, halfway houses and recruiters to supply thousands of Medicare beneficiaries to American Therapeutic Corp.'s chain of seven clinics — patients who didn't need the costly treatment.
On Thursday, Acevedo, 41, of Southwest Miami-Dade, pleaded guilty to conspiring to pay kickbacks in exchange for patients and conspiring to bilk between $100 million and $200 million from Medicare, in the largest mental healthcare fraud case in the country.
Her change of plea in a Miami federal court makes Acevedo the first defendant among 24 indicted since last fall to admit playing a role in American Therapeutic's "massive fraud scheme" against the taxpayer-funded healthcare program for seniors and the disabled, according to court records.
She faces between 12 and 15 years in prison at her mid-July sentencing, according to sentencing guidelines.
Prosecutors are expected to recommend a lesser sentence because she is providing the Justice Department with an insider's view of the alleged racket.
Her attorney, Ira Loewy, declined to comment Friday on her cooperation with authorities.
Acevedo, who joined American Therapeutic in 2005, admitted in a "factual" statement that "in her role as a manager, she worked with the [company] leaders and organizers in recruiting ALF and halfway house owners and supervised co-conspirators in tracking and paying the kickbacks."
For their part, the residential operators acted as recruiters who took bribes from American Therapeutic's clinics – $30 for each patient's daily visit – for supplying thousands of Medicare beneficiaries to keep the racket rolling, authorities say.
American Therapeutic, founded in 2000, allegedly ran its operation for years, tapping into a stream of mentally ill patients who were supposed to have received treatment in local hospitals before qualifying for outpatient group therapy sessions.
Despite conspicuously high claims, the Medicare program never raised an eyebrow. Things began to unravel years later when clinic employees started complaining that many patients were beyond help because they suffered from dementia or Alzheimer's disease. One employee was fired, leading to a whistle-blower probe of American Therapeutic that became the foundation of the criminal investigation.
Acevedo's bosses were Lawrence Duran, 48, of North Miami, and Marianella Valera, 39, of Miami, owners of American Therapeutic. They were charged with directing the conspiracy to defraud the Medicare program, leading a network of company employees, psychiatrists and patient recruiters who also face criminal charges.
In March, the couple's lawyers told U.S. District Judge James Lawrence King that they plan to plead guilty, but they have not done so yet. Their trial is set for August.
Duran and Valera were poised to change their initial not guilty pleas, but a major dispute over how much the couple allegedly bilked from Medicare held up everything. Their lawyers, Lawrence Metsch and Arthur Tifford, have argued that the figure should be $83 million, the actual amount the federal program paid their company since 2003.
Justice Department attorney Jennifer Saulino has argued that the figure should be about $200 million, the amount their company billed Medicare during that period.
The feds have frozen the couple's personal and corporate bank accounts, Saulino said. They also possess about $7 million in assets, such as luxury cars, real estate and jewelry, that authorities seized with a temporary restraining order.
. Duran, who was born in New York, and Valera, a native of Peru, are being held at the Federal Detention Center in Miami because a judge found both to be a flight risk.
To read more about psychiatric health care fraud