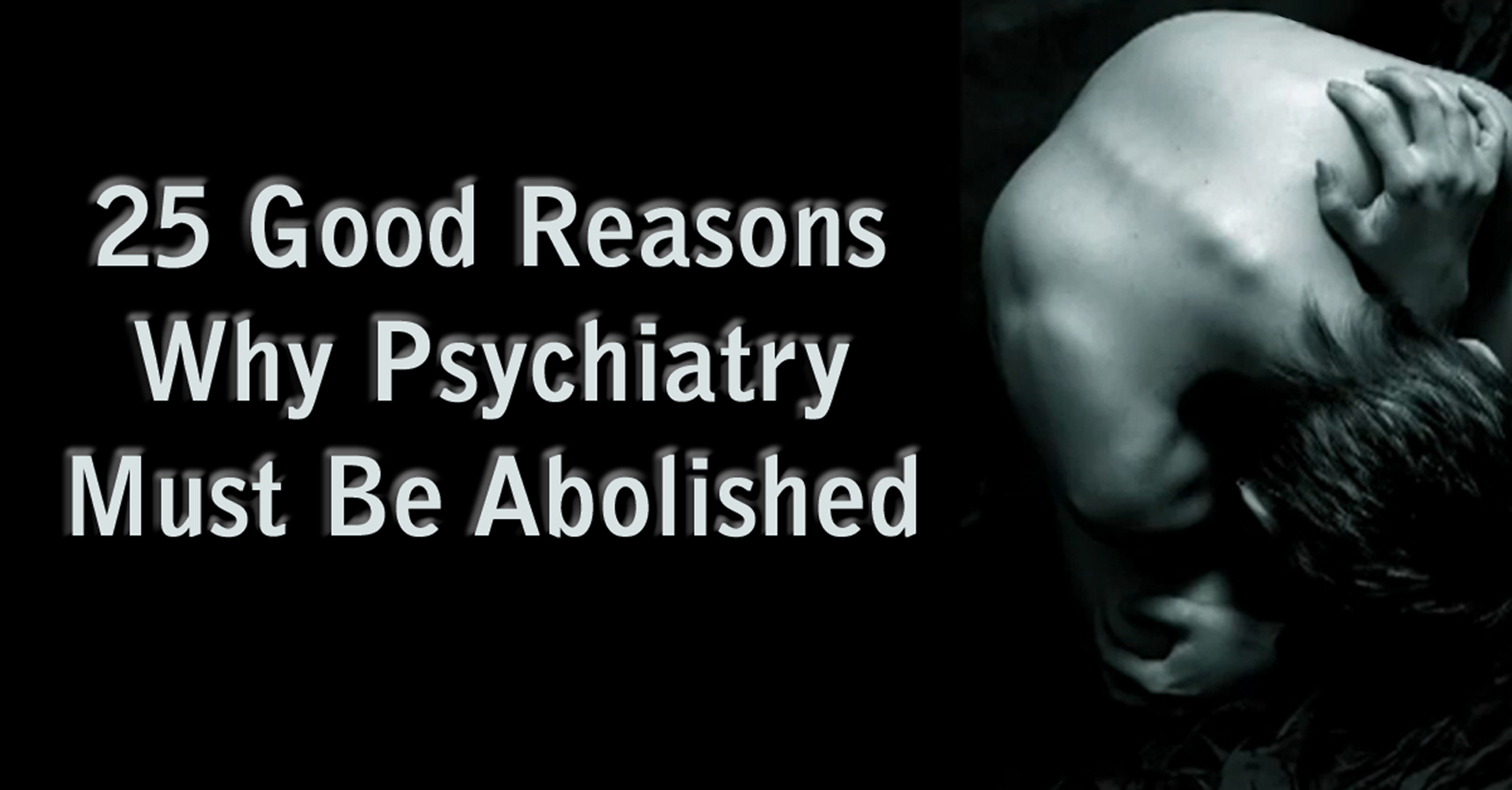 By Don Weitz, Psychiatric Survivor & 24-year activist in the psychiatric liberation movement
1. Because psychiatrists frequently cause harm, permanent disabilities, death – death of the body-mind-spirit.

2. Because psychiatrists frequently violate the Hippocratic Oath which orders all physicians "First Do No Harm."
3. Because psychiatrists patronize and dis-empower people, especially their patients.
4. Because psychiatry is not a medical science.
5. Because psychiatry is quackery, a pseudo-science which lacks independent diagnostic tests, testable hypotheses, and cures for "schizophrenia" and all other types of alleged "mental illness" or "mental disorder".
6. Because psychiatrists can not accurately and reliably predict dangerousness, violence, or any other type of human behaviour, yet make such claims as "expert witnesses", and with the media promote the "dangerous mental patient" myth/stereotype.
7. Because psychiatrists have caused a worldwide epidemic of brain damage by promoting and prescribing brain-disabling treatments such as the neuroleptics, antidepressants, electroconvulsive brainwashing (electroshock), and psychosurgery (lobotomy).