St. Petersburg Times
By Richard Martin
July 16, 2010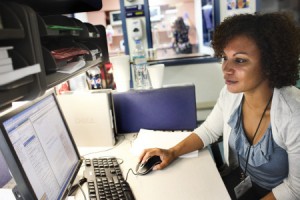 Dr. Mary Newport sees the symptoms more and more in the babies she treats: oddly stiff limbs, severe tremors, vomiting, diarrhea, insomnia, crying that never stops.
The common denominator: Their mothers were taking prescription drugs, mostly painkillers like OxyContin and Vicodin, and antianxiety drugs like Xanax during pregnancy.
Some of the moms had no idea these medications would hurt their developing babies — after all, it's not like it's heroin or cocaine, many think.
"They are seriously misinformed," said Newport, medical director of Spring Hill Regional Hospital's neonatal intensive care unit.
The prescription drug epidemic, well documented among teens and adults, now is claiming victims before they are even born. Tampa Bay area doctors and addiction specialists are reporting a dramatic increase in the number of pregnant addicts and infants needing treatment for withdrawal from prescription drugs.
The trend is reminiscent of the "crack baby" epidemic of the 1980s, when mothers used crack cocaine during their pregnancies.
But area neonatologists say that in some ways, the current trend is worse. Some women don't understand that prescription drugs can be dangerous during pregnancy. Others decide to stop the drugs as soon as they learn they are pregnant, causing sudden withdrawal that can lead to miscarriage.
And doctors say that treating a baby with drugs like oxycodone, methadone or Xanax in the system takes longer, and involves more medication, than treatment for heroin or cocaine.
"Babies are suffering more," said Dr. Terri Ashmeade, medical director of Tampa General Hospital's neonatal intensive care unit. "Withdrawal patterns seem to be worse (with prescription drugs) than what we were seeing with heroin."
Note from CCHR Int: To see for yourself what psychiatric drug reactions for infants and babies have been reported to the U.S. FDA's medwatch system (by doctors, pharmacists, consumers etc),  go to our decrypted Medwatch reports: Under the drop down menu for DRUG NAME/DRUG CLASS, scroll all the way down to the bottom until you see CLASS OF DRUGS such as ATYPICAL ANTIPSYCHOTICS or ANTIDEPRESSANTS or STIMULANTS and select one of those.   In the AGE RANGE drop down menu select 0-1 year old then click GENERATE REPORT.   You can do this for each class of psychiatric drug.  And consider this,   by the FDA's own admission, only 1-10% of side effects are ever reported, so the actual side effects occurring in the general population are much higher.
Click here for Decrypted Medwatch Reports https://www.cchrint.org/psychdrugdangers/medwatch_psych_drug_adverse_reactions.php
Click her to read the rest of the article:  http://www.tampabay.com/news/health/article1109348.ece