BNET
By Jim Edwards
July 7, 2010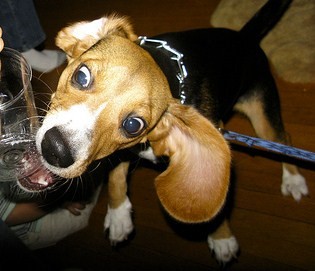 AstraZeneca (AZN) says it has lost a crucial internal document that would explain how an ad for its antipsychotic Seroquel misleadingly claimed there was "no weight gain" with the drug and described its "favorable weight profile." But the company admits it kept the six-year-old envelope that once allegedly contained the ad's approval certificate, according to a ruling by the U.K.'s Prescription Medicines Code of Practice Authority.
The drug industry watchdog also alleges AZ's Seroquel management team "pressured and manipulated" executives around them in order to make sure negative data on Seroquel was buried. The PMCPA ruled that AZ had breached its code of practice, which requires companies to operate in "a professional, ethical and transparent" manner.
If there's a lesson here for managers, it's this: Simply winning the legal war isn't good enough. Consumers — and your own employees, as the Seroquel case shows — expect companies to go above and beyond. (AZ has mostly won the litigation filed against it which alleges the company failed to warn patients that Seroquel causes weight gain and diabetes. It settled with the Department of Justice for $520 million.)
Many of the allegations in the PMCPA case are familiar, but what's new is the source: One of the complainants was an unnamed male former AZ executive, employed at the company from 1992 to 2001, who from 1995 to 2000 was responsible for the medical aspects of the U.K. launch and subsequent marketing of Seroquel.*
In terms of the ad, the BBC reported in January that AZ had published a misleading ad in the British Journal of Psychiatry in April 2004. The PMCPA asked AZ to produce all the documentation behind the ad. Here's its characterization of AZ's response:
… for a product that had been marketed for more than 12 years in the UK, the company did not believe that it could reasonably investigate and respond to such a broad request in relation to specific clauses of the code.
The Code requires companies keep relevant documents for three years, AZ argued, and the ad itself was at least five years old, thus, "AstraZeneca had been unable to produce the certificate approving the advertisement from its archive." But:
The Appeal Board noted from the AstraZeneca representatives at the appeal that although the job bag for the advertisement at issue still existed, it did not contain the relevant certificate.
How unfortunate!
More seriously, the PMCPA appeared to take seriously the ex-employee's allegation that AZ buried or manipulated data on Seroquel long after the company became aware of weight-gain effects on its patients. The executive alleged that in 1997 he was told by a colleague…
Read entire article here:  http://industry.bnet.com/pharma/10008835/the-dog-ate-astrazenecas-homework-evidence-on-misleading-drug-ad-dissappears-from-companys-files/