Antipsychotic Fanapt—Side Effects
---
The risks of these drugs are provided so the public can make informed, educated decisions. Fanapt is a newer antipsychotic drug. The U.S. Food and Drug Administration issued a black box warning about antipsychotics increasing the risk of death in elderly with dementia. Fanapt is also known as Iloperidone.
Back to main Antipsychotic Drugs page >>
---
Drug Agency Regulatory Warnings:
There have been 2 drug regulatory agency warnings issued from the U.S. on Fanapt causing:
Abnormal muscle movements
Birth defects
Withdrawal symptoms
Drug Studies:
There has been 1 study published from Canada on Fanapt causing:


Documented Side Effects of Fanapt:
Source: Physicians Desk Reference and/or National Institutes of Health's Medline Plus and the Fanapt drug label.
Aggression
Catatonia
Confusion
Delirium
Delusion
Difficulty Breathing/ Swallowing
Dizziness
Fainting
Hostility
Impulse-Control Disorder
Irregular Heartbeat
Low white blood cell count
Major Depression
Mania
Mood Swings
Neuroleptic Malignant Syndrome
Obsessive-Compulsive Disorder
Panic Attack
Paranoia
Restlessness
Seizures
Sore Throat, Fever, Chills
Suicide
Tardive dyskinesia
Tremor
Unusual Involuntary Movements
Weight Gain
Adverse Reaction Reports Filed with the US FDA: There have been 128 adverse reactions reported to the US FDA in connection with Fanapt.
The FDA estimates that less than 1% of all serious events are ever reported to it, so the actual number of side effects occurring are most certainly higher.
These include: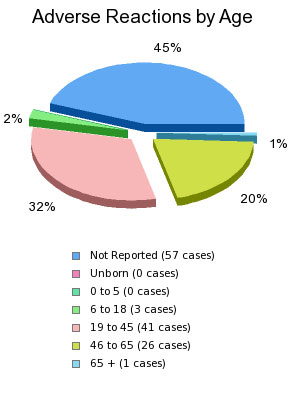 15 cases of dizziness
9 cases of nausea
9 cases of shortness of breath
8 cases of insomnia
7 cases of vomiting
7 cases of loss of consciousness
6 cases of rapid heartbeat
6 cases of hallucination
6 cases of death
6 cases of confusion
5 cases of suicidal ideation/behavior
5 cases of weight increase
5 cases of sudden blockage of an artery in the lung
5 cases of gait disturbance
5 cases of dry mouth
4 cases of swelling, usually in the lower limbs
3 cases of psychotic disorder
3 cases of abnormal behavior
2 cases of convulsion
1 case of sudden death
For more details, including numbers of side effects reported, click here >>
Fanapt Drug Warnings:
There have been 2 drug regulatory agency warnings from the United States. These include the following (note that some warnings cite more than one side effect, so the list below may not be equal to the total number of warnings):
2 warnings on Fanapt causing withdrawal symptoms
2 warnings on Fanapt causing abnormal muscle movements
1 warning on Fanapt causing birth defects
Fanapt Drug Studies:
There has been 1 study from Canada on Fanapt causing heart problems.

Please note: No one should attempt to get off of psychiatric drugs without doctor's supervision. To help find medical practitioners in your area, click here
Comments
comments