Anti-Anxiety Drug Side Effects
---

The risks of these drugs are provided so the public can make informed, educated decisions.
Anti-anxiety drugs can be highly addictive and hard to withdraw from. The U.S. Drug Enforcement Administration warns that some antianxiety drugs, known as benzodiazepines, can bring about hostility, as well as physical dependence. Common brand name anti-anxiety drugs include
Xanax
,
Valium
,
Halcion
,
Klonopin
,
Ambien
,
Ativan
. Also known as Benzodiazepines.
---
Drug Agency Regulatory Warnings:
There have been 17 drug regulatory agency warnings from five countries on anti-anxiety drugs causing:
Abnormal behavior
Addiction
Agitation
Anxiety
Breathing problems
Cognitive impairment
Confusion
Delusional thinking
Depressed mood
Dizziness
Fatigue
Hallucinations
Hostility
Insomnia
Life-threatening allergic reactions
Memory loss
Nausea
Respiratory problems in newborns
Sensory disturbances
Skin problems
Skin reactions
Sleep eating
Sleepwalking
Upper repertory infections
Vomiting
Withdrawal symptoms
Drug Studies:
There have been 16 studies in eight countries on anti-anxiety drugs causing:
Addiction
Aggression
Altered thyroid function
Birth defects
Cognitive impairment
Death
Falls in the elderly
Homicidal Ideation/Actions
Kidney problems
Lack of efficacy
Lowered bone mineral density
Risk of fractures
Suicidal ideation/behavior
Violence
Weight gain


Documented Side Effects of Anti-anxiety Drugs:
Aggressive behavior
Agitation
Agranulocytosis (condition affecting white blood cells causing susceptibility to infection)
Akathisia
Amnesia
Anxiety
Epileptic seizures
Hallucinations
Hostility
Insomnia
Irritability
Jaundice
Lethargy
Liver problems
Memory impairment
Muscle tremors
Nervousness
Nightmares
Psychosis
Rage
Sedation
Seizures
Severe depression
Sexual dysfunction
Shuffling walk
Sleep disturbances
Slurred speech
Suicide attempt
Transient amnesia
Tremors
Unusual movements
Weight changes
Anti-anxiety Drug Side Effects Reported to the FDA: There have been 32,107 Adverse Drug Reactions in connection with anti-anxiety drugs that have been reported to the FDA's Adverse Event Reporting System (MedWatch), between 2004 and 2011.
The FDA estimates that less than 1% of all serious events are ever reported to it, so the actual number of side effects occurring are most certainly higher.
These include: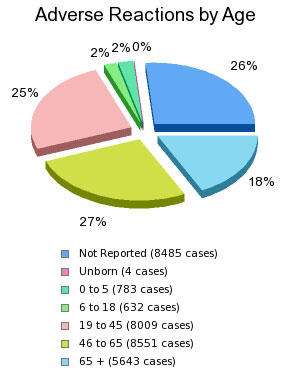 3,678 cases of reactions related to suicide (completed suicides, suicide attempts and suicidal ideation)
1,679 cases of amnesia
1,118 cases of anxiety
948 cases of death
941 cases of hallucinations
895 cases of withdrawal symptoms
765 cases of depression
551 cases of coma
410 cases of aggression
105 cases of diabetes
96 cases of birth defects
67 cases of mania
56 cases of homicide
52 cases of physical Assault
39 cases of hostility
30 cases of homicidal ideation
24 cases of sexual dysfunction
14 cases of stillbirth
12 cases of psychosis
10 cases of violence-related symptoms
For more details, including numbers of side effects reported, click here >>
Anti-anxiety Drug Warnings:
There have been 17 warnings from five countries (United States, United Kingdom, Canada, Australia, and New Zealand) warning that anti-anxiety drugs cause harmful side effects. These include the following (note that some warnings cite more than one side effect, so the list below may not be equal to the total number of warnings):
6 warnings on anti-anxiety drugs causing addiction or withdrawal symptoms
6 warnings on anti-anxiety drugs causing sleep-driving
6 warnings on anti-anxiety drugs causing amnesia
5 warnings on anti-anxiety drugs causing depression
4 warnings on anti-anxiety drugs causing hallucinations and delusional thinking
3 warnings on anti-anxiety drugs causing abnormal behavior
1 warning on anti-anxiety drugs causing suicide risk and attempts
1 warning on anti-anxiety drugs causing birth defects
1 warning on anti-anxiety drugs causing violence and hostility
Anti-anxiety Drug Studies:
There are 16 studies from eight countries (United States, United Kingdom, Canada, Netherlands, France, Denmark, Ireland and Sweden) showing that anti-anxiety drugs cause harmful side effects. These include the following (note that some studies cite more than one side effect, so the list below may not be equal to the total number of studies):
3 studies on anti-anxiety drugs causing death and sudden death
2 studies on anti-anxiety drugs causing violence
1 study on anti-anxiety drugs causing homicidal ideation
1 study on anti-anxiety drugs causing suicide risk/attempts
1 study on anti-anxiety drugs causing birth defects
1 study on anti-anxiety drugs causing addiction
Please note: No one should attempt to get off of psychiatric drugs without doctor's supervision. To help find medical practitioners in your area, click here
Comments
comments