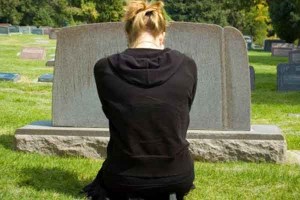 Should grief be classified as a mental illness? Editors from The Lancet, a highly regarded medical journal, argue no.
The recently published editorial warned against prescribing antidepressants to treat grief, arguing that "medicalising" a normal human emotion is "not only dangerously simplistic, but also flawed".
The warning has been prompted by the release of the draft version of the latest edition of the Diagnostic and Statistical Manual of Mental Disorders (DSM-5). In this upcoming edition of the 'psychiatrist's bible' there is no exclusion for bereavement in the diagnosis of a major depressive disorder.
This means that "feelings of deep sadness, loss, sleeplessness, crying, inability to concentrate, tiredness, and no appetite, which continue for more than 2 weeks after the death of a loved one, could be diagnosed as depression, rather than as a normal grief reaction."