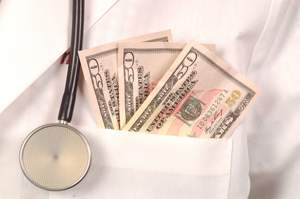 Pharmaceutical giant Bristol-Myers Squibb bribed thousands of California doctors and pharmacists to promote its drugs, using illegal kickbacks, lavish gifts and "happy hours" with the Los Angeles Lakers to expand its market share in the state, state officials said.
California Insurance Commissioner Dave Jones announced Friday that his office had joined a previously sealed whistleblower lawsuit against the company, calling it the largest health insurance fraud case ever pursued by a California state agency.
Two of the three whistleblowers in the case are former Lakers player Lucius Allen and his wife, Eve, who worked for the drug company as employees and provided access to the basketball team, whose players participated in "Lakers Dream Camps" set up by the drug company for doctors and their family members, the lawsuit said. The lawsuit was filed in 2007 but was sealed until the state joined the case recently.