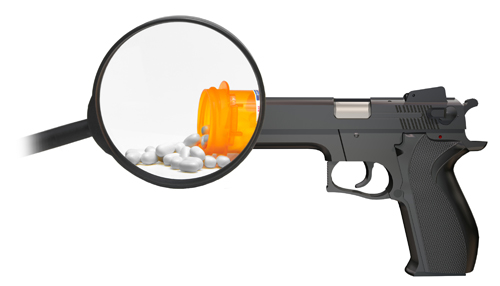 ANAMA CITY — The man who held the Bay District School Board hostage before killing himself last year had an antidepressant, acetaminophen and foot fungus medication in his system, his autopsy revealed.
The report on Clay Duke was released Wednesday by the Bay County medical examiner's office.
Duke, 56, killed himself Dec. 14 after firing several shots at school board members during a public meeting. Duke was brought down by three bullets from Mike Jones, the district's chief of safety.
A toxicology report revealed that at the time of Duke's death, he had atropine, a drug commonly used in emergency rooms to resuscitate dying patients; acetaminophen; Terbinafine, used to fight fungal infections in fingers and toes; and Citalopram, an antidepressant found in Celexa, in his system.
Forest Laboratories Inc., which makes Celexa, notes on its website the company urges patients to "call a health care provider right away if you or your family member has any of the following symptoms, especially if they are new, worse, or worry you: thoughts about suicide or dying, attempts to commit suicide, new or worse depression, new or worse anxiety, feeling very agitated or restless, panic attacks, trouble sleeping (insomnia), new or worse irritability, acting aggressive, being angry, or violent, acting on dangerous impulses, an extreme increase in activity and talking (mania), other unusual changes in behavior or mood."