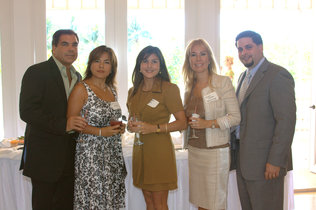 Lawrence Duran was a Miami healthcare executive who regularly lobbied Congress in favor of legislation to boost government subsidies for his industry: community mental health centers. He visited with U.S. Rep. Ileana Ros-Lehtinen in Washington to drum up support. He, his girlfriend and other members of his lobbying organization threw a fundraiser for another Miami congressman, Rep. Kendrick Meek, when he ran for the U.S. Senate.
But Justice Department officials paint a far more sinister portrait of Duran and his girlfriend, Marianella Valera. They say the lobbying work was all a front to help them steal more money from the taxpayer-funded Medicare program.
Now Duran and Valera, who each pleaded guilty this year to Medicare fraud charges of running the biggest mental-health racket in the nation, face the prospect of spending the rest of their lives in prison for orchestrating the $205 million scam.